Oil Tanker High Velocity Relief Valve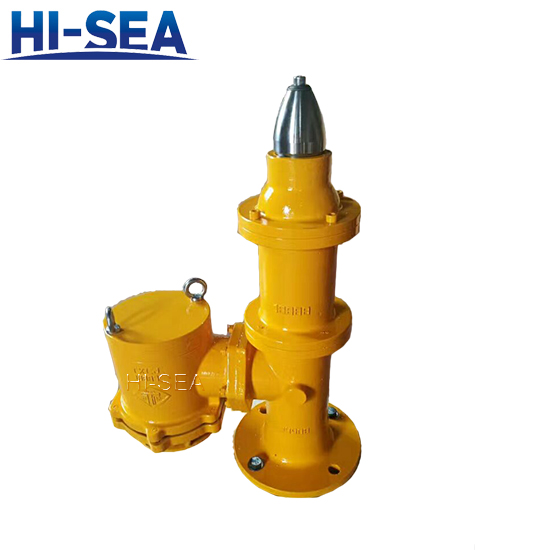 Oil Tanker High Velocity Relief Valve
1. Application

Oil Tanker High Velocity Relief Valve is usually designed to prevent the flame passage into cargo tanks and to relieve excessive over pressure or under vacuum of cargo tanks during cargo loading, discharging, ballasting and de-ballasting.
2. Material

valve body: cast steel
valve seat: stainless steel 0Cr18Ni9 SUS304
flame screen: stainless steel 00Cr17Ni14Mo2 SUS316L
The materials mentioned before are basic materials, ship-owners can choose better materials, such as SUS304, SUS304L, SUS316L.
3. Nominal Size & Pressure:
diameter:DN50—DN250
pressure: (1) oil tanker: -3.5Kpa to 14Kpa (2) chemical tanker: -3.5Kpa to 20Kpa.
4. Features
(1). High quality and reasonable price.
(2). Clearly visible vacuum disc operation.

5. Specification(mm)
| | | | | | | | |
| --- | --- | --- | --- | --- | --- | --- | --- |
| Serial No. | DN | D2 | D1 | D | L | H | Flange Hole |
| 1 | 50 | 90 | 110 | 140 | 255 | 485 | 4xφ14 |
| 2 | 65 | 110 | 130 | 160 | 255 | 485 | 4xφ14 |
| 3 | 80 | 128 | 150 | 190 | 285 | 535 | 4xφ18 |
| 4 | 100 | 148 | 170 | 210 | 285 | 565 | 4xφ18 |
| 5 | 125 | 178 | 200 | 240 | 380 | 665 | 8xφ18 |
| 6 | 150 | 202 | 225 | 265 | 385 | 710 | 8xφ18 |
| 7 | 200 | 268 | 295 | 340 | 455 | 850 | 8xφ18 |
| 8 | 250 | 320 | 350 | 395 | 460 | 860 | 12xφ22 |
6. IACS Certificate: CCS, ABS, BV, LR, RINA

7. The product of Oil Tanker High Velocity Relief Valve in the factory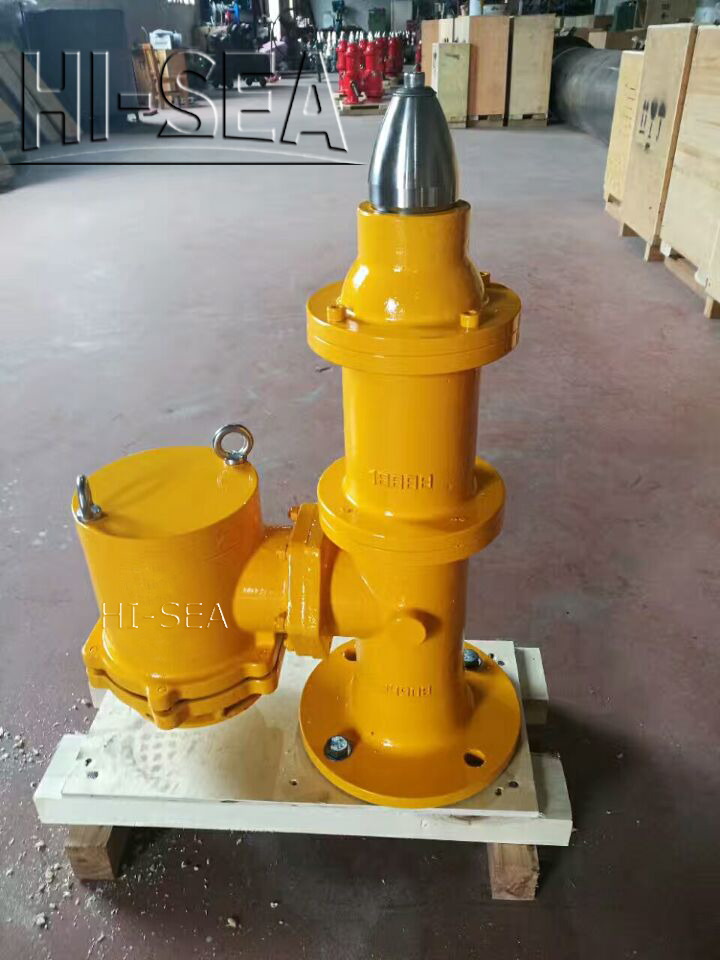 Contact with us now