Mooring Cable Reel CB 875-78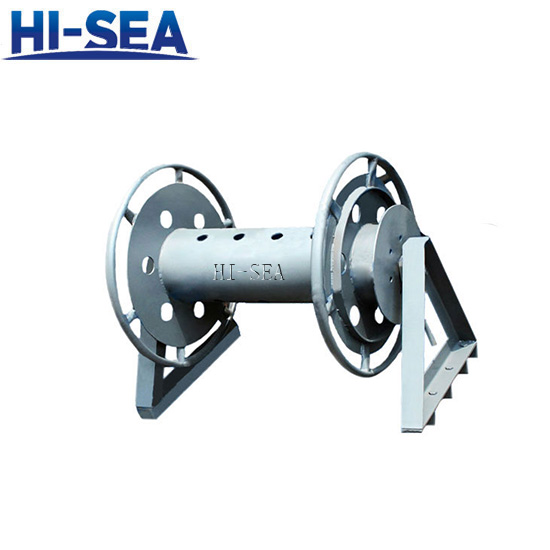 Mooring Cable Reel CB 875-78
Application: CB*875-78 bond cable reel is used to store ship grounding cables. It has three types: Type A cable reel with electric current loop, Type B handle type cable reel and Type C hand wheel cable reel, according to different cable diameters. All our products manufactured follow the shipbuilding industrial standards. We can also supply customized products as customer's needs.
If you want to find out more information about our products, please feel free to ask us.
Features of Bond Cable Reel CB 875-78
1. Be Used to Store Ship Shore Cables;
2. Standard: CB*875-1978
3. Model Type: A28, B16, B22,C36,C44;
4. Cable Diameter:27.6~44mm;
5. Max. Length of Cable: 150~230m;
6. Smooth and Clean Surface without Burrs, Cracks or Any Defects;
7. Reel Can be Fixed with the pedestal by Bolts or Be Fixed by Welding;
Drawing of Mooring Cable Reel CB875-78 A,B,C:
Type

Name

Model

Applicable Cable

Note

Cable Diameter(mm)

Max. Length of Cable(L)m

A

Cable Reel with Electric Current Loop

A28

27.6

150

CHFR Cable 3×25

50A below

B

Handle Type Cable Reel

B16

12.7

125




16

100




B22

20.3

200




22.6

180




C

Hand Wheel Type Cable Reel

C36

28

220




36

180




C44

38

230




44

200
Main Parts
Part

Material

Category

Mark

Standard

Electric Conduction Link

Brass

ZH62

GB 883 78

Current-carrying Plate

Copper

T4

YB 145 71

Slip Ring Base

Phenolic Laminated Sheet




JB 886 66

Roller

Carbon Steel

A3

CB 700 65

Bearing Frame

Protected Enclosure

Cast Aluminium

ZL104

CB 884 78
Inspection Rules
1. Cable reels should meet the requirements of this standard and be manufactured in accordance with the uniform drawings.
2. The surface of the rolling parts is smooth and free from defects such as pits, burrs and cracks.
3. Rotate the cable reel to check if the rotation is light and smooth, and whether the brush and the friction ring friction surface are in full contact.
4. The cable reel is bolted to the base shareholder to allow for soldering.
5.The friction surface of the finished cable reel should be coated with lubricating oil, and the remaining surface should be coated with anti-rust primer and color paint (the color gas should be painted after installation on the ship).
Marine Cable Reel in Factory:
IACS Certificates:

Contact with us now