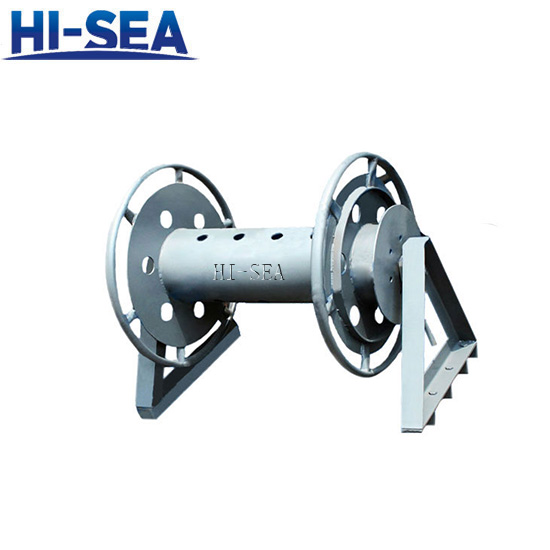 Mooring Cable Reel CB 875-78
Application: CB*875-78 bond cable reel is used to store ship grounding cables. It has three types: Type A cable reel with electric current loop, Type B handle type cable reel; Type C hand wheel cable reel. Different types suit for different sizes of cables.All our products are produced according to the shipbuilding industrial standard. We not only supply standard products but also supply customized products to meet customer's special requirements.If you want to know more specific information about our products, please feel free to contact us.
Features of Bond Cable Reel CB*875-78
1. Used to Store Ship Shore Cables;
2. Standard: CB*875-1978
3. Model Type: A28, B16, B22,C36,C44;
4. Cable Diameter:27.6~44mm;
5. Max. Length of Cable: 150~230mm;
6. Smooth and Clean Surface without Burrs, Cracks or Any Defects;
7. Reel Can be Fixed with the pedestal by Bolts or Be Fixed by Welding;
8. Lubricated, Anti-corrosive Paint;
9. Certificate: ABS, CCS, BV, DNV·GL, NK etc.
10. Meet Customer's Special Requirements.
Drawing of Mooring Cable Reel CB*875-78 A,B,C:
Type

Name

Model

Applicable Cable

Note

Cable Diameter(mm)

Max. Length of Cable(L)m

A

Cable Reel with Electric Current Loop

A28

27.6

150

CHFR Cable 3×25

50A below

B

Handle Type Cable Reel

B16

12.7

125

16

100

B22

20.3

200

22.6

180

C

Hand Wheel Type Cable Reel

C36

28

220

36

180

C44

38

230

44

200
Marine mooring reel in factory:
IACS Certificates:

Contact with us now