Marine Wooden Step Pilot Rope Ladder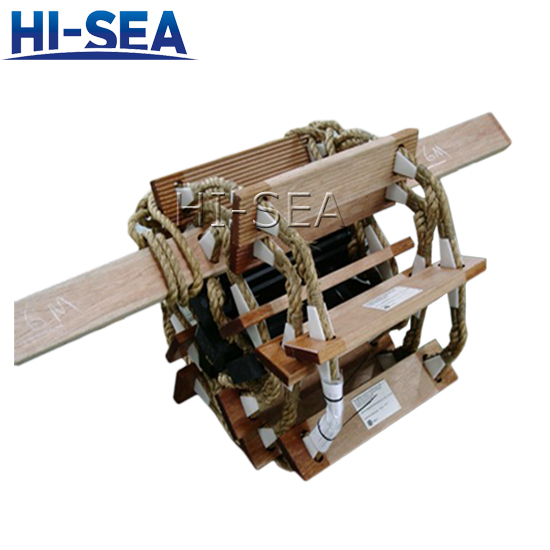 Marine Wooden Step Pilot Rope Ladder
Description:
Marine Wooden Step Pilot Rope Ladder is used for the pilot to embark or disembark from a ship. The steps of the ladder are made of wood or aluminum alloy, but lower four step are made of rubber with steel lining. The pilot meets the requirement of SOLAS 1974 and is approved by the standard ISO/R799-1986 and JISF2615-1982.
Features:
1. Standard: CB/T3142-94
2. Optional Certificate: CCS, NK, RINA, BV, ABS, DNV.GL, LR etc.
3. Strong structure, durable and safe
4. The count-down fifth wood plate is spreader step.
5. 8 short boards between two neighboring spreader steps
6. Distance between two neighboring steps: 310±5mm
Drawing of Wooden Step Pilot Rope Ladder: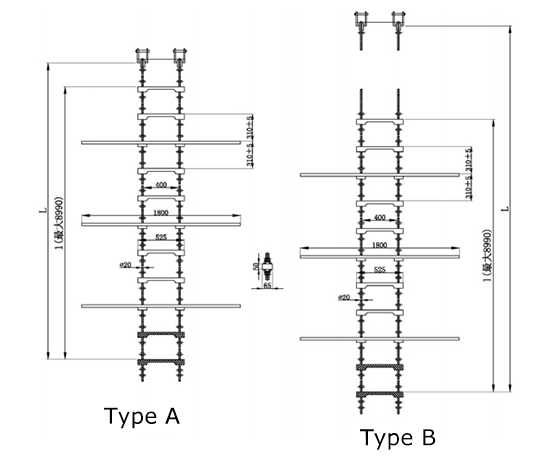 Specifications of Wooden Step Pilot Rope Ladder:
Type

L

l

Number of steps

Qty of twist stop board

Weight

(kg)

A

2170

1860

7

1

31.6

4960

4650

16

2

55.3

7750

7440

25

3

79.0

9300

8990

30

3

88.65

B

determined by client

8990

30

3

check the construction drawing
Identification Example:
Pilot Ladder, L= 7750mm, Type A:
Pilot Ladder A7750 CB/T3142-94
Optional IACS Certificate: CCS, NK, RINA, BV, ABS, DNV.GL, LR

Products Displaying: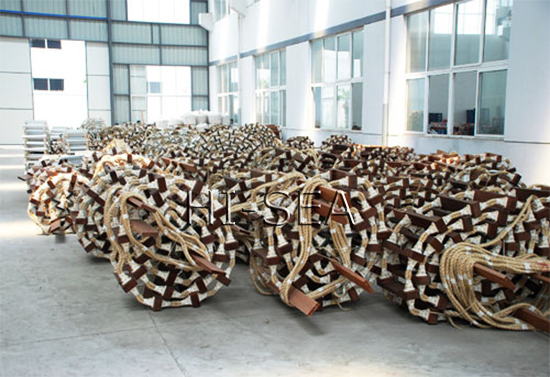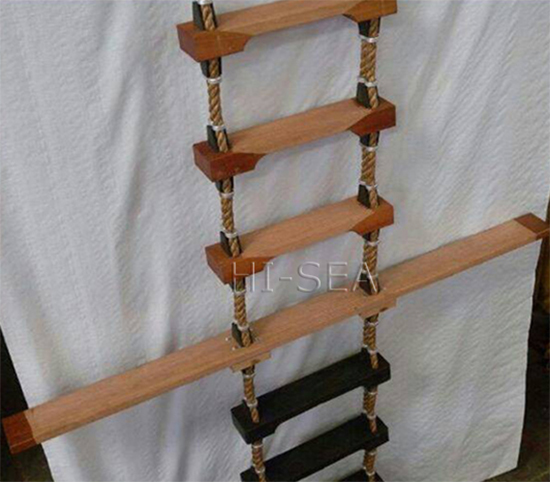 Contact with us now