Marine Fuel Oil Supply Unit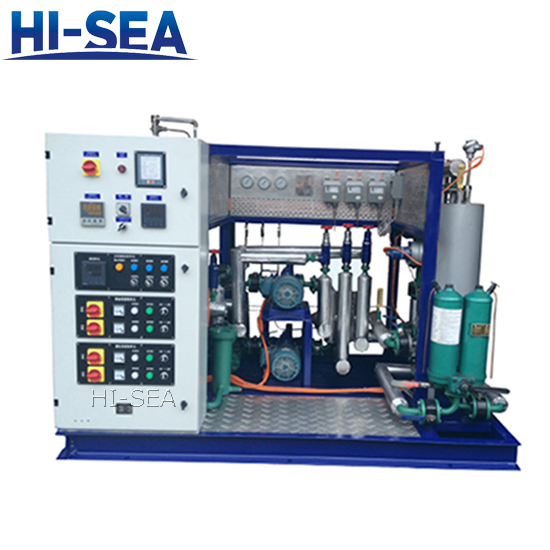 Marine Fuel Oil Supply Unit
1. Marine Fuel Oil Supply Unit Description
Marine fuel oil supply unit is services for the fuel supply of diesel engine, can supply pressure stably for diesel fuel into the machine, meet the temperature and viscosity requested by diesel engine, to achieve the desired fuel burning effect, give full play to the maximum working efficiency, reduce exhaust of diesel engine and carbon, prolong the service life of diesel engine and parts.
This device is an individual and whole unit module, through the combination of various components requested by the system, let the users greatly improve their work efficiency during the design, construction, installation and debugging. Facilitate the operation of the turbine staff management and maintenance at the same time.
2. Basic Structure of Marine Fuel Oil Supply Unit
The marine fuel oil supply unit with fuel oil supply system, heating system, fuel purification system, viscosity/temperature control system and electrical components. Oil supply system part configuration for oil pump, booster pump, usually for one case with two sets of each, according to different oil products, diesel engine burning optional emergency diesel pump, low sulfur oil pump and so on.
Heating system according to the different heat source system by each user and the size of a diesel engine power, selection and configuration, it is mainly used for heavy oil heating. At the same time, through the fuel fine filter or with automatic backwash filter in parallel purification, fuel oil viscosity controller by controlling the electric control valve regulating heat flow so as to achieve the aim of controlling heavy oil viscosity, system configuration has the 3-way switch valve, strainer, pressure regulating valve, flow meter, mix oil drum, temperature control valve, relief valve and other different types of valves and instruments and electric control system composition.
3. Heating and viscosity control system fault and processing of Marine Fuel Oil Supply Unit
When the viscosity control failure, firstly according to the "Viscometer daily work instructions" to adjust the standard setting of the value on the control instrument to normal. If the viscosity control cannot use, select temperature control mode.
If viscosity control and temperature control were unable to automatically control the oil temperature, check the electric regulator is whether can work normally, if not work D03 valve is open, use manual control to adjust the heat to stabilize oil temperature, make oil temperature to the normal range.
Note: if three sets of plans are not working, you should check whether the heat input is normal.
4.Marine Fuel Oil Supply Unit General Drawing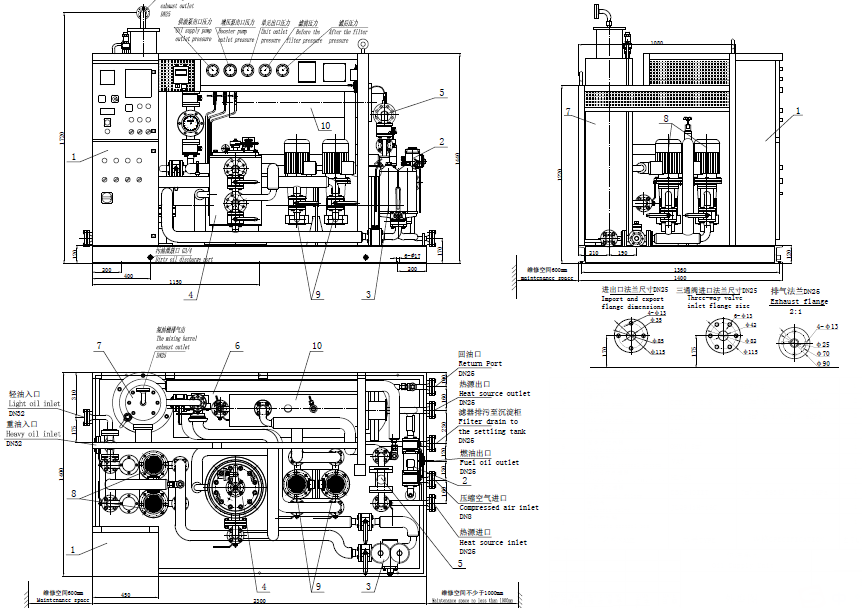 5. Certificates of Marine Fuel Oil Supply Unit: ABS, BV, DNV, GL, KR, RINA, NK, LR and CCS approvable.


Contact with us now