Marine Combi-Oven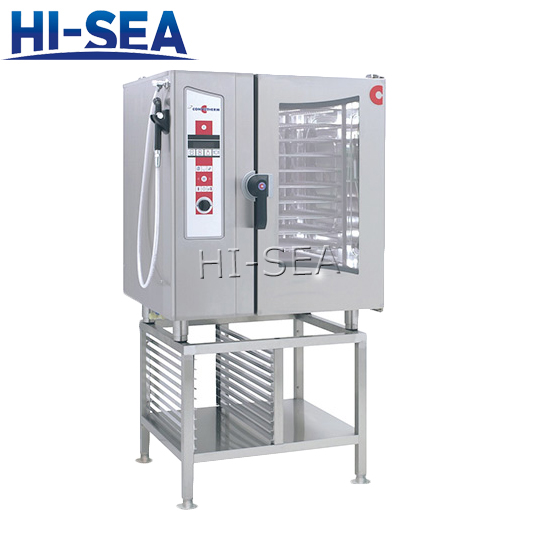 Marine Combi-Oven
Features:
Complete stainless steel construction, beautiful appearance.

Steaming and baking are both available,suitable for cooking various cuisines(HSB6.10, HSB10.10)

Designed with two-stop door, preventing steam from escaping suddenly and scaling human

All corners of inner cavity are round for easy access to impurities and cleaning

Probe which can detect the central temperature of food is fitted.

Steam is generated by atomizing which can restrain the formation of scale.

Automatic water compensation device and water lacking alarm are available.
Specification:
Model
Voltage
Capacity
Rating
Size
Weight
HSB6.10
380~415V-3P-50Hz
6×1/1GN Pan
12.5kW
910×820×900mm
152kg
440~480V-3P-60Hz
HSB10.10
380~415V-3P-50Hz
10×1/1GN Pan
18.5kW
910×820×1080mm
180kg
440~480V-3P-60Hz
HSA4.10
380~415V-3P-50Hz
4×1/1GN Pan
4.6kW
502×642×1400mm
120kg
440~480V-3P-60Hz
HSA6.10
380~415V-3P-50Hz
6×1/1GN Pan
13kW
910×820×1700mm
200kg
440~480V-3P-60Hz
HSA10.10
380~415V-3P-50Hz
10×1/1GN Pan
19kW
910×820×1800mm
215kg
440~480V-3P-60Hz
HSA20.10
380~415V-3P-50Hz
20×1/1GN Pan
37kW
910×820×1880mm
350kg
440~480V-3P-60Hz
Diagram: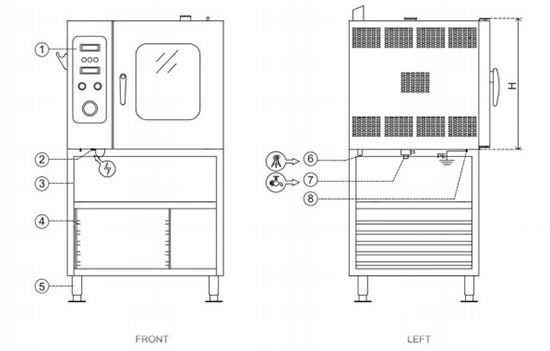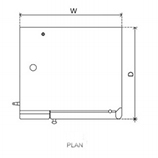 ①Control panel ⑥Drain
②Cable gland ⑦Inlet
③S/s stand ⑧Earthing
④Guide rail
⑤Marine adjustable leg
Contact with us now