JIS F7309 Marine Cast Iron Valve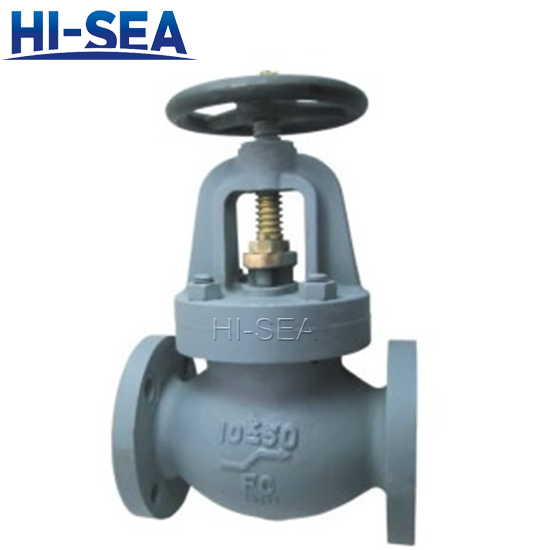 JIS F7309 Marine Cast Iron Valve

1.Application
The products are used for controlling the medium to open and close, preventing refluence in fuel oil piping, lubricating oil piping,water piping and steam piping at temperatures 205℃ or less. Dimensions of flange are according to JIS B2220 flange dimensions of steel pipe.
2.Material
(1). - body: cast iron
(2). - seat: bronze
(3). - disc: bronze
(4). - stem: brass
3.Nominal Diameter & Pressure
Diameter: ND50~ND200
Pressure: 16K
4. Features
(1). OEM, ODM service is acceptable. Customer's special requirements will be satisfied in our factory.
(2). IACS Certificate: CCS, ABS, BV, LR, RINA. etc. are available.
(3). Manufactured according to JIS F7400 standards. The valve material can be chosen by customers.
5. Main Size List
| | | | | | | | | | |
| --- | --- | --- | --- | --- | --- | --- | --- | --- | --- |
| IMPA Code | Model | L | D | C | No. | h | t | H | D2 |
| 750261 | F7309 16K050 | 220 | 155 | 155 | 8 | 19 | 20 | 285 | 160 |
| 750262 | F7309 16K065 | 270 | 175 | 175 | 8 | 19 | 22 | 310 | 200 |
| 750263 | F7309 16K080 | 300 | 200 | 200 | 8 | 23 | 24 | 340 | 224 |
| 750264 | F7309 16K100 | 350 | 225 | 225 | 8 | 23 | 26 | 385 | 250 |
| 750265 | F7309 16K125 | 430 | 270 | 270 | 8 | 25 | 26 | 455 | 315 |
| 750266 | F7309 16K150 | 500 | 305 | 305 | 12 | 25 | 28 | 510 | 355 |
| 750267 | F7309 16K200 | 570 | 350 | 350 | 12 | 25 | 30 | 630 | 450 |
6. IACS Certificate: CCS, ABS, BV, LR, RINA

Contact with us now