JIS F7307 Marine Cast Iron Globe Valve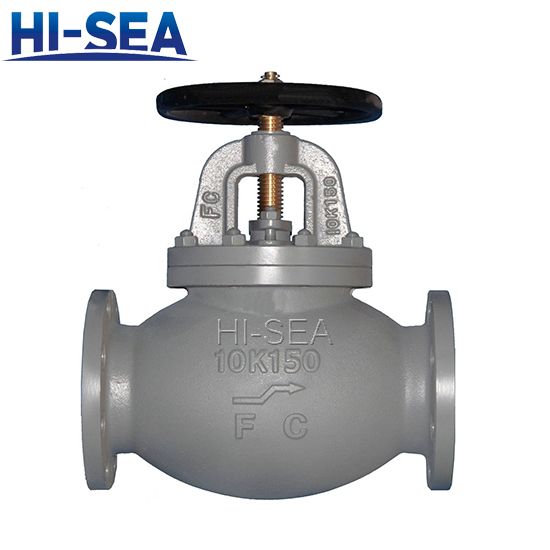 JIS F7307 Marine Cast Iron Globe Valve
1. Application
The product can be used to medium piping as well as on-off and adjust the flow rate.
2. Material
body: cast iron
seat: bronze
disc: bronze
stem: brass
To meet the different needs of customers, the special materials can be customized according to one's request processing.
3.
Nominal Diameter & Pressure
Diameter: ND50~ND300
Pressure: 10K
4. Features
(1). Suitable for marine duties such as seawater, grey water, ballast, fuel and oil distribution.
(2). Manufactured according to JIS F7400 standards. The valve material can be chosen by customers.
(3). Excellent quality control is one of our main principles.
5. Main Size List
| | | | | | | | | | |
| --- | --- | --- | --- | --- | --- | --- | --- | --- | --- |
| IMPA Code | Model | L | D | C | No. | h | t | H | D2 |
| 750231 | F7307 10K050 | 220 | 155 | 120 | 4 | 19 | 20 | 285 | 160 |
| 750232 | F7307 10K065 | 270 | 175 | 140 | 4 | 19 | 22 | 310 | 200 |
| 750233 | F7307 10K080 | 300 | 185 | 150 | 8 | 19 | 22 | 320 | 200 |
| 750234 | F7307 10K100 | 350 | 210 | 175 | 8 | 19 | 24 | 370 | 250 |
| 750235 | F7307 10K125 | 420 | 250 | 210 | 8 | 23 | 24 | 420 | 280 |
| 750236 | F7307 10K150 | 490 | 280 | 240 | 8 | 23 | 26 | 470 | 315 |
| 750237 | F7307 10K200 | 570 | 330 | 290 | 12 | 23 | 26 | 555 | 355 |
| 750238 | F7307 10K250 | 740 | 400 | 355 | 12 | 25 | 30 | 680 | 450 |
| 750239 | F7307 10K300 | 840 | 445 | 400 | 16 | 25 | 32 | 770 | 500 |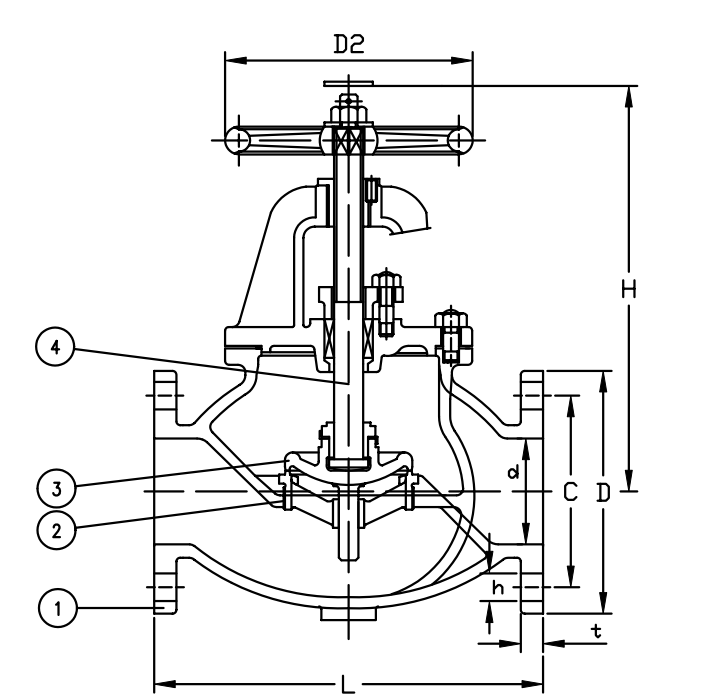 6. IACS Certificate: ABS, BV, CCS, LR, RINA
Contact with us now