JIS F7306 Marine Cast Iron Angle Globe Valve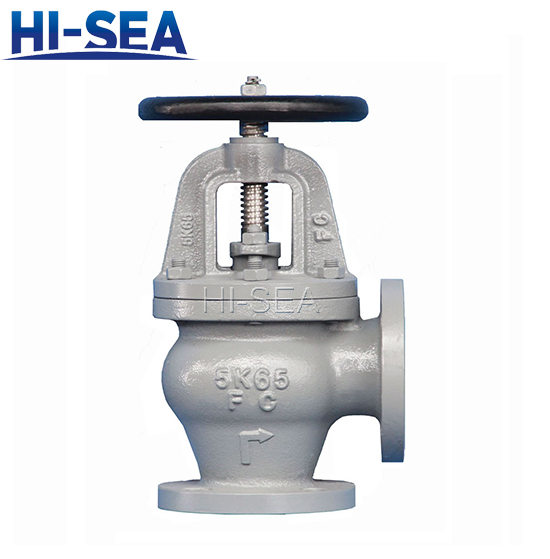 JIS F7306 Marine Cast Iron Angle Globe Valve
1.Application
JIS F7306 5K250 Gland Packings Angle Valve
This Japanese Industrial Standard specifies marine cast iron 10K angle valves(hereinafter referred to as angle valve) used fuel oil,lubricating oil,fresh water,feed water etc. Lines in ships.
2.Material
(1). - Body: cast iron
(2). - Seat: bronze
(3). - Disc: bronze
(4). - Stem: brass
3. Nominal Diameter &Pressure
Diameter: ND50~ND500
Pressure: 5K
4. Features
(1). Sample order & small quantity order is ok.
(2). We provide OEM service, accept customer label, develop the product with your drawings or samples.
(3). Any question, will be replyed within 24 hours.
5. Main Size List
| | | | | | | | | | |
| --- | --- | --- | --- | --- | --- | --- | --- | --- | --- |
| IMPA Code | Model | L1 | D | C | No. | h | t | H | D2 |
| 750216 | F7306 5K050 | 100 | 130 | 105 | 4 | 15 | 16 | 240 | 160 |
| 750217 | F7306 5K065 | 115 | 155 | 130 | 4 | 15 | 18 | 255 | 180 |
| 750218 | F7306 5K080 | 130 | 180 | 145 | 4 | 19 | 18 | 265 | 180 |
| 750219 | F7306 5K100 | 150 | 200 | 165 | 8 | 19 | 20 | 310 | 224 |
| 750220 | F7306 5K125 | 170 | 235 | 200 | 8 | 19 | 20 | 330 | 250 |
| 750221 | F7306 5K150 | 190 | 265 | 230 | 8 | 19 | 22 | 380 | 280 |
| 750222 | F7306 5K200 | 220 | 320 | 280 | 8 | 23 | 24 | 450 | 315 |
| 750223 | F7306 5K250 | 275 | 385 | 345 | 12 | 23 | 226 | 540 | 355 |
| 750224 | F7306 5K300 | 310 | 430 | 390 | 12 | 23 | 28 | 610 | 400 |
| 750225 | F7306 5K350 | 360 | 480 | 435 | 12 | 25 | 30 | 690 | 500 |
| 750226 | F7306 5K400 | 395 | 540 | 495 | 16 | 25 | 30 | 770 | 630 |
| | F7306 5K450 | 440 | 605 | 555 | 16 | 25 | 30 | 835 | 630 |
| | F7306 5K500 | 485 | 655 | 605 | 20 | 25 | 32 | 915 | 710 |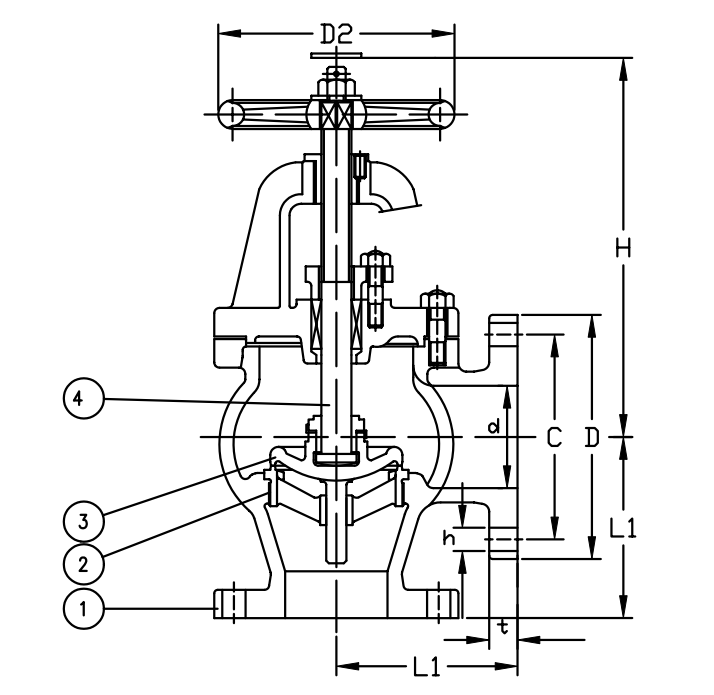 6. IACS Certificate: CCS, ABS, BV, LR, RINA

Contact with us now