JIS F2015 Cast Steel Chain Stopper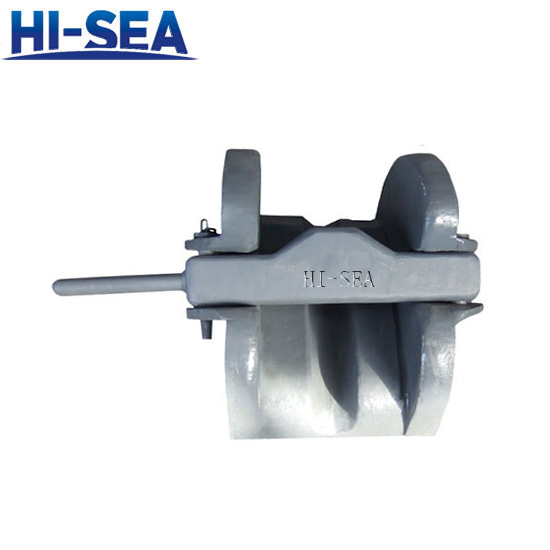 JIS F2015 Cast Steel Chain Stopper
Application:JIS F2015-1987 bar type chain stopper is made of cast steel. It is a device used for ship mooring to prevent the anchor chain slipping out, according to JIS F2015 standard.
We can supply different types of chain stoppers covering cast lever chain stopper, screw type chain stopper, bar type chain stopper, pawl type chain stopper etc.
For more information, please feel free to contact us.
Features of JIS F2015 Cast Steel Chain Stopper
1. Model Type: bar type chain cable stopper;
2. Material: cast steel;
3. Nominal Anchor Chain Diameter:38~78mm;
4. Nominal Weight: 111 to 682kg;
5. Finish: anti-rust paint;
6. Process: casting, forging, welding,painting
7. Withstand 80% of chain cable's minimum breaking load;
8. Certificate: ABS,CCS,BV,LR,NK etc.
9. Customized service is available.
Drawing of JISF2015 Casting Steel Chain Stopper: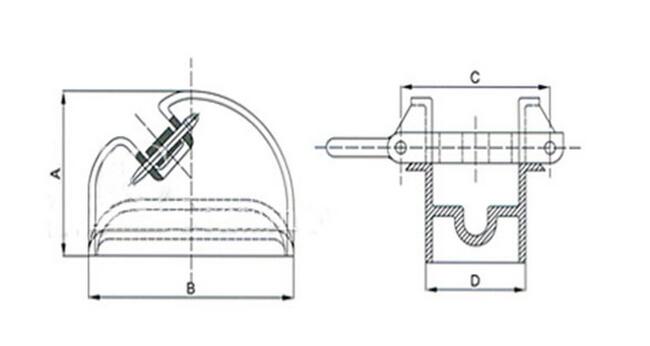 Nominal No.

Nominal Diameter of Anchor Chain

Size(mm)

Weight(kg)

A

B

C

D

40

38~40

378

540

390

336

111

44

42~44

412

590

424

366

139

48

46~48

450

640

460

397

176

52

50~52

491

695

494

428

216

56

54~56

528

745

530

457

261

60

58~60

564

795

564

488

319

64

62~64

600

850

600

517

380

68

66~68

635

900

636

547

452

73

70~73

675

960

678

582

561

78

76~78

715

1020

720

617

682
Mooring chain stopper in factory: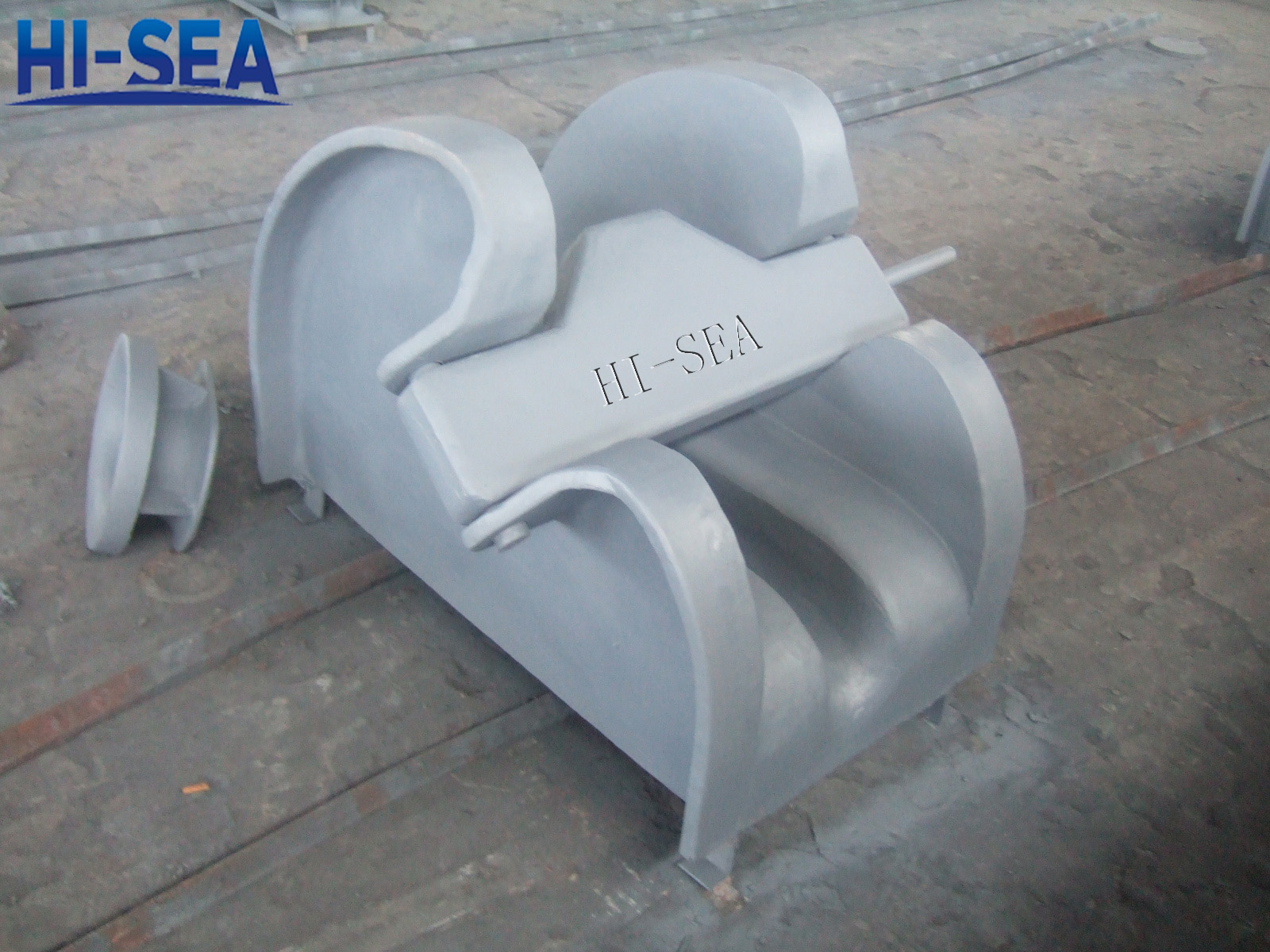 IACS Certificates:

Contact with us now