MARINE & OFFSHORE EQUIPMENT
INDUSTRY EQUIPMENT
STOCK LIST
Gap D Type Composite Rock Wool Panel Ceiling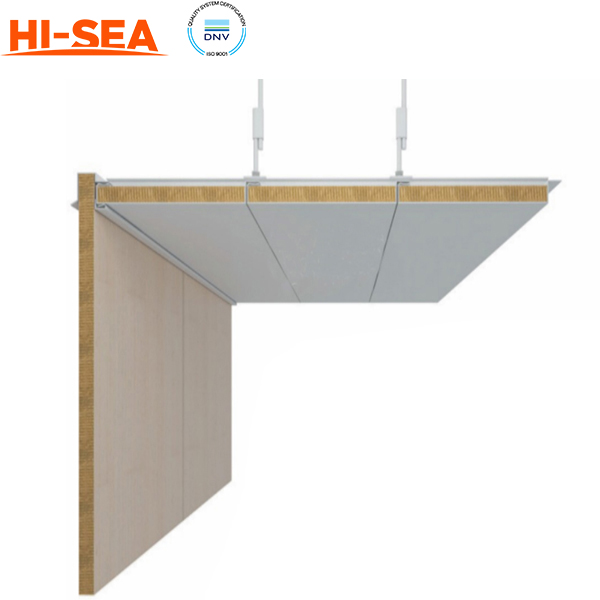 Gap D Type Composite Rock Wool Panel Ceiling
1. Introduction:
Gap D Type Composite Rock Wool Panel Ceiling is a type of ceiling system that uses composite rock wool panels as the primary material. These panels are made by combining a layer of rock wool insulation between two layers of metal or gypsum board. The panels are then attached to a metal grid system to form a ceiling.
The "Gap D Type" refers to the design of the ceiling panel, which includes a groove on the edge of the panel that allows for a small gap between panels. This design allows for the expansion and contraction of the panels due to temperature changes, preventing damage to the ceiling system.
Composite rock wool panels are an excellent choice for ceiling systems because they offer excellent thermal and acoustic insulation properties, as well as fire resistance. The metal or gypsum board layers also provide additional strength and durability to the panel.
Overall, Gap D Type Composite Rock Wool Panel Ceilings are a popular choice for commercial and industrial buildings due to their strength, durability, and fire resistance. They are also suitable for use in areas where sound insulation is a priority, such as recording studios, theaters, and conference rooms.
2. Features:
1. Fire Resistance: Gap D type composite rock wool panel ceiling is highly fire-resistant, making it an ideal choice for use in buildings that require high levels of fire safety.
2. Acoustic Insulation: The composite rock wool material used in the panels provides excellent sound absorption properties, making it an ideal choice for use in spaces that require acoustic insulation, such as concert halls or recording studios.
3. Thermal Insulation: The panels have good thermal insulation properties, helping to keep the indoor temperature stable and reduce energy costs.
4. Moisture Resistance: The composite rock wool material used in the panels is moisture-resistant, preventing the growth of mold and bacteria and maintaining a healthy indoor environment.
5. Durability: The panels are made from high-quality materials, making them strong and durable, and resistant to wear and tear.
6. Easy Installation: The panels are easy to install, which makes them a popular choice for use in commercial buildings, where time is of the essence.
7. Aesthetically pleasing: The panels have a clean, modern look that can be customized to match the design and decor of any space, making them a versatile choice for use in a range of different buildings and applications.
3. Product Showing: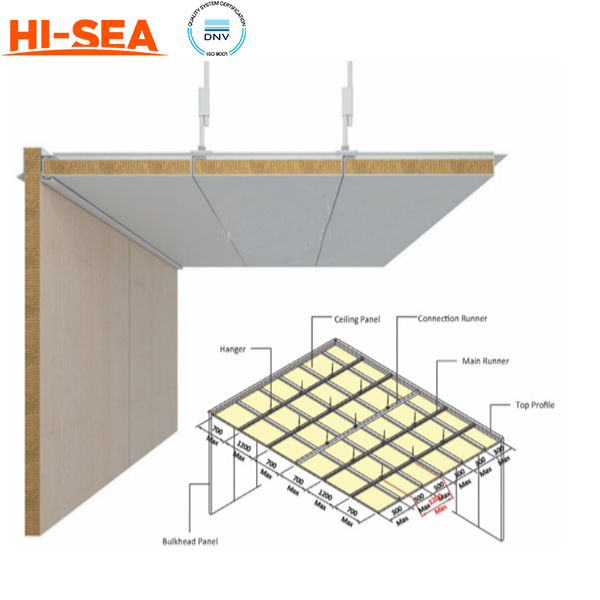 Related products for "Gap D Type Composite Rock Wool Panel Ceiling"
Contact with us now