GB556-65 Welded Inclined Bollard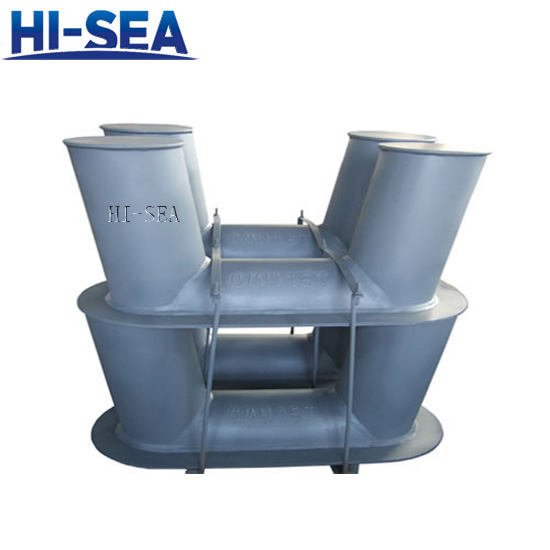 GB556-65 Welded Inclined Bollard
Application: GB556-65 welded inclined bollard has two types:DH type and SH type.DH type bollard is single base plate welded oblique post bollard,and SH type is double base plates welded oblique post bollard.SH type and DH type welded inclined bollards are produced in line with standard GB556-65.The design of inclined pillar of this product can help prevent hawser released when the ship sways.Steel wire and hemp rope are applicable to this bollard.Material,dimension,surface coating and other optional factors are determined by customers. For more information,please do not hesitate to contact us.
Features:
Model Type: GB556-65 Welded Inclined Bollard
Applicable Rope Types:Wire and Hemp
Material: Casting Steel
Certificates: CCS,ABS,BV,LR,NK,RINA,etc.
Drawing of GB556-65 Welded Inclined Bollard: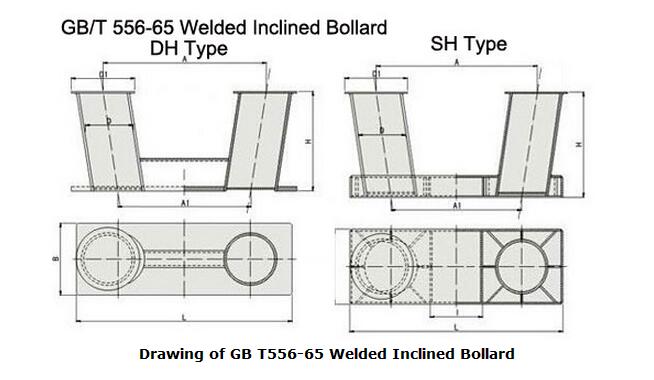 Type
Max.Dia.of Wire Rope
Max.Dia.of Hemp Rope
D
D1
L
B
A
A1
H
t
Weight(kg)
DH
8.7
75
50
65
310
100
205
166
170
6
5
1.5
90
75
90
430
125
296
238
215
7
11.5
13.5
100
100
115
540
160
364
290
240
7
19.2
SH
15.5
125
125
140
660
170
458
380
295
8
25.2
17.5
150
150
165
750
200
525
432
348
8
33.3
19.5
170
175
190
850
235
630
524
394
9
49.2
22.5
200
200
220
950
270
676
564
436
10
68.8
26
225
250
270
1150
340
765
640
540
12
95.7
Mooring Bollard in Factory: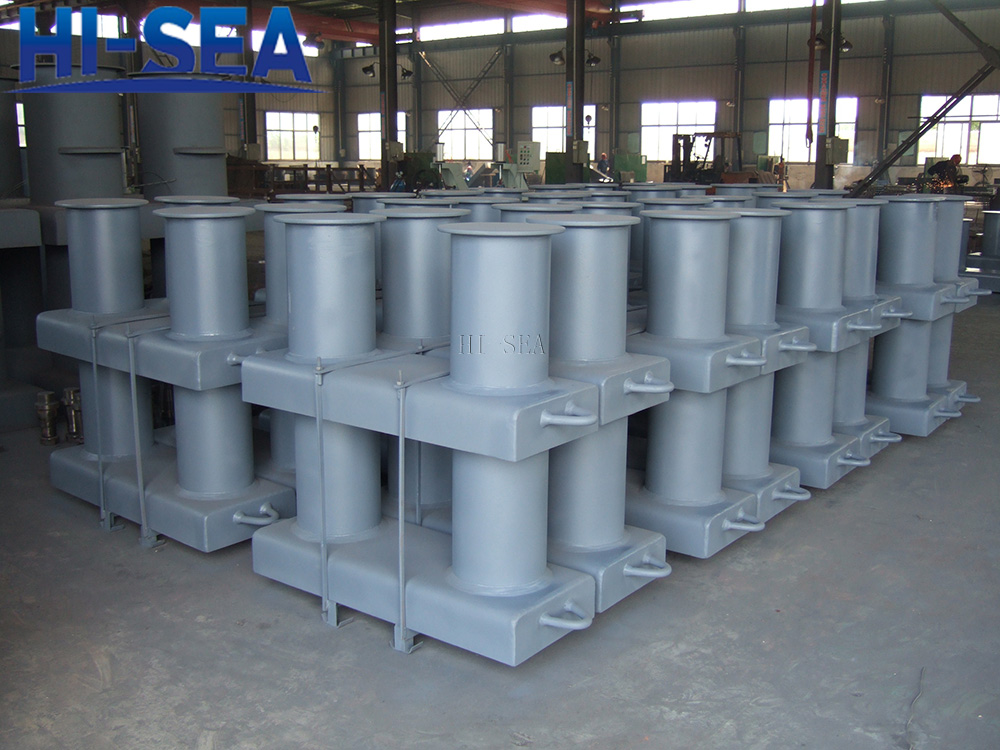 IACS Certificates:
Contact with us now