MARINE & OFFSHORE EQUIPMENT
INDUSTRY EQUIPMENT
STOCK LIST
Foam Generator
Foam Generator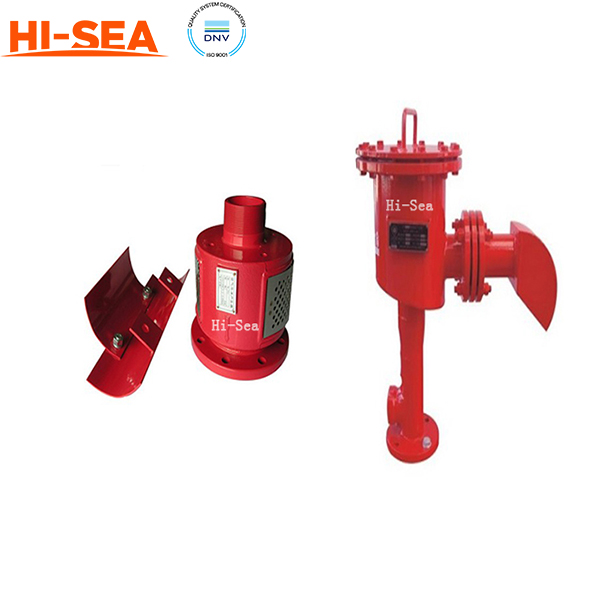 Description
A foam generator, also known as an air foam generator, is a fire extinguishing device that is fixedly mounted on a tank to generate and inject air bubbles. When the foam fire truck fixes the foam flow supplied by the fire pump and passes through the generator through the conveying pipe, an air foam is formed to extinguish the oil fire.
The foam generator should be installed horizontally on the upper part of the tank wall and should not be installed on the top of the tank. When installing, the cover plate is facing down and should not be installed sideways. When used in an external floating roof tank, it should be installed on the foam shroud at the top of the tank.
During the installation, the opening of the tank wall should ensure that there is enough space in the upper part of the tank. The liquid level of the storage liquid should be lower than the inlet of the generator, and should be below the storage level to avoid affecting foam quality and foam formation. And prevent liquid from flowing out of the generator port.
Specification
Caliber

Weight

(kg)

Working Pressure

(MPa)

Amount of mixed liquid

(L/S)

Amount of air foam

(L/S)

Amount of air foam

(MPa)

DN 65

16

0.5

4

≥25

0.1~0.2

DN 80

22

8

≥50

DN 125

32

16

≥100

DN 150

40

24

≥150
Installatio

n
1. First assemble the guide plate on the inner wall of the storage tank, and then install the foam nozzle group and the casing group, and the cover plate should be above.
2. After the installation, the foam injection test should be carried out to observe whether the spray foam is normal, whether the pump water supply pressure and the generator inlet pressure meet the requirements, whether the pipeline has leakage or not, and finally install the sealing glass.
3, the entire pipe of the foam generator must be guaranteed to be unblocked, and it is necessary to check frequently for blockage. Whether the sealing glass is intact.
4. In order to avoid and reduce the damage to the pipeline when the tank wall is deformed, it is recommended to install a metal hose of the same diameter in the inlet pipe of the foam generator.
Related products for "Foam Generator"
Contact with us now