MARINE & OFFSHORE EQUIPMENT
INDUSTRY EQUIPMENT
STOCK LIST
Flap Rudder Blade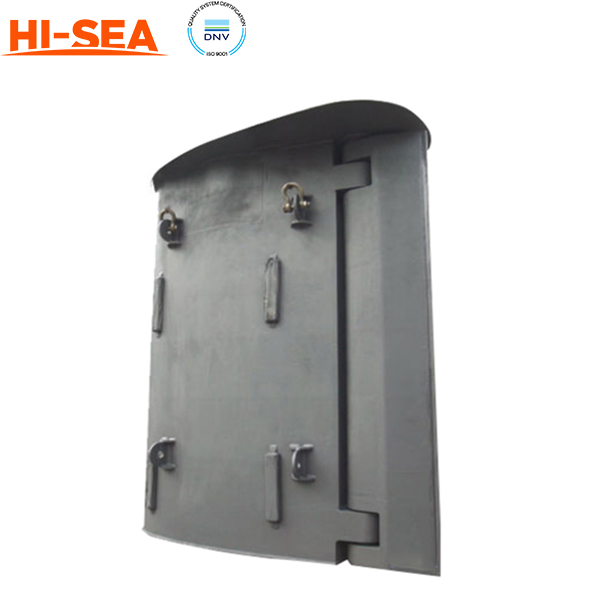 Flap Rudder Blade
Application
A flap rudder blade is a type of rudder blade that has a small flap or wing attached to its trailing edge. The flap can be moved independently of the rudder blade and is controlled by a separate hydraulic or mechanical system. When the flap is lowered, it increases the effective surface area of the rudder blade and creates more lift, which improves the maneuverability and stability of the vessel. The flap can also be used to reduce the turning radius of the vessel and increase its speed. The flap rudder blade consists of the main rudder and the auxiliary rudder. The auxiliary rudder blade is located at the trailing edge of the main rudder blade and can be independently controlled by the following mechanism. It is suitable for ships with higher relative speed and large vessels. Safety: flap rudder blade is installed on boat,which will not cause hazard. High efficiency: boats steering force of flap rudder blade is 1.5~1.8 times of that of the traditional rudder. Economic efficiency: lower fuel oil consumption. Environmental protection: flap rudder blade has double sealing ring to prevent oil from flowing into seawater to pollute the environment.
Advantages and Features
1. Compact structure, high quality;
2. Excellent performance, high security;
3. Working steadily and smoothly;
4. Easy installation, easy maintenance;
5. Corrosion resistance, long lifespan;
6. Reliable service, exquisite appearance;
7. Can be customized according to your requirements.
8. Certificate: RINA, BV, CCS...
Related products for "Flap Rudder Blade"
Contact with us now