MARINE & OFFSHORE EQUIPMENT
INDUSTRY EQUIPMENT
STOCK LIST
F Series Yacht Fender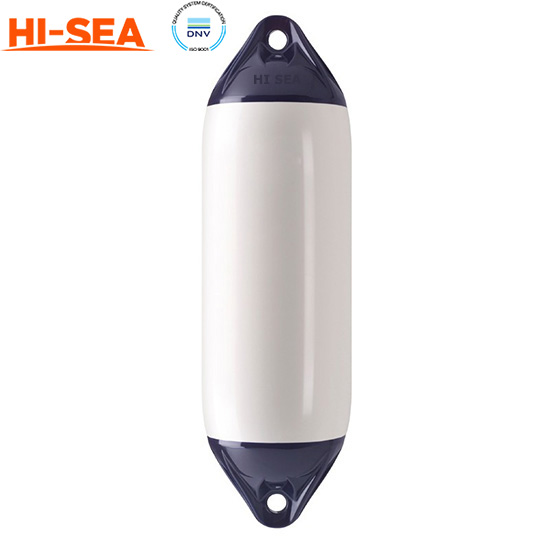 F Series Yacht Fender
Description:
The F Series Yacht Fender is a high-quality and durable marine accessory specifically designed to protect yachts and boats from damage when docking or during other maneuvers. It serves as a cushioning barrier between the yacht's hull and the dock or other vessels, preventing impact and abrasion.
Crafted from premium materials, the F Series Yacht Fender offers excellent resilience and durability, capable of withstanding harsh marine environments. It typically features a cylindrical or spherical shape with a smooth exterior surface, ensuring easy installation and minimizing friction during contact.
The fender is usually equipped with attachment points, such as reinforced eyelets or straps, allowing it to be securely fastened to the yacht. This ensures that it remains in position and effectively absorbs impacts, reducing the risk of damage to the vessel.
The F Series Yacht Fender comes in various sizes to accommodate different types of yachts and boats. The size selection depends on factors such as the vessel's length, weight, and docking requirements. Additionally, these fenders are often available in different colors and finishes, enabling owners to match them with their yacht's aesthetics.
The primary function of the F Series Yacht Fender is to absorb and distribute impact forces, safeguarding the yacht's hull from potential scratches, dents, or structural damage caused by collisions. It acts as a buffer, reducing the risk of costly repairs and extending the lifespan of the yacht.
Furthermore, the F Series Yacht Fender offers convenience and versatility. It can be easily repositioned or removed when not in use, allowing for hassle-free storage and transportation. The fender's robust construction ensures long-lasting performance, ensuring it remains a reliable and essential accessory for yacht owners and captains alike.
Specifications of
F Series Yacht Fender
:

Form 1-1:
Model
F-1
F-02
F-2
F-3
F-4
F-5
Size (diameter×length)
6×25 in 15×64 cm
8×27 in 20×68 cm
9×25 in 22×64 cm
9×30 in 22×76 cm
9×41 in 22×104 cm
12×30 in 30×76 cm
Eye Diameter
0.7 in 1.8 cm
0.7 in 1.8 cm

0.9 in 2.2 cm

0.9 in 2.2 cm
0.9 in 2.2 cm
1.0 in 2.4 cm
Circumference
18.8 in 47.1 cm
25.1 in 62.8 cm
28.3 in 69.1 cm
28.3 in 69.1 cm
28.3 in 69.1 cm
37.7 in 95.8 cm
Volume
18 lbs 8 kg
25 lbs 12 kg
29 lbs 13 kg
44 lbs 20 kg
77 lbs 35 kg
99 lbs 45 kg
Pieces Per Carton
10
10
10
10
5
5
Form 1-2:
Model
F-6
F-7
F-8
F-10
F-11
F-13
Size (diameter×length)

12×43 in

30×109 cm

15×41 in

38×104 cm

15×58 in 38×147 cm

18.5×50 in

47×127cm

24×57 in

60×145cm

32×77 in

80×195 cm

Eye Diameter

1.0 in

2.4 cm

1.0 in

2.4 cm

1.0 in

2.4 cm

1.0 in

2.4 cm

1.1 in

2.7 cm

1.2 in

3.0 cm

Circumference

37.7 in

95.8 cm

47.1 in

119.3 cm

47.1 in

119.3 cm

58.1 in

147.6 cm

75.4 in

188.4 cm

100.5 in

251.2 cm

Volume

165 lbs

75 kg

209 lbs

95 kg

330 lbs

150 kg

340 lbs

155 kg

530 kg

240 kg

1320 lbs

599 kg

Pieces Per Carton
5
5
4
2
3
2
Overview:
F series yacht fender, a twin eye type fender. With the unique reinforced rib design, which greatly improves the crash worthiness of the fender, and allowing the fender to adapt to harsher climates and weather conditions.
Outstanding & high-quality PVC raw materials, twin eye seamless fender, the multiple rib reinforced solid rope which ensure the highest breaking strength available. Non-toxic, seawater corrosion resistance, and meets the national environmental protection requirements are the quality features of PVC materials.
Features:
. Twin eye design for vertical or horizontal use;
. Use for pilings, locks, concrete walls;
. Anti- UV;
. Anti-aging;
. Low cost, low labor, low maintenance.
F Series Yacht Fender Installed on Yacht: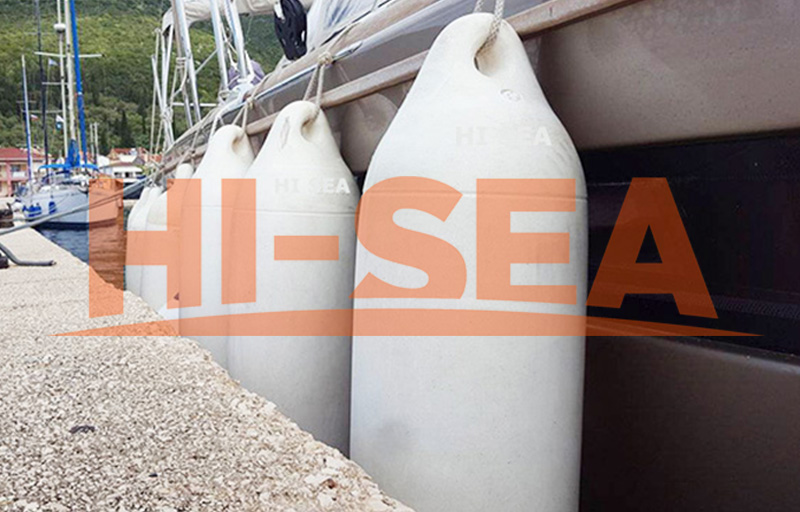 Related products for "F Series Yacht Fender"
Contact with us now