MARINE & OFFSHORE EQUIPMENT
INDUSTRY EQUIPMENT
STOCK LIST
Emergency Marine Air Compressor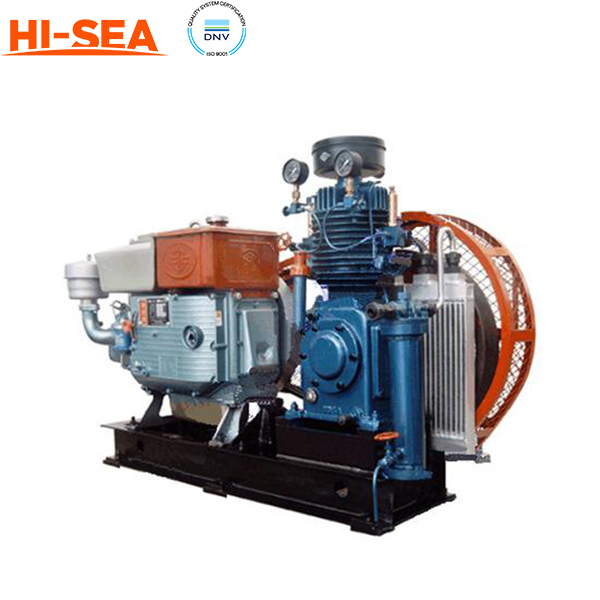 Emergency Marine Air Compressor
Product Description

An emergency marine air compressor is a type of air compressor specifically designed to be used in emergency situations on board ships and other marine vessels. It is typically used to provide compressed air for critical systems, such as fire fighting equipment, control systems, and life support systems. Emergency marine air compressors are usually designed to be highly reliable and durable, with features such as automatic start-up in the event of a power failure or loss of compressed air pressure. They are typically powered by diesel engines, which provide backup power in case of an electrical failure.

Emergency marine air compressors are constructed from high-quality materials, such as stainless steel and corrosion-resistant alloys, to withstand the harsh marine environment and resist corrosion. They are usually designed to be compact and lightweight, making them easy to install in tight spaces on board a ship.
Features
We are able to provide high quality marine air compressor.Our high-tech manufacture and considerate service will help minimize customers'operation and maintenance costs to reach the goal of high efficiency,reliability,energy-saving and environmental protection.If you are interested in our products,please do not hesitate to contact us directly for any information.
Main Technical Parameters
Displacement

Capacity

Specified

Pressure

Overall

Size

Weight

m

3

/h

Mpa

mm

kg

5/13.5/20/25/30/36/45

3.0

1030×430×760

150

1480×570×950

380

1050×520×860

350
Related products for "Emergency Marine Air Compressor "
Contact with us now