MARINE & OFFSHORE EQUIPMENT
INDUSTRY EQUIPMENT
STOCK LIST
Electrical Type Fire Damper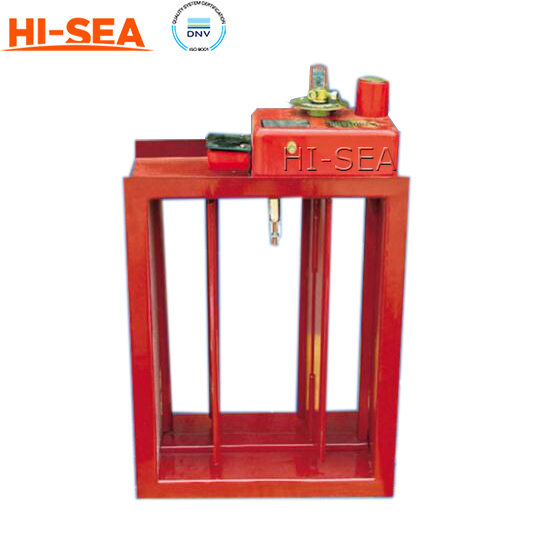 Electrical Type Fire Damper
Overview:
Marine fire damper suits for all kinds of vessels and offshore oil platform ventilation and ain conditioning system. When a fire breaks out in a cabin, the fire damper can be closed manually or automatically, preventing flame from spreading to other cabins through ventilating pipe. lt plays a role of isolating areas and ensuring the safety of vessels and platforms.
Marine fire damper can be divided into two types according to the functions: the damper for fireproofing and the damper for discharging smoke.
The damper for fireproofing is installed in the fire compartmentation place of the ventilation system and air conditioning system. lt is uauslly open for ventilating. When the fire occurs, it wil be closed automatically and prevent the fire from spreading when the tempreture in the ventilating pipe reaches to 70 degrees.
The damper for discharging smoke is mainly used in mechanical smoke extraction system and usually closed. When the fire occurs, it will discharge smoke automatically or manually by automatic fire alarm linkage signal. It will be closed automatically and play the role of isolating areas when the temperature in the ventilating pipe reaches to 280 degrees.
Our company has been one of the first domestic units to produce marine fire damper for over twenty years. Our company is also one of the standard drafting units of CB/T3557-1995 "marine fire damper". Our engineering and technical staff spent more than two years developing the new type fire damper according to users' feedback information and valuable experience.

Component: