Double Braid Nylon Line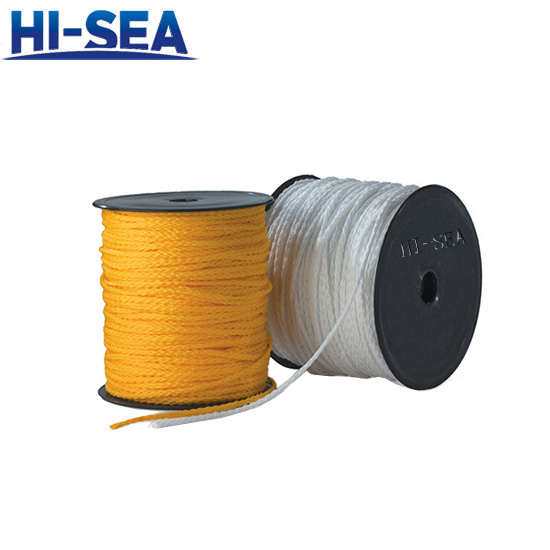 Double Braid Nylon Line
Features:
1. Material: nylon(polyamide), double braid, outside braided cover and inside braided core
2.Specification: Φ 4mm-120mm. Specific density of this kind of rope can reach 1.14 and it's non-floating
3. Applications: boat dock and mooring lines, fishing or house decoration
4. Advantages:it has perfect abrasion, chemicals and UV resistance. And its' melting point can be up to 215℃ so it can be used in the high temperature
5. Certifications: ABS, CCS, ISO, NK, BV, LR, RS, etc.
6. Notes: Special specification and marks can be made according to customers requirements
Parameter table:
Nominal diameter
Size(circ in.)
Approximate weight
Minimum tensile strength
inch
mm
lbs/100ft
lbs/100m
lbs
kn
1/4
6
3/4
1.7
2.5
1900
8.5
5/16
8
1
2.6
3.9
2900
12.9
3/8
9
1-1/8
3.7
5.5
4200
18.7
7/16
11
1-1/4
5.1
7.6
5700
25.4
1/2
12
1-1/2
6.6
9.8
7400
32.9
9/16
14
1-3/4
9
13.4
10200
45.4
5/8
16
2
11.6
17.2
14800
65.8
3/4
18
2-1/4
14.7
21.9
19000
84.5
7/8
22
2-3/4
21.8
32.4
28300
125.9
1
24
3
26
38.7
33500
149
1-1/16
26
3-1/4
31
46.1
39000
173.5
1-1/8
28
3-1/2
35.4
52.7
44900
199.7
1-1/4
30
3-3/4
40.7
60.6
52300
232.6
1-5/16
32
4
46.3
68.9
58800
261.6
1-1/2
36
4-1/2
58.4
86.9
74000
329.2
1-5/8
40
5
72.3
107.6
92400
411
1-3/4
44
5-1/2
87.7
130.5
110900
493.3
2
48
6
103.9
154.6
131500
584.9
2-1/8
52
6-1/2
122
181.6
152800
679.7
2-1/4
56
7
141.2
210.1
181000
805.1
2-1/2
60
7-1/2
162.6
242
201000
894.1
2-5/8
64
8
185.1
275.5
222000
987.5
2-3/4
68
8-1/2
201.2
299.4
248000
1103.2
3
72
9
234.3
348.7
277000
1232.2
3-1/4
80
10
288.9
430
341000
1516.8
3-5/8
88
11
349.9
520.7
409000
1819.3
4
96
12
416.2
619.4
475000
2112.9
4-1/4
104
13
481.5
716.6
549000
2442.1
Mooring rope in factory: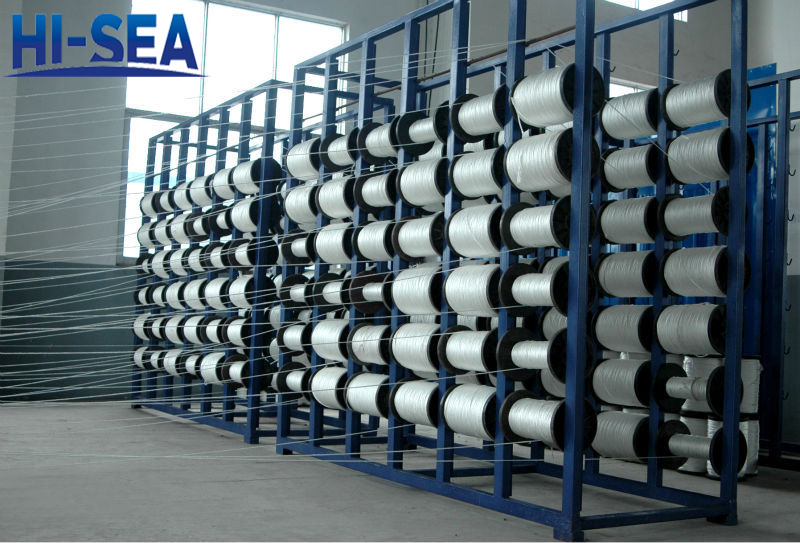 Contact with us now