MARINE & OFFSHORE EQUIPMENT
INDUSTRY EQUIPMENT
STOCK LIST
DN900 Dredge Self Floating Rubber Hose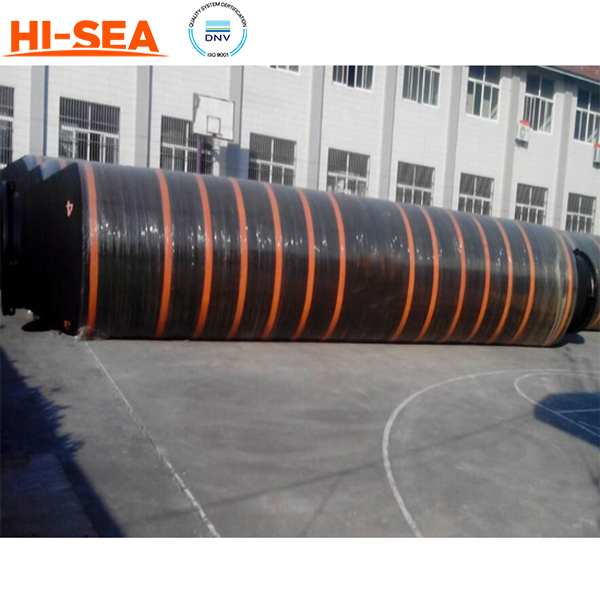 DN900 Dredge Self Floating Rubber Hose
Application
DN900 dredge self-floating rubber hose is a type of hose used in dredging operations that is designed to float on water and carry materials such as sand, mud, and silt from one location to another. The hose is made of a flexible rubber material that is reinforced with a layer of high-strength synthetic fibers or steel wire for added durability and strength. The characteristics and advantages of dredge self-floating rubber hoses make them an ideal choice for dredging operations, as they offer durability, reliability, and environmental protection.
Features
1.Outer cover with excellent abrasion resistance and UV protection.
2.Inner layer with excellent abrasion resistance and high quality.
3.Single foam flotation casing to prevent water absorption.
4.Wearing colored indicator layer.
5.area above water not less than 20% of total volume.
6.Bending angle: in working condition,the bending angle is from 0°to 45°.
7.Low center of gravity,strong anti-wave ability,good stability.
8.Easy installation,good adhesion,long service life.
9.The product can be customized according to clients' requirements.
Structure and Material
1.Inner rubber layer: NR,SBR or BR.
2.Reinforcement layer: tire cord with helix wire and floating material layer.
3.Floating layer: PE.
4.External rubber layer: SBR and CR blend.
5.Safety factor: 1:3.
Drawing of DN900 Dredge Self Floating Rubber Hose

Technical Specifications
DN
Flange OD

Flange

Thickness

Bolt Hole
Length

Inner Rubber

Thickness

P.C.D
No.
Hole Dia.
mm
mm
mm
mm
mm
mm
mm
900±5
1295±3
50±2
1210±1
28
45±1
5800/11800
40
Related products for "DN900 Dredge Self Floating Rubber Hose"
Contact with us now