Composite Steel Grating Plate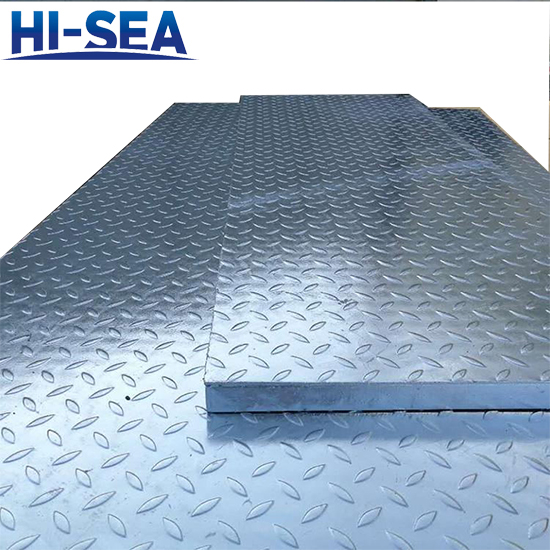 Composite Steel Grating Plate
Introduction:
Composite steel grating plate is a product of a combination of a steel panel with a certain straddle capacity and a patterned plate with a sealing surface . It can be combined with any type of steel grid and different thickness of patterned steel plate. However, the most commonly used steel plate is g323/40/100 as the bottom plate.The patterned steel plate is usually 3mm thick, or 4mm,5mm or 6mm thick.
Features:
High strength, light structure

Strong corrosion resistance, durable, beautiful appearance and bright surface

Free from dirt, rain, snow, water, self-cleaning, easy to maintain

Ventilation, lighting, heat dissipation, anti - skid, explosion - p

roof
Installation method:
Weld the steel plate or step plate directly on the supporting steel structure, and brush the galvanized powder paint twice at the welding place.

Use steel plate special installation clamp installation, do not damage the galvanized layer, easy to disassemble.Each mounting clip consists of one upper clamp, one lower clamp, one M8 round head bolt and one nut.

The fastening method of stainless steel mounting clip or bolt connection can be provided as required.

The mounting clearance of steel grating is

100mm.












































Related products for "Composite Steel Grating Plate"
Contact with us now