CDZ Axial Exhaust Fan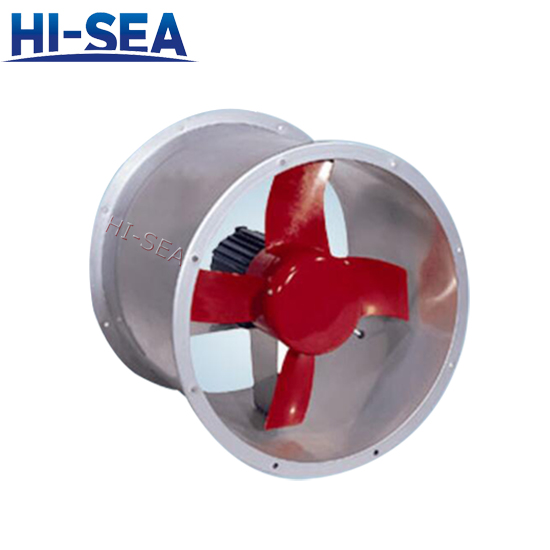 CDZ Axial Exhaust Fan
1. General
CDZ series marine or navy low-noise axial fans are new-type & energy-save, low-noise products. They have the features of high-efficiency, low-noise, stable-cabin air ventilating and exchanging on ships. They are also applicable in other places that suit.
2. Features
The fans are designed according to arbitrary vortex flow method. We choose the most reasonable vortex flow coefficient on the basis of the fans, specification, distribute every sectional characteristic speed & length of the vanes, make full use of the high peripheral velocity of the vane point. Therefore, they have the features of high-efficiency, low-noise, large-flow & pressure coefficient, light-weight, etc.
In the curse of designing & manufacturing, we had thought fully of the marine special conditions, they impellers are strictly made by dynamic balance adjustment & over speed test. Therefore, the fans also have the features of good-corrosive resistance, resistance to swing, resistance to shock and vibration, stable turning, safety & reliability, etc.
3. Structure
The impeller is riveted by vane which is pressed by aluminum sheet die set and hub boss which is steel-galvanized. The casting and support are made of common steel and they are treated in corrosion resistance.
Looking directly from the motor side, the impeller turn counter clockwise.
Because that the fan's vane are made of aluminum sheet, it suits for using in the conditions of low-pressure, large-flow.
The fans can collocate with the marine or navy AV motor.
4. Outline dimension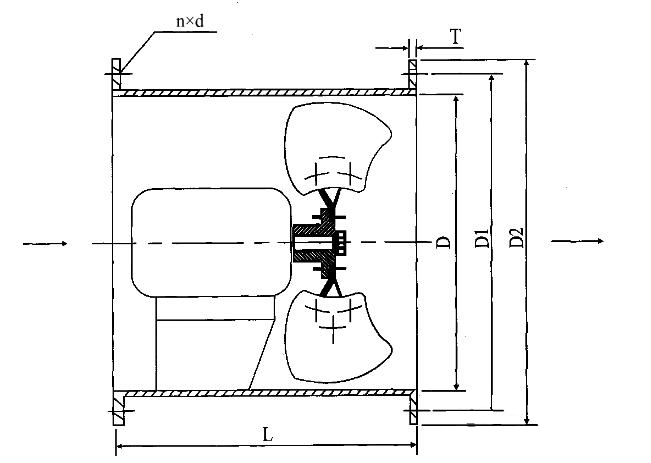 5. IACS Certificate: ABS, KR, CCS, LR, BV, CE, DNV▪GL, NK


Related products for "CDZ Axial Exhaust Fan"
Contact with us now