CB T495-1995 Marine Suction Bellmouth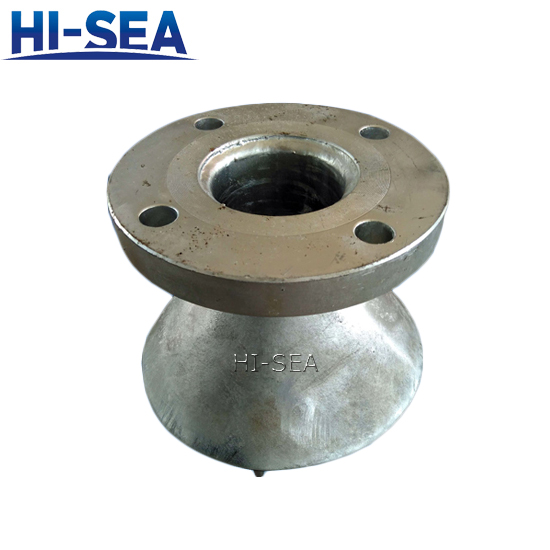 CB T495-1995 Marine Suction Bellmouth
1. Application
CB T495-1995 Marine Suction Bellmouth is usually used in oil tank, water tank and sewage well of all kinds of ships, which is suitable for water or oil medium.

2. Material
- flange & body & support: stainless steel
- pipe: 10 seamless steel pipes
- clamping screw nail: brass
The materials mentioned before are basic materials, ship-owners can choose other materials, such as cast steel, cast iron and so on.
3. Specification
Type A
DN

DW

Structure dimensions

Flange size

D3

H

H1

D

D1

D2

b

d0

20

25

100

110

15

95

68

48

13

13

25

30

105

115

105

73

56

14

32

38

110

120

115

83

64

15

15

40

45

125

125

125

93

74

50

57

130

130

135

103

84

65

70

160

140

20

155

123

104

14

80

89

220

175

170

138

118

100

108

250

185

190

158

138

125

133

280

195

25

215

183

164

150

159

320

205

240

208

190

200

219

350

230

40

295

264

247

15

250

273

480

315

45

365

327

306

16

17

300

325

550

330

50

430

386

360

19

21
Type AS
DN

DW

Structure dimensions

Flange size

D3

H

H1

D

D1

D2

b

d0

20

25

100

110

15

90

65

50

14

11

25

30

105

115

100

75

60

32

38

110

120

120

90

70

16

14

40

45

125

125

130

100

80

50

57

130

130

140

110

90

65

70

160

140

20

160

130

110

80

89

220

175

190

150

128

18

18

100

108

250

185

210

170

148

125

133

280

195

25

240

200

178

20

150

159

320

205

265

225

202

200

219

350

230

40

320

280

258

22

250

273

480

315

45

375

335

312

24

300

325

550

330

50

440

395

365

22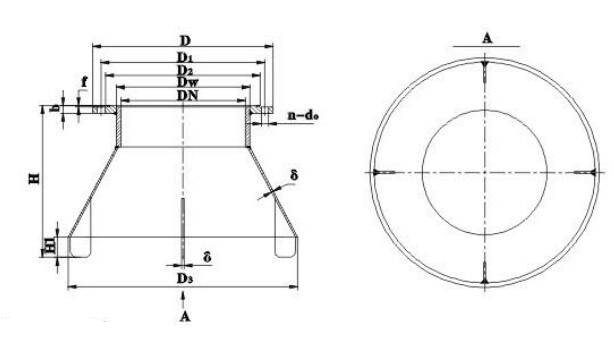 Contact with us now