CB T296 Gooseneck Ventilation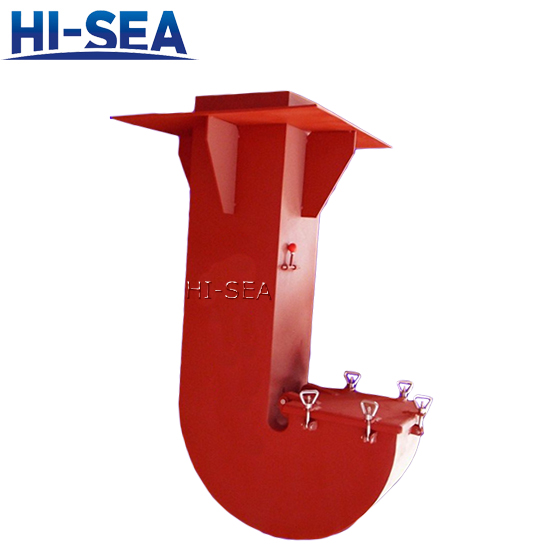 CB T296 Gooseneck Ventilation
1. Application
CB T296 Gooseneck Ventilation used in tank or oil on the ark, it is equipped with filter, with reasonable structure, convenient opening and closing, beautiful appearance, complete specifications, ventilated effect is good, rain or reliable sealing etc.

2. Material
- airduct: Q235-A
- Cover & hinge & press plate & bracket: Q235-A
- check plate: H62
- Rodent-resistant net: 1Cr18Ni9Ti
- padding: Neoprene

3. Installation Precautions

- The air duct and parts that have been cleaned and sealed shall not be removed before installation. If there is a pause in the installation, the port should be resealed.
- The crossing of the wall of the gooseneck ventilator and the ceiling of the clean room and the partition wall should be tight, and the sealing filler or sealant can be set, and no leakage can occur.

4. Specification
DN

airduct

Cover

padding

press plate

D

t

D1

t1

D1

D2

D2

D3

D4

100

108

4

118

6

118

48

48

78

63

114

6

124

8

124

54

54

84

69

8

150

159

4.5

170

6

170

100

100

130

115

168

6

178

8

178

108

108

138

123

8

200

203

6

213

6

213

143

143

173

158

219

6

229

8

229

159

159

189

174

8

250

245

6.5

255

6

255

185

185

215

200

273

6.5

283

8

283

213

213

243

228

8

300

299

7.5

309

6

309

239

239

269

254

325

7.5

335

8

335

265

265

295

280

9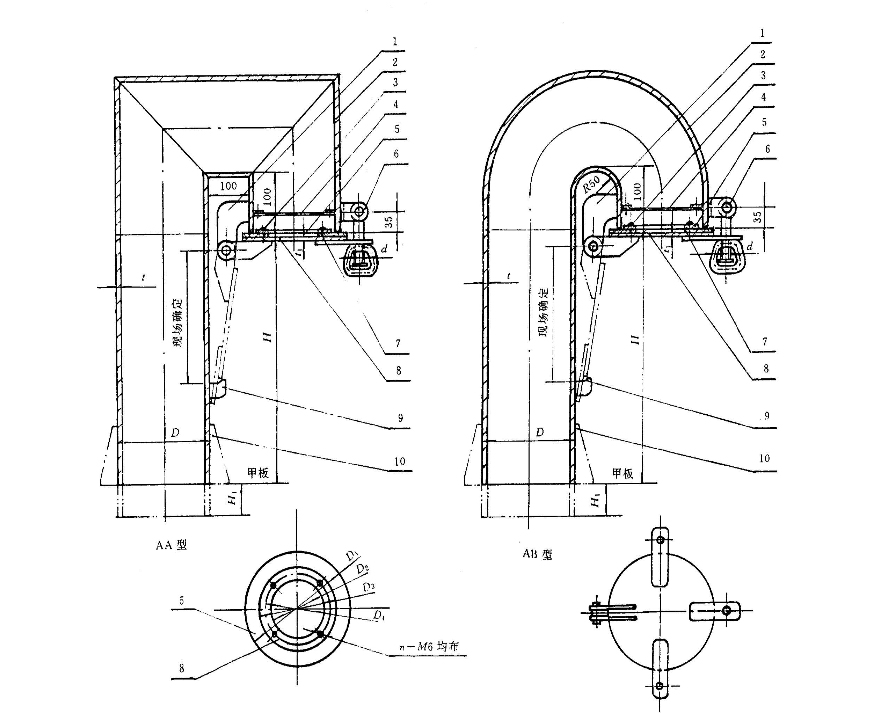 Contact with us now