Ballast Water Management System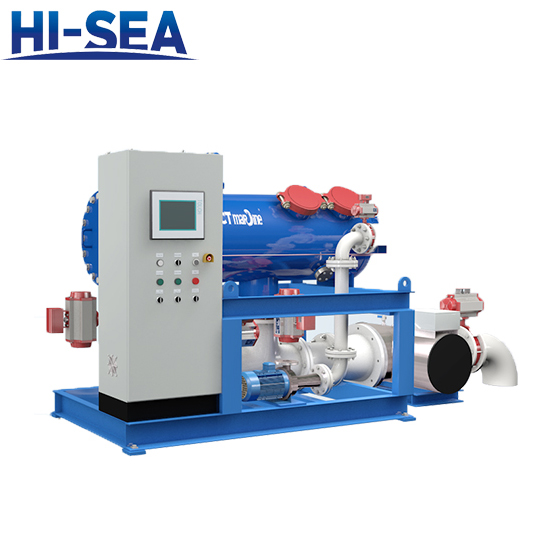 Ballast Water Management System
1. Status of the Ballast Water Management System (BWMS) Convention
The Ballast Water Management System (BWMS) Convention entered into force on 8 September 2017.
A key international measure for environmental protection that aims to stop the spread of potentially invasive aquatic species in ships' ballast water enters into force today (8 September 2017).
The International Convention for the Control and Management of Ships' Ballast Water and Sediments (BWM Convention) requires ships to manage their ballast water to remove, render harmless, or avoid the uptake or discharge of aquatic organisms and pathogens within ballast water and sediments.
The BWM Convention was adopted in 2004 by the International Maritime Organization (IMO), the United Nations specialized agency with responsibility for developing global standards for ship safety and security and for the protection of the marine environment and the atmosphere from any harmful impacts of shipping.
"This is a landmark step towards halting the spread of invasive aquatic species, which can cause havoc for local ecosystems, affect biodiversity and lead to substantial economic loss," said IMO Secretary-General Kitack Lim.
"The requirements which enter into force today mean that we are now addressing what has been recognized as one of the greatest threats to the ecological and the economic well-being of the planet. Invasive species are causing enormous damage to biodiversity and the valuable natural riches of the earth upon which we depend. Invasive species also cause direct and indirect health effects and the damage to the environment is often irreversible," he said.
He added, "The entry into force of the Ballast Water Management Convention will not only minimize the risk of invasions by alien species via ballast water, it will also provide a global level playing field for international shipping, providing clear and robust standards for the management of ballast water on ships."
2. Ballast Water Management System Treaty Requirements
Under the Convention, all ships in international traffic are required to manage their ballast water and sediments to a certain standard, according to a ship-specific ballast water management plan. All ships have to carry a ballast water record book and an international ballast water management certificate. The ballast water management standards are being phased in over a period of time. New ships must meet the ballast water treatment standard. Existing ships should exchange ballast water mid-ocean but they will need to meet the ballast water treatment standard by the date of a specified renewal survey. Eventually, most ships will need to install an on-board ballast water treatment system.
3. Hi-sea Ballast Water Management System Description
Being a relatively more mature disinfection technology, compared to other disinfection technologies, ultraviolet disinfection does not produce active substances, does not pose an occupational hazard to crew, more economical and environmentally friendly. Hi-sea unique UV design philosophy enables the following: under Economy Mode, the BWMS adjusts the UV intensity according to incoming water quality; while under Performance Model, the BWMS utilizes an increased UV intensity at a user prescribed setting. Hi-sea MPUV Reactor in Economy Mode, compared to ordiary UV reactors, is lower in OPEX; while in Performance Mode, it is able to meet more stringent discharge requirements due to its considerable design allowance, without need for further system upgrade or modification, enabling flexible operation in different legislative regimes worldwide.
(1) Stable, reliable & highly adaptable performance, not affencted by temperature,pH, salinity;
(2) Equipped with temperature monitoring, BWMS alarms and aborts during abnormal operation, protecting system and vessel;
(3) Equipped with scale removal sleeve cleaning mechanism;
(4) Chemical-free operation, safe for crew and vessel.
4. Ballast Water Management System Specifications and Models
Model: HS200 - HS1250
Supply Voltage: 50Hz; 180-240VAC/1Ph; 400-440VAC/3Ph
BWMS Capacity: 200-4000 m3/hr
BWMS Design Pressure: 10 bar
BWMS Pressure Drop: 0.1-0.5 bar
Valve Actuation: Electrical/Hydraulic/Pneumatic (optional)
Model

Capacity

(m3/hr)

Outline Size (mm) (L*W*H)

Power (Kw)

Horizontal Layout

Vertical Layout

HS-200

100-200

2480*1300*1926

1150*1150*2490

27/36

HS-300

250-300

2980*1300*1980

1290*1240*2540

30/48

HS-500

350-500

3145*1300*2085

1490*1290*2690

54/72

HS-750

550-750

3215*1300*2465

1890*1570*2890

65/84

HS-1000

800-1000

3515*1300*2465

2140*1740*3050

75/108

HS-1250

1100-1250

3895*1300*2465

2290*1790*3110

103/132

HS-1500

1300-1500

2*HS-750

2*HS-750

HS-2000

1600-2000

2*HS-1000

2*HS-1000

HS-2500

2200-2500

2*HS-1250

2*HS-1250

HS-3000

2600-3000

3*HS-1000

3*HS-1000

HS-4000

3100-4000

4*HS-1000

4*HS-1000
5. Ballast Water Management System Certificates
ABS, BV, DNV, GL, KR, RINA, NK,USCG, and CCS class certificates

Contact with us now