Anchor Chain Swivel Group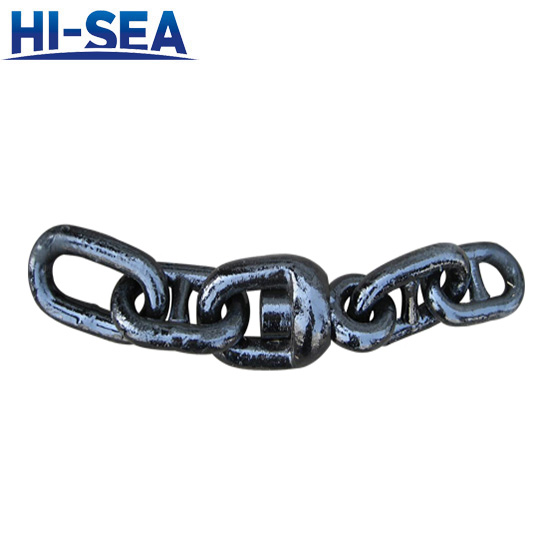 Anchor Chain Swivel Group
Application:Anchor chain swivel group consists of a swivel, common links and end link. It is applicable to grade2 and grade3 anchor chains. To meet customer's different needs, swivel group has various sizes. We can produce the customized products according to customer's requirements.If you want to know more information about our products, please do not hesitate to contact us by sending an e-mail or giving a phone call.Swivel forerunner are the most common swivel link used on vessels. It is also the more economical and safe option of chain accessories. It is primarily used for dropping or weighing the anchor, and act as the connecttion between the anchor chain and end shackle. The end with the studless endlink is designed to fit the anchor shackle and the end with a common link is used to attach to the kenter shackle. Swivel forerunner consisting of a common link, enlarged link, swivel and a open endlink commonly used to connecting anchor and anchor chains.
Joining Form: Endlink(E) + Enlarged Link(EL) + Swivel(SW) + Enlarged Link(EL) + Common Link(C)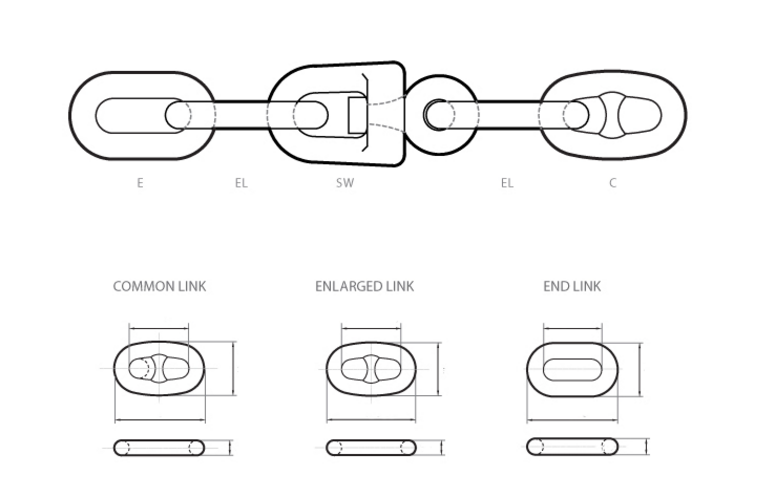 Features:
Type: Anchor Chain Swivel Group
Material: Forged Steel or Cast Steel
Grade: U3/U2
Nominal Diameter: 12.5mm to 162mm
Surface: Black Painted, Hot Dip Galvanized
Size: Can be customized
Packing: Carton or Wooden Case
Certificates: CCS,ABS,BV,LR,NK,RINA,etc.
Specifications:
Chain Diameter
Kenter Shackle
Joining Shackle
Anchor Shackle
Swivel
Swivel Forerunner
Swivel Shackle Type A
Swivel Shackle Type B
Inhes
mm
kg
kg
kg
kg
kg
kg
kg
7/8
22
1.6
2.6
3.9
3.5
8.7
17.5
7.6
15/16
24
2.1
3.4
5.1
4.5
10.9
17.5
9.9
1
25.5
2.5
4.5
6.7
5.7
14.2
37.6
12.5
1 1/16
27
3.3
5.1
8.1
7.2
17.4
37.6
15.7
1 3/16
30
4.1
6.3
10
9
22.3
91
19.4
1 1/4
31.5
5
8.2
11.7
10.1
26.6
91
23.4
1 5/16
33.5
6
9.5
14.2
12.7
32.2
107
28
1 3/8
35
6.8
11.3
16.5
14.9
38.3
107
33.4
1 1/2
38
8.4
13.4
19.5
17.4
42.6
107
39.4
1 9/16
39.5
9.6
15.5
22.8
20.2
50.4
115
46
1 5/8
41.5
11
18.1
26
25.4
59.5
115
53
1 3/4
44.5
12.4
20.2
29.7
26.6
66.5
139
61
1 13/16
46
14.1
23.3
34.3
30.6
76.7
139
70
1 7/8
47.5
16.7
27.5
38
35
89.8
139
79
1 15/16
49
19
31.6
452
40.5
101.8
264
89
2
51
20.3
34
50.9
49.5
117.2
264
101
2 1/8
54
23.7
38.5
53.8
50.5
124.9
270
113
2 3/16
55.5
26.7
46
63
55
137.9
270
126
2 5/16
58.5
27.2
46.8
70
646
156.4
294
140
2 3/8
60.5
27.7
51
77.5
71.3
171.3
294
155
2 7/16
62
35
59.2
86.3
77.7
187.4
294
171
2 1/2
63.5
38.4
62.7
96.3
83.3
202.2
403
188
2 5/8
66.5
42.3
75
99.6
88.7
223.1
403
206
2 11/16
68
46
76.7
102.6
100
247.5
403
225
2 3/4
69.5
48.7
90
126.2
107.8
269.3
464
246
2 7/8
73
53
95
138.2
125.6
306.2
464
278
3
76
60.7
107
146
143.8
347.8
464
314
3 1/16
77.5
65.5
116
164
154
379.4
749
340
3 3/16
81
75
130
190
188
435.7
749
380
3 5/16
84
90
136
212
198
464
931
424
3 7/16
87.5
96
160
237
215
521.7
931
472
3 9/16
90.5
108
176
245
238
571
1191
522
3 5/8
92
114
196
257
252
616
1191
558
3 3/4
95
128
215
300
269
656
1191
614
3 13/16
97
133
222
335
301
713.1
-
654
3 15/16
100
146
252
353
330
785
1464
717
4
101.5
158
267
378
344
835.5
1464
761
4 1/8
105
160
294
385
387
916
1466
830
4 1/4
108
180
305
420
428
991
1466
879
4 3/8
111
198
325
463
448
1061
1830
980
4 1/2
114.5
204
345
485
460
1116
1830
1062
4 5/8
117.5
225
365
528
475
1177
1830
1147
Marine Shackle in Factory: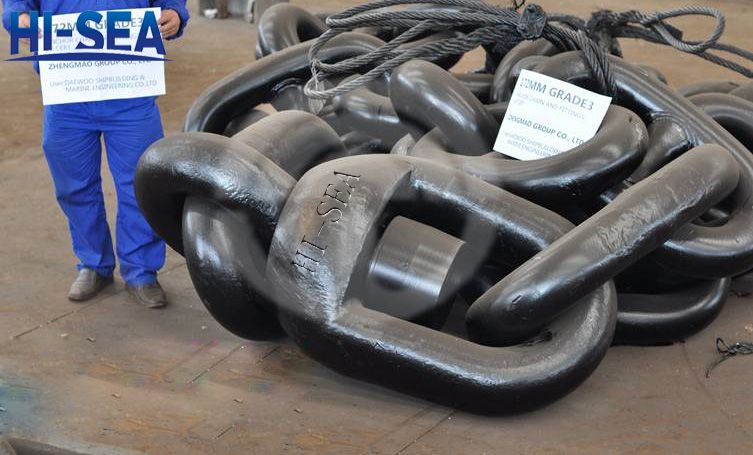 IACS Certificates:

Contact with us now