Aluminum Alloy Explosion-proof Flood Light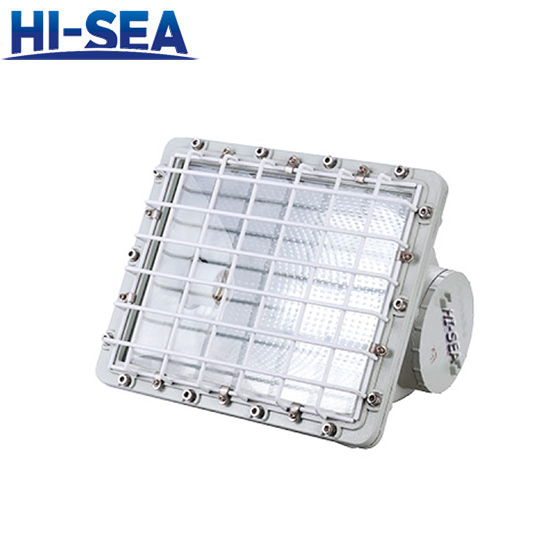 Aluminum Alloy Explosion-proof Flood Light
The Scope of Application:
Widely used for long distance floodlight illumination in areas like ships and offshore platform
Suitable for moist areas with high protection requirements
Zone1 and Zone 2
ⅡA and ⅡB
Product Characteristic:
Aluminum alloy cast enclosure. Aluminum alloy has the advantage of price, light weight, good appearance and durability. The surface of the lamp body is sprayed with high voltage static electricity.Thelamp is a split structure and requires an additional explosion-proof ballast.
Adopt Standard:
GB3836 IEC60079, EN60079
Specification:
Model

Power

Voltage

Ex-mark

Protection Grade

Lamp Holder

Material

Weight

BAT52-

Z250 G250 N250 L250

Z450 G400 N400 L400

AC220V

Exd Ⅱ BT4 Gb

Exd Ⅱ BT3 Gb

IP65

IP66

E40

aluminum alloy

15kg
Model

Power

Voltage

Ex-mark

Protection Grade

Lamp Holder

Material

Weight

BAT86-

G175 250 400

N150 250 400

L250 400

AC220V

Exd Ⅱ CT3 Gb DIP A20 TA T3

IP65

IP66

E40

aluminum alloy

26kg
Drawing of
Aluminum Alloy Explosion-proof Flood Light BAT52: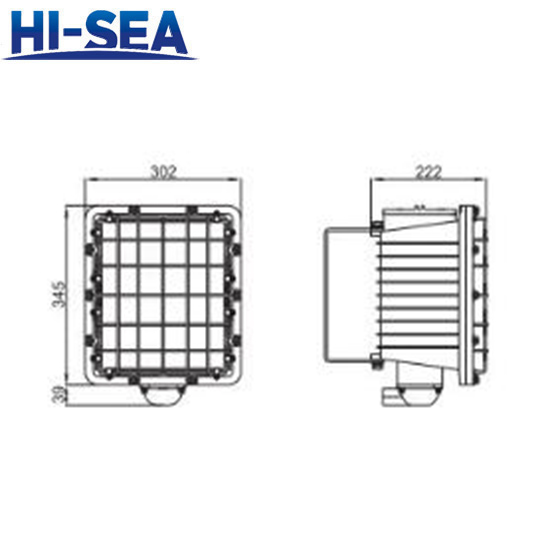 Contact with us now