8 Strand Mooring Rope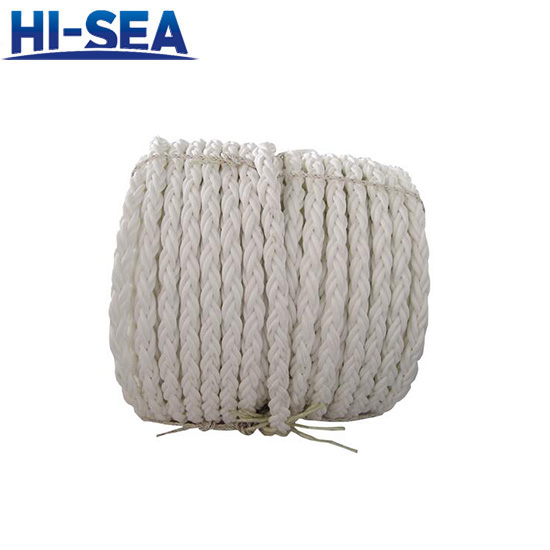 8-Strand Mooring Rope
Features:
1. Material:polypropylene fiber, polypropylene filament, polyamide multifilament, polyester, molecular oxygen
2.Specification: Φ 28mm-146mm. Roll's length can be 180mm, 200mm or 220mm. Breaking strength is also considered
3. Applications: marine equipment, ocean transportation, marine engineering, areas of port operations and other large-scale projects
4. Advantages: the reasonable structure, high mechanical strength and corrosion resistance, long durable
5. Certifications: ABS, CCS, ISO, NK, BV, LR, RS, etc.
6. Notes: Special specification and marks can be made according to customers requirements
Main performance:
| | | | | | | |
| --- | --- | --- | --- | --- | --- | --- |
| Material | Polyamide multifilament | Polyamide yarn | Polypropyle multifilament | Polypropylene | Polyester | Polypropyle and polyester mixed |
| Spec.Density | 1.14 not floating | 1.14 not floating | 0.91 floating | 0.91 floating | 1.27 not floating | 0.95 floating |
| Melting Point | 215℃ | 215℃ | 165℃ | 165℃ | 260℃ | 165℃/260℃ |
| Abrasion Resistance | Very Good | Very Good | Medium | Medium | Good | Good |
| U.V.resistance | Very Good | Very Good | Medium | Medium | Good | Good |
| Temperature resistance | 120℃ max | 120℃ max | 70℃ max | 70℃ max | 120℃ max | 80℃ max |
| Chemical resistance | Very Good | Very Good | Good | Good | Good | Good |
9. Parameter table:
Specification
PA multifilament
PA yarn
PP multifilament
Polypropylene
Polyester
PET/PP mixed
Dia.
Cir.
Ktex
KN
Ktex
KN
Ktex
KN
Ktex
KN
Ktex
KN
Ktex
KN
20
2-1/2
247
79.2
247
66.7
189
62.6
180
56.9
303
62.3
194
68.7
24
3
355
112
355
96.3
273
87.7
260
79.7
437
89.6
279
96.3
28
3-1/2
484
149
484
127
373
115
355
105
594
120
380
130
32
4
632
192
632
161
483
146
460
132
778
154
497
167
36
4-1/2
800
240
800
200
614
182
585
166
982
190
629
210
40
5
987
294
987
241
756
221
720
201
1215
235
776
257
44
5-1/2
1190
351
1190
289
924
266
880
242
1468
279
939
308
48
6
1420
412
1420
338
1092
308
1040
280
1750
329
1110
364
52
6-1/2
1670
479
1670
393
1281
357
1220
325
2050
384
1320
424
56
7
1930
550
1930
450
1491
408
1420
371
2380
439
1520
489
60
7-1/2
2220
627
2220
513
1712
467
1630
424
2730
489
1750
558
64
8
2530
709
2530
579
1943
528
1850
480
3110
568
1990
631
72
9
3200
887
3200
723
2457
663
2340
603
3930
707
2520
789
80
10
3950
1080
3950
884
3045
815
2900
741
4850
867
3110
963
88
11
4780
1300
4780
1053
3686
978
3510
890
5870
1040
3750
1160
96
12
5690
1530
5690
1239
4379
1155
4170
1050
6990
1230
4470
1370
104
13
6670
1780
6670
1482
5145
1325
4900
1204
8200
1420
5260
1590
112
14
7740
2050
7740
1690
5985
1529
5700
1390
9500
1620
6050
1840
120
15
8880
2340
8880
1930
6825
1756
6500
1596
10900
1865
6980
2100
128
16
10100
2650
10100
2187
7770
1982
7400
1802
12400
2110
7950
2370
136
17
11400
2980
11400
2461
8820
2231
8400
2029
14000
2400
8950
2660
144
18
12800
3320
12800
2751
9870
2490
9400
2264
15700
2650
10100
2970
160
20
15800
4060
15800
3395
12100
3051
11521
2774
19400
3270
12500
3630
Mooring rope in factory: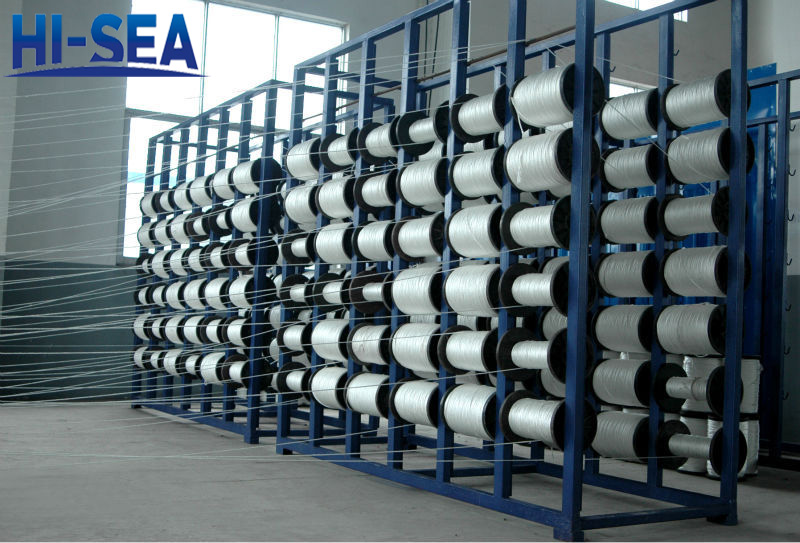 IACS Certificates:

Contact with us now