600kN Hydraulic Winch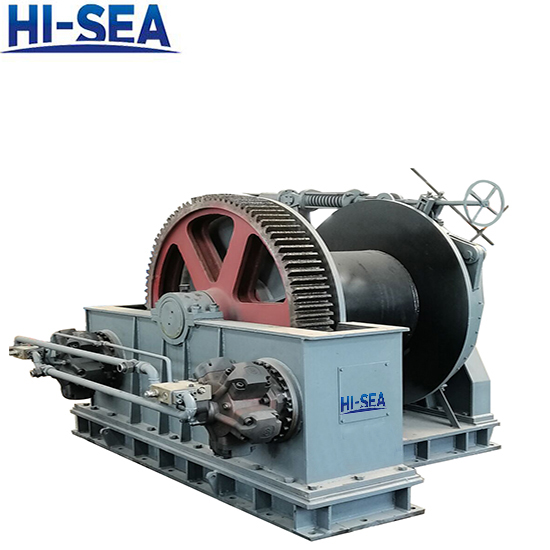 600kN Hydraulic Winch
Application
A hydraulic winch is composed of hydraulic motor, brake, gearbox, clutch, drum and supporting shaft. The hydraulic winch is widely applied on ship, on the dock or on the offshore platforms for lifting, pulling, towing, mooring etc. The operating mechanisms for brakes and cluthes are desgined for easy and safe hydrauliuc operation, but may also be remotely operated by hydraulic cylinders. Gearbox is made as open type ( with open gearbox ).

Material
Aluminum, stainless steel and carbon steel.
Advantages and Features
1. Compact structure, high strength;
2. Local control and remote control;
3. Corrosion resistance, long lifespan;
4. High security, reliable service;
5. Exquisite appearance, working steadily;
6. Easy for installation, inspection and maintenance;
7. Hydraulic brake and clutch;
8. Can be customized according to your needs;
9. Two hydraulic motors;
10. Certificate: CCS, BV, RINA...

Drawing of 600kN Hydraulic Winch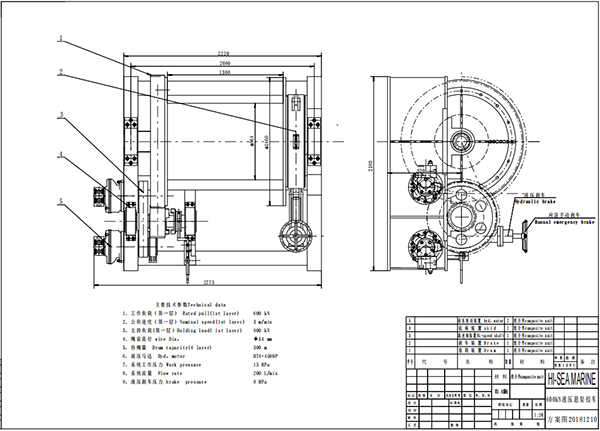 Main Specification
Drum

Pull

Rated

Speed

Wire

Diameter

Holding

Loading

kN

m/min

mm

kN

600

3

54

900
600kN Hydraulic Winch
in Factory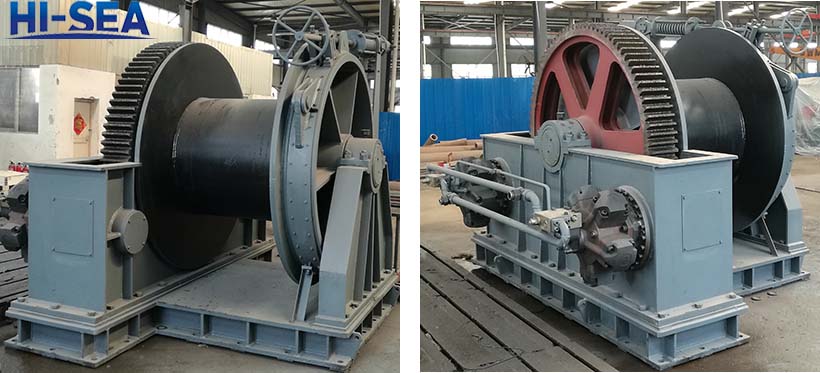 Related products for "600kN Hydraulic Winch"
Contact with us now