3G Series Three Screw Pump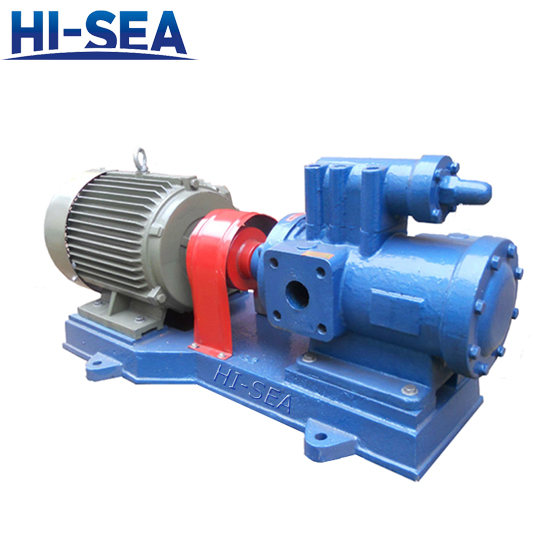 3G Series Three Screw Pump



Overview
3G Series Three Screw Pump consists of general design type 3G, marine usage pump 3GC and three screw pumps of special design.
3G Series Three Screw Pump is a positive displacement rotary pump. Inside the pump casing, as the flanks of teeth of drive screw and idler screws are engaged and the screws are also matched with the three inset holes, several sealed moving chambers are thereby formal in between the pump inlet and outlet end. These closed chambers will take the medium inside to move from the inlet end axially and let flow pressurized progressively, with a continuous, constant, axial, flow pressure liquid.
The 3G Series Three Screw Pump are suitable for pumping various kinds of non-corrosive oil without contents of solid grains and liquids similar to lubricating oils, the viscosity of medium to be conveyed range from 1.2to100°E ( 3.0~760 cst ), liquid with a higher viscosity could also be pumped after heating up ( lowering down the viscosity ).

Application
It applies to deliver clean and non-corrosive medium which has lubricating property at temperature below 150℃ with the viscosity of 5-760cst. The working pressure of pumps are range from 0.6Mpa to 2.5Mpa and flow range from 0.6m3/h to 123m3/h.
They are mainly suited to fuel delivering, hydranlic engineer, shipping engineering, petrochemical and other industry fields.

Feature
1. Medium is delivered in axial direction continuously without agitation and pulsation.
2. Small vibration and low noise
3. High pressure and high efficiency
4. Simple structure easy to set up
5. Small volume and light weight
6. Slight wear and long life of the pump
Structural Specification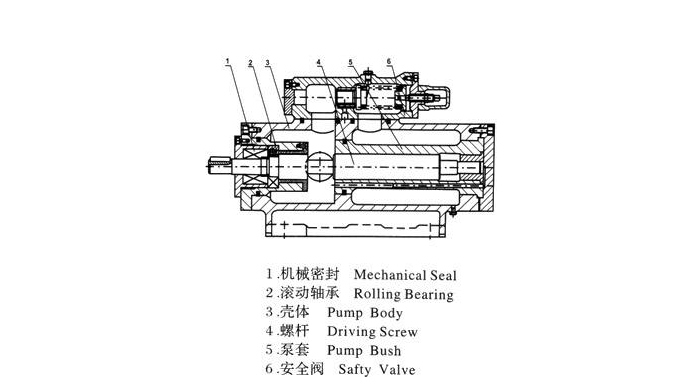 Performance Parameter
Type
Pressure
Capacity
Speed
NPSH
Efficiency
Motor
MPa
m3/h
L/min
r/min
rm
%
Kw
Model
25x4-46
1
0.8
13
1450
4
62
0.75
Y802-4
2.5
0.6
10
60.6
1.5
Y90L-4
1
2
33
2900
4.5
59.4
1.5
Y90S-2
2.5
1.6
26
69
3
Y100L-2
30x4-46
1
1.6
26
1450
4.5
63.5
1.1
Y90S-4
2.5
1.2
20
61
2.2
Y100L1-4
1
3.6
60
2900
5
60
2.2
Y90L-2
2.5
3.2
53
69
4
Y112M-2
36x4-46
1
2.8
46
1450
4.5
66
2.2
Y100L1-4
2.5
2.4
40
66.5
4
Y112M-4
1
6.5
108
2900
5
60.5
4
Y112M-2
2.5
6
100
72
7.5
Y132S2-2
42x4-46
1
4.8
80
1450
5
62
4
Y112M-4
2.5
4.2
70
73
5.5
Y132S1-4
1
10.5
175
2900
5.5
61
5.5
Y132S1-2
2.5
10
166
72
15
Y160M2-2
45x4-46
1
6.3
106
1450
5
70
3
Y100L2-4
2.5
5.9
99
74
7.5
Y132M-4
1
13.5
225
2900
5.5
60
7.5
Y132S2-2
2.5
13
217
75
15
Y160M2-2
The Picture of 3G Series Three Screw Pump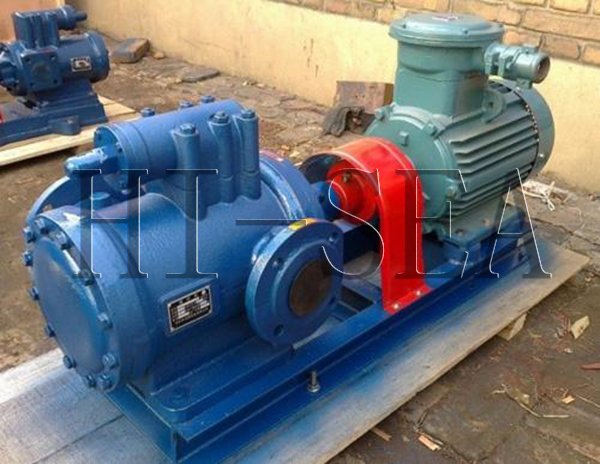 Our Certification

Contact with us now