3 Strand Mooring Rope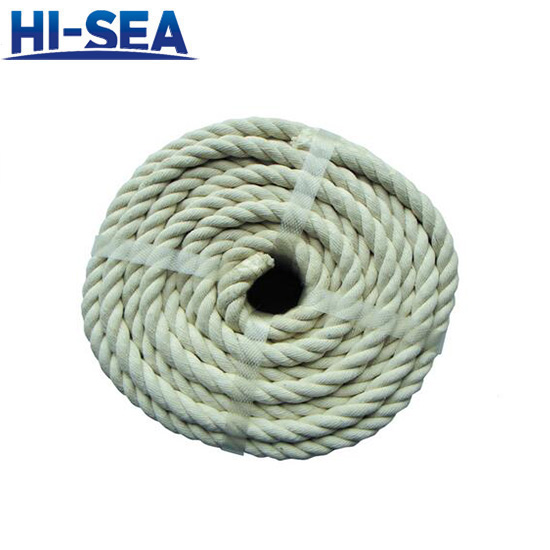 3-Strand Mooring Rope
Features:
1. Material:polypropylene,nylon(polyamide),polyester,UHMWPE,polypropylene/polyester mixed
2. Specification: Φ 4mm-60mm. Roll's length can be 180m, 200m or 220m. Breaking strength is also considered
3. Applications: port operation ships, fishing, coastal stationary and other activities
4. Advantages: smooth and soft, high strength, high wearing resistance and anti-corrosion, easy operation
5. Certifications: ABS, CCS, ISO, NK, BV, LR, RS, etc.
6. Notes: Special specification and marks can be made according to customers requirements
Main Performance
| | | | | | | |
| --- | --- | --- | --- | --- | --- | --- |
| Material | Polyamide multifilament | Polyamide yarn | Polypropyle multifilament | Polypropylene | Polyester | Polypropyle and polyester mixed |
| Spec.Density | 1.14 not floating | 1.14 not floating | 0.91 floating | 0.91 floating | 1.27 not floating | 0.95 floating |
| Melting Point | 215℃ | 215℃ | 165℃ | 165℃ | 260℃ | 165℃/260℃ |
| Abrasion Resistance | Very Good | Very Good | Medium | Medium | Good | Good |
| U.V.resistance | Very Good | Very Good | Medium | Medium | Good | Good |
| Temperature resistance | 120℃ max | 120℃ max | 70℃ max | 70℃ max | 120℃ max | 80℃ max |
| Chemical resistance | Very Good | Very Good | Good | Good | Good | Good |
Parameter Table
Specification
PA multifilament
PA yarn
PP multifilament
Polypropylene
Polyester
PET/PP mixed
Dia.
Cir.
Ktex
KN
Ktex
KN
Ktex
KN
Ktex
KN
Ktex
KN
Ktex
KN
4
1/2
10
3.7
10
2.6
6.3
2.3
6
2.1
12
2.9
7
2.8
6
3/4
22
7.9
22
6
18
6.5
17
5.9
27
5.6
17.5
6.8
8
1
40
13.8
40
10.9
32
11.4
30
10.4
48
10
31
11.9
10
1-1/4
62
21.2
62
15.7
47
16.8
45
15.3
76
15.6
48.5
18.2
12
1-1/2
89
30.1
89
24.1
68
23.9
65
21.7
110
22.3
69.9
25.7
14
1-3/4
121
40
121
33
95
32.9
90
29.9
148
31.2
95.1
34.7
16
2
158
51.9
158
42.5
121
40.7
115
37
195
39.8
124
44.8
18
2-1/4
200
64.3
200
53.9
155
51.9
148
47.2
245
49.8
157
56.1
20
2-1/2
247
79.2
247
66.7
189
62.6
180
56.9
303
62.3
194
68.7
22
2-3/4
299
94
299
80.4
231
75
220
68.2
367
74.7
235
82.1
24
3
355
112
355
96.3
273
87.7
260
79.7
437
89.6
279
96.3
26
3-1/4
417
129
417
111.5
320
101
305
92.2
512
105
328
113
28
3-1/2
484
149
484
127
373
115
355
105
594
120
380
130
30
3-3/4
555
169
555
143
425
132
405
120
682
134
437
148
32
4
632
192
632
161
483
146
460
132
778
154
497
167
36
4-1/2
800
240
800
200
614
182
585
166
982
190
629
210
40
5
987
294
987
241
756
221
720
201
1215
235
776
257
44
5-1/2
190
351
190
289
924
266
880
242
1468
275
939
308
48
6
1420
412
1420
338
1092
308
1040
280
1750
329
1110
364
52
6-1/2
1670
479
1670
393
1281
357
1220
325
2050
384
1320
424
56
7
1930
550
1930
450
1491
408
1420
371
2380
439
1520
489
Mooring rope in factory: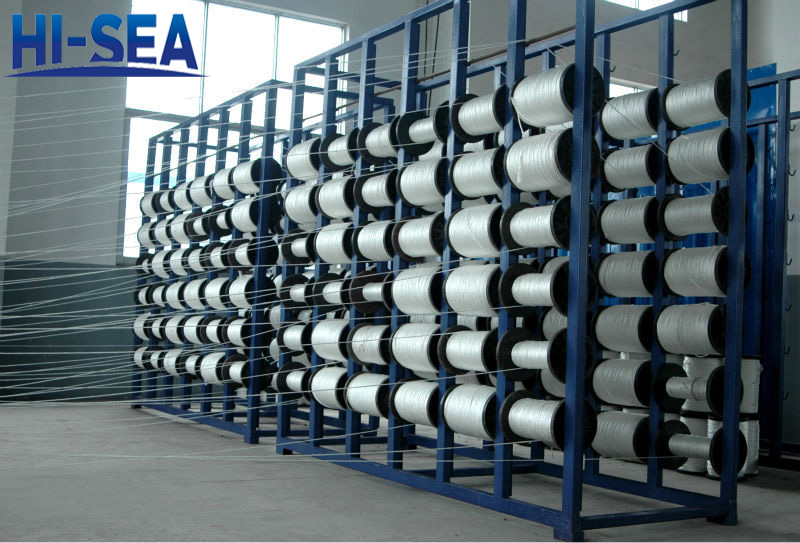 IACS Certificates:

Related strand mooring ropes:
Contact with us now