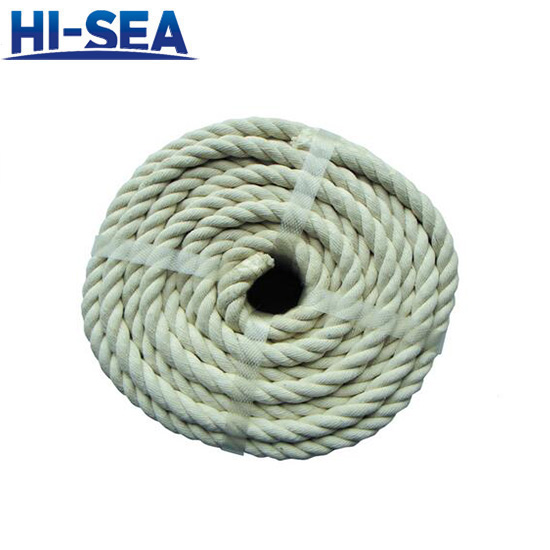 3 Strand Mooring Rope
Application: 3 Stranded rope is the most commonly used the rope, simple and convenient,It's mainly used for all kinds of ship equipment, fishing, port loading and unloading, and electric power construction, oil exploration, sporting goods, national defense scientific research and other fields.Its product applicability is wide and has high strength, low elongation, wear resistance, corrosion resistance, softness is smooth, easy operation, etc.At the same time can produce anti-static special rope, etc.
Features:
1. Type: polyamide staple yarn(thread), polypropylene filament(thread), polypropylene, polyester, polypropylene/polyester blend etc.
2. Features: All products have wide range of application as well as advantages of high strength, low elongation, wearing resistance and anti-corrosion. They are soft and smooth and easy for operation. Meanwhile products can be used to make special anti-static rope.
3. Applications: ships and vessels, fishing, loading and unloading in harbor, power supply construction, petroleum survey, physical exercise wares, national defense scientific and research etc.
4. Packing: Packaged with bags, standard export carton or by customer requirements
5. Our advantages: quality assurance, experienced staffs, professional service, competitive price, etc.
6. Certifications: ABS, CCS, ISO, NK, BV, LR, RS, etc.
7. Notes: Special specification and marks can be made according to customers requirements
8. Main performance:
| | | | | | | |
| --- | --- | --- | --- | --- | --- | --- |
| Material | Polyamide multifilament | Polyamide yarn | Polypropyle multifilament | Polypropylene | Polyester | Polypropyle and polyester mixed |
| Spec.Density | 1.14 not floating | 1.14 not floating | 0.91 floating | 0.91 floating | 1.27 not floating | 0.95 floating |
| Melting Point | 215℃ | 215℃ | 165℃ | 165℃ | 260℃ | 165℃/260℃ |
| Abrasion Resistance | Very Good | Very Good | Medium | Medium | Good | Good |
| U.V.resistance | Very Good | Very Good | Medium | Medium | Good | Good |
| Temperature resistance | 120℃ max | 120℃ max | 70℃ max | 70℃ max | 120℃ max | 80℃ max |
| Chemical resistance | Very Good | Very Good | Good | Good | Good | Good |
9. Parameter table:
Specification
PA multifilament
PA yarn
PP multifilament
Polypropylene
Polyester
PET/PP mixed
Dia.
Cir.
Ktex
KN
Ktex
KN
Ktex
KN
Ktex
KN
Ktex
KN
Ktex
KN
4
1/2
10
3.7
10
2.6
6.3
2.3
6
2.1
12
2.9
7
2.8
6
3/4
22
7.9
22
6
18
6.5
17
5.9
27
5.6
17.5
6.8
8
1
40
13.8
40
10.9
32
11.4
30
10.4
48
10
31
11.9
10
1-1/4
62
21.2
62
15.7
47
16.8
45
15.3
76
15.6
48.5
18.2
12
1-1/2
89
30.1
89
24.1
68
23.9
65
21.7
110
22.3
69.9
25.7
14
1-3/4
121
40
121
33
95
32.9
90
29.9
148
31.2
95.1
34.7
16
2
158
51.9
158
42.5
121
40.7
115
37
195
39.8
124
44.8
18
2-1/4
200
64.3
200
53.9
155
51.9
148
47.2
245
49.8
157
56.1
20
2-1/2
247
79.2
247
66.7
189
62.6
180
56.9
303
62.3
194
68.7
22
2-3/4
299
94
299
80.4
231
75
220
68.2
367
74.7
235
82.1
24
3
355
112
355
96.3
273
87.7
260
79.7
437
89.6
279
96.3
26
3-1/4
417
129
417
111.5
320
101
305
92.2
512
105
328
113
28
3-1/2
484
149
484
127
373
115
355
105
594
120
380
130
30
3-3/4
555
169
555
143
425
132
405
120
682
134
437
148
32
4
632
192
632
161
483
146
460
132
778
154
497
167
36
4-1/2
800
240
800
200
614
182
585
166
982
190
629
210
40
5
987
294
987
241
756
221
720
201
1215
235
776
257
44
5-1/2
190
351
190
289
924
266
880
242
1468
275
939
308
48
6
1420
412
1420
338
1092
308
1040
280
1750
329
1110
364
52
6-1/2
1670
479
1670
393
1281
357
1220
325
2050
384
1320
424
56
7
1930
550
1930
450
1491
408
1420
371
2380
439
1520
489
Mooring rope in factory: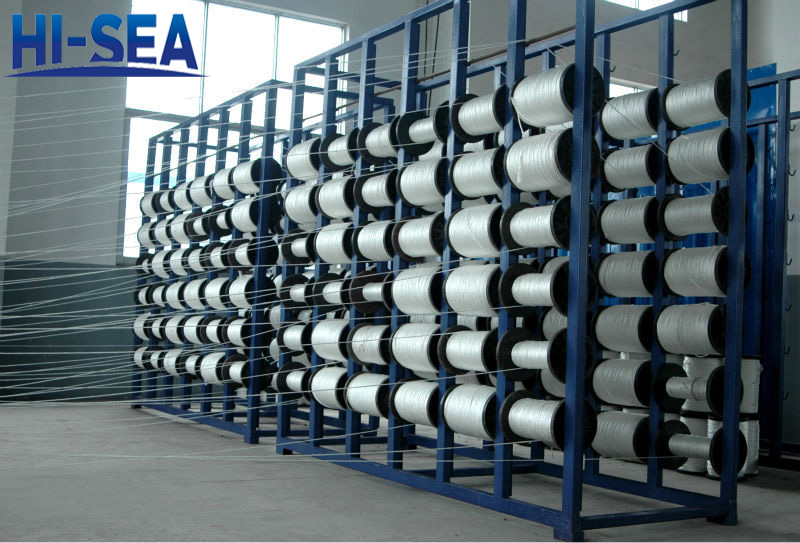 IACS Certificates:

Contact with us now