200T Marine Ship Shark Jaw And Towing Pin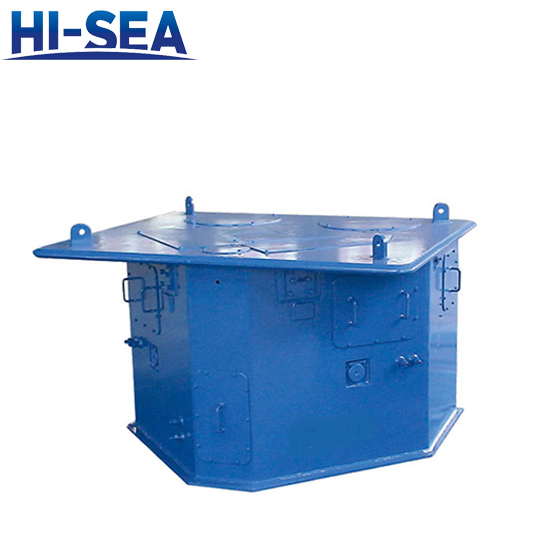 200T Marine Ship Shark Jaw And Towing Pin
Application: The shark jaws can be used on tug, anchor-handling and supply vessels. Thus, its three main functions include towing, anchor handling and supplying. When the shark jaw works, it must ensure the safety of the load such as the chain or the anchor and function efficiently in a fast speed for drilling platform, the tug, anchor-handling and supply vessels. The shark jaw device consists of shark jaws, towing pins, stern roll, hydraulic pump unit and electric control and other units.
Features:
Working pressure: 20Mpa
Capacity: 200 Ton
Max. rope size: 50 to 75 mm dia.
Max. chain size: 28 to 75 mm dia.
Height of life pin: 350 mm Above deck
Height of towing pin: 600 mm Above deck
Control: Local & wheelhouse remote control panel
Applicable to the tug, anchor handling and supply vessels or other types of ships;
Shark jaws with towing pins;
Electric-driven or Hydraulic-driven;
Suitable for anchor chains and wire ropes;
Remote-controlled operations;
Emergency release system with push of a button
Replaceable jaw inserts for different chain sizes
Other accessories: hydraulic pump station, electrical control panel)
Technical Parameters
1. Capacity: 80~700 tonnes
2. Material: Steel
3. Surface: Smooched with no burs or sharp edges;
4. Painting: as you require
5. Certificate: CCS, ABS,BV, GL, DNV,LR,RINA etc.
6. Customized size as you require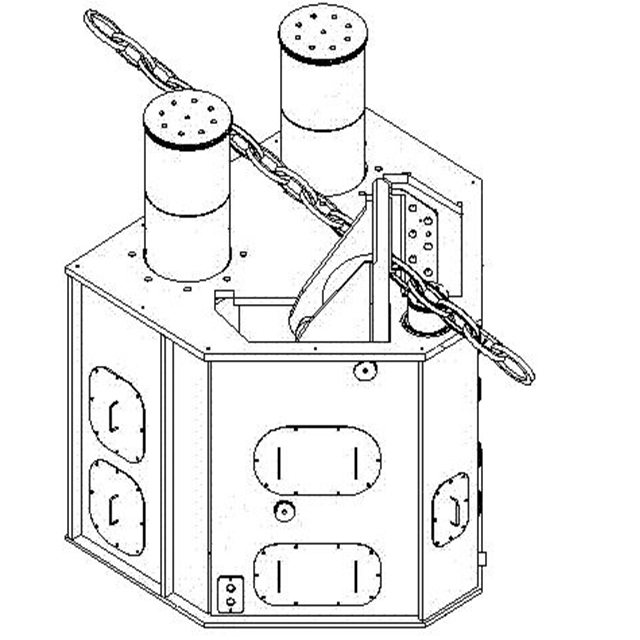 Basic Parameters for Your Reference:
| | | | | |
| --- | --- | --- | --- | --- |
| Shark Jaw Model | Towing Pin Model | Bollard Pull(ton) | Holding Capacity(ton) | Power Required(kw) |
| SJ-100 | TP-100 | 40 | 100 | 15 |
| SJ-200 | TP-200 | 60 | 200 | 22 |
| SJ-300 | TP-300 | 85 | 300 | 22 |
| SJ-400 | TP-400 | 120 | 400 | 30 |
| SJ-500 | TP-500 | 150 | 500 | 30 |
| SJ-700 | TP-700 | 200 | 700 | 37 |
IACS Certificates:

Contact with us now