16 Strand Mooring Rope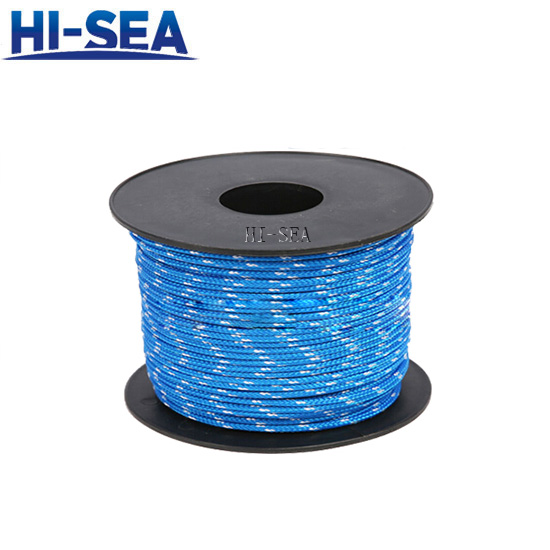 16-Strand Mooring Rope
Features:
1. Material:nylon, nylon multifilament, polyester, polypropylene filament, also can be made of two kinds of chemical fiber materials at the same time.
2. Specification: Φ 28mm-146mm. Roll's length can be 180m, 200m or 220m. Breaking strength is also considered
3. Applications: matching large ships, ocean vessels, many common mooring activities, offshore jobs
4. Advantages:high strength and corrosion resistance, besides long durable maintenance period
5. Certifications: ABS, CCS, ISO, NK, BV, LR, RS, etc.
6. Notes: Special specification and marks can be made according to customers requirements
Main performance:
| | | | | |
| --- | --- | --- | --- | --- |
| Material | Polyamide multifilament | Polyamide yarn | Polypropyle multifilament | Polyester |
| Spec.Density | 1.14 not floating | 1.14 not floating | 0.91 floating | 1.27 not floating |
| Melting Point | 215℃ | 215℃ | 165℃ | 260℃ |
| Abrasion Resistance | Very Good | Very Good | Medium | Good |
| U.V.resistance | Very Good | Very Good | Medium | Good |
| Temperature resistance | 120℃ max | 120℃ max | 70℃ max | 120℃ max |
| Chemical resistance | Very Good | Very Good | Good | Good |
9. Parameter table:
Specification
PA multifilament
PA yarn
PP multifilament
Polyester
Dia.
Cir.
Ktex
KN
Ktex
KN
Ktex
KN
Ktex
KN
20
2-1/2
247
87
247
73
189
69
303
76
24
3
355
123
355
106
273
96
473
108
28
3-1/2
484
164
484
140
373
127
590
143
32
4
632
211
632
177
483
160
795
184
36
4-1/2
800
264
800
220
614
201
1000
231
40
5
987
323
987
265
756
243
1227
283
44
5-1/2
1190
386
1190
318
924
292
1477
339
48
6
1420
453
1420
372
1092
339
1750
400
52
6-1/2
1670
527
1670
432
1281
393
2020
466
56
7
1930
605
1930
495
1491
449
2386
538
60
7-1/2
2220
690
2220
564
1712
513
2730
614
64
8
2530
780
2530
637
1943
581
3090
694
72
9
3200
976
3200
795
2457
729
3910
868
80
10
3950
1188
3950
972
3045
897
4820
1059
Mooring rope in factory: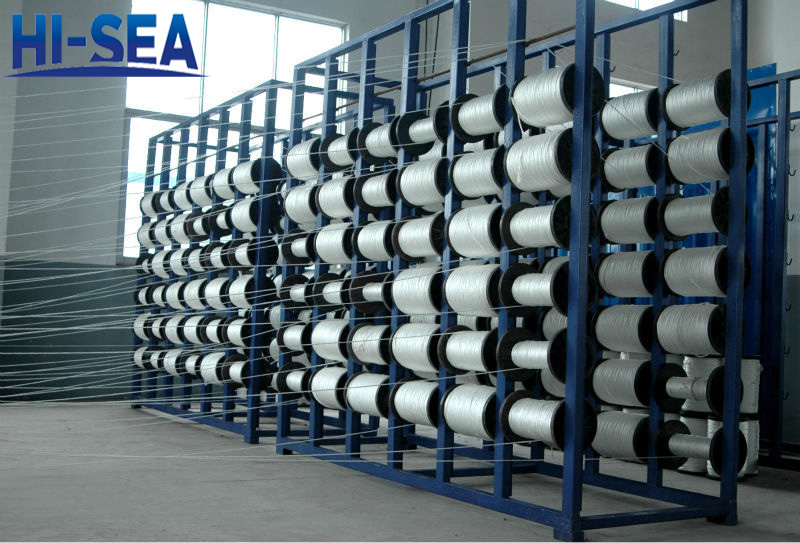 IACS Certificates:

Contact with us now