MARINE & OFFSHORE EQUIPMENT
INDUSTRY EQUIPMENT
STOCK LIST
0.5MPa Level Gauge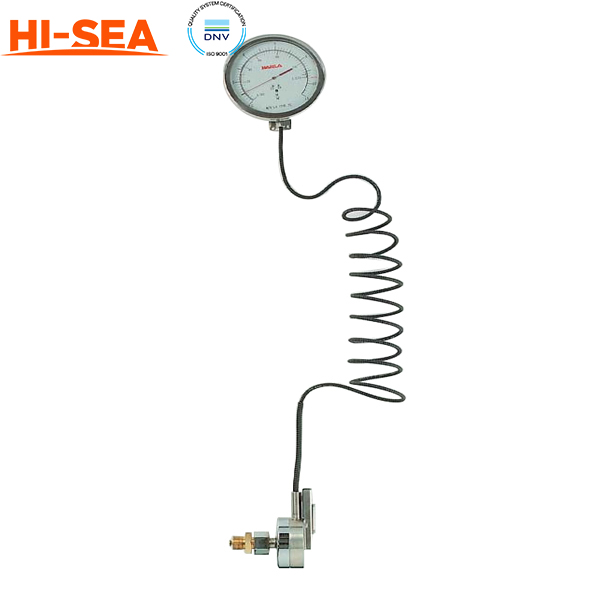 0.5MPa Level Gauge
Introduction:
A 0.5MPa level gauge is a measurement device used to determine the level of a fluid or material inside a tank or vessel. The "0.5MPa" refers to the maximum pressure capacity of the gauge, indicating that it can handle pressures up to 0.5 megapascals (MPa).
Level gauges are essential in various industries, including chemical processing, oil and gas, water treatment, and manufacturing. They provide operators and control systems with real-time information about the fluid level, allowing for accurate monitoring and control of processes.
The 0.5MPa level gauge typically consists of a transparent or translucent tube mounted vertically on the side of a tank or vessel. The tube is filled with the same fluid as the one inside the tank, creating a column that reflects the level of the fluid. The gauge may have markings or a scale on the tube to indicate the precise level measurement.
Main Technical Specification:
| | |
| --- | --- |
| Accuracy | ±2.5% |
| Applicable medium | Freshwater、Oil、Diesel、Fuel |
| Work Temperature | -20~80℃ |
| Installation | Top mount Side mount |
| Material | Stainless Steel SUS304 |
| Measuring range | 500~10000mm |
| Working pressure | 0.5~10MPa) |
| Capillary specification | Φ6.5/3m~15m |
Drawing: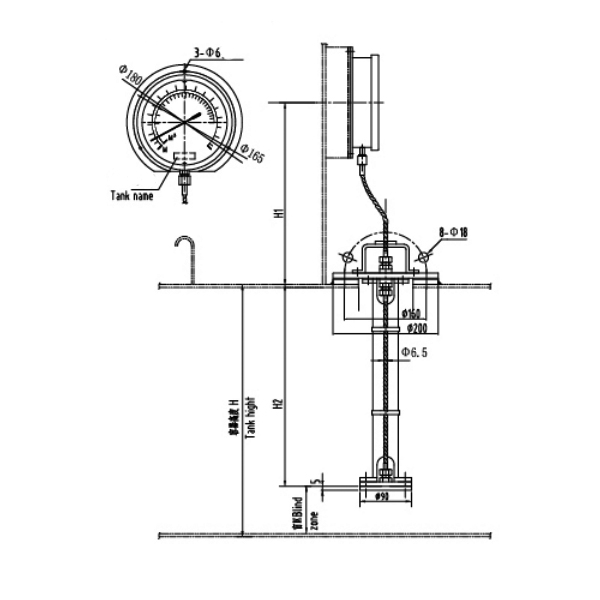 Related products for "0.5MPa Level Gauge"
Contact with us now