MARINE & OFFSHORE EQUIPMENT
INDUSTRY EQUIPMENT
STOCK LIST
CBZ-50A Marine Fan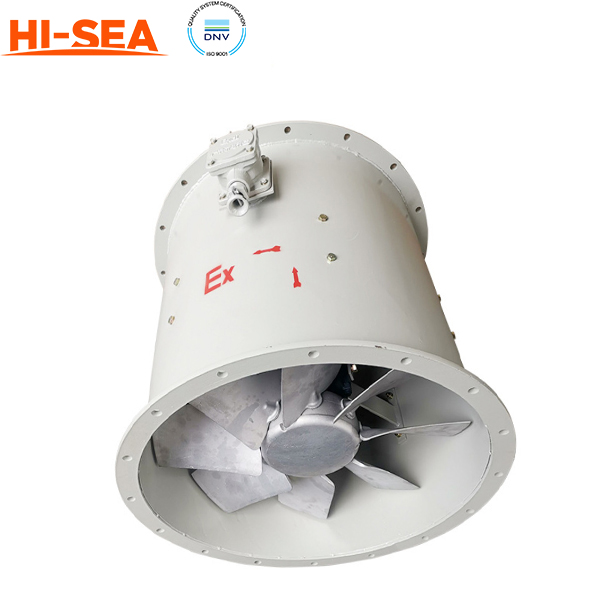 CBZ-50A Marine Fan
Introduction:
The CBZ-50A Marine Fan is a type of centrifugal fan that is designed specifically for use in marine environments. It is used to circulate air within the enclosed spaces on board ships and other marine vessels, such as engine rooms, cargo holds, and living quarters.
The CBZ-50A Marine Fan is constructed with a corrosion-resistant aluminum alloy housing and impeller, which makes it highly resistant to the harsh marine environment. It has a compact design, which allows for easy installation in tight spaces.
This marine fan is powered by a three-phase asynchronous motor that is designed to operate in the demanding conditions of the marine environment. The motor is fitted with thermal protection to prevent overheating, and it is rated for continuous duty.
The CBZ-50A Marine Fan is available in a range of sizes and configurations to meet the specific needs of different marine applications. It is also available with various accessories, such as silencers and duct connectors, to further enhance its performance.
Overall, the CBZ-50A Marine Fan is a reliable and efficient solution for marine ventilation needs, and is widely used in the marine industry.
Features:
1. Corrosion-resistant materials: The fan is made from materials that are resistant to corrosion, which is important in a marine environment where saltwater can quickly cause damage to equipment.
2. Waterproof design: The fan is designed to be waterproof, with a sealed motor and housing that can withstand exposure to water.
3. High efficiency: The fan has a high-efficiency motor and aerodynamic blades that can move a large amount of air with minimal power consumption.
4. Low noise: The fan is designed to operate quietly, which is important on a boat where excessive noise can be a nuisance.
5. Easy installation: The fan is designed to be easy to install, with mounting brackets included and a simple wiring process.
Overall, the CBZ-50A Marine Fan is a reliable and efficient choice for marine ventilation needs.
Main Property Parameters and Dimensions:
Type

Flow rate m³/h

Total pressure

Pa

Static pressure

Pa

Speed r/min

Motor

Dimensions

Weight

≈㎏

Freq

Hz

Power

Kw

Type

D

D₁

D₂

D₃

H₁

H₂

H₃

L

T

n*d

Ⅰ

Ⅱ

CBZ-50B

6000

210

170

1460

50

1.1

YB90S-4H

Ø500

Ø560

Ø595

Ø900

280

515

720

550

10

12*15

99

91

7200

300

240

1750

60

1.5

YB90L-4H
Outline Drawing: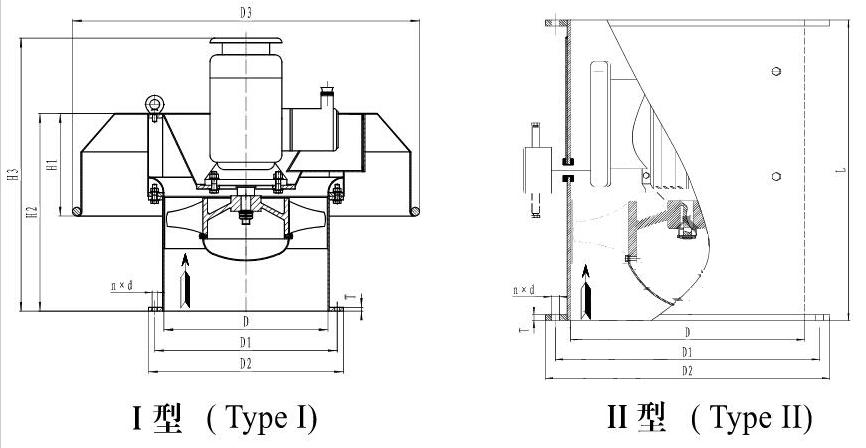 Product Showing: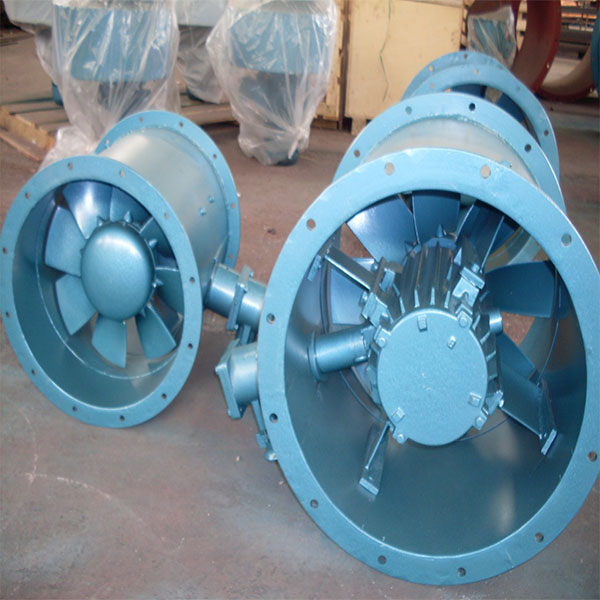 Related products for "CBZ-50A Marine Fan"
Contact with us now