MARINE & OFFSHORE EQUIPMENT
INDUSTRY EQUIPMENT
STOCK LIST
CBZ-100B Marine Fan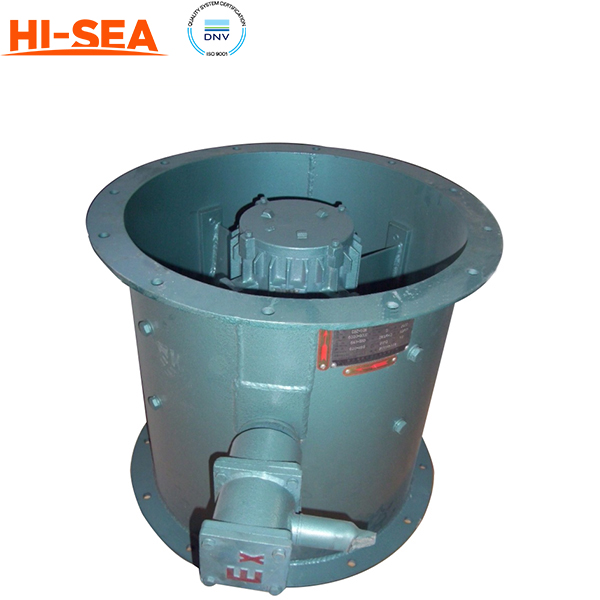 CBZ-100B Marine Fan
Introduction:
The CBZ-100B Marine Fan is a type of axial flow fan commonly used on marine vessels to provide ventilation and cooling. It is designed to operate in harsh marine environments and is constructed using high-quality materials to resist corrosion and withstand exposure to saltwater and other harsh conditions.
The CBZ-100B Marine Fan features a compact and lightweight design, making it easy to install in tight spaces on board ships and boats. It is powered by a high-performance motor that delivers reliable and efficient performance, even under demanding operating conditions.
This marine fan is equipped with a range of safety features, including thermal overload protection and automatic shutdown in the event of an electrical fault or power failure. It is also designed to be easy to maintain, with removable impellers and easy access to the motor and other components.
Overall, the CBZ-100B Marine Fan is a reliable and durable ventilation solution for marine vessels, providing efficient and effective cooling and air circulation in even the harshest of conditions.
Feature:
1. High-performance motor: The CBZ-100B is equipped with a powerful motor that delivers high airflow rates and is capable of running continuously for extended periods.
2. Corrosion-resistant construction: The fan's housing and impeller are made from high-quality materials that are resistant to corrosion, rust, and other forms of environmental degradation commonly found in marine environments.
3. Energy-efficient design: The CBZ-100B is designed to minimize power consumption while delivering optimal performance, making it an energy-efficient solution for marine ventilation needs.
4. Easy installation: The fan is designed for easy installation and can be easily mounted in a variety of positions to suit the specific requirements of your marine application.
5. Low noise operation: The CBZ-100B features a quiet operation that minimizes noise and vibration, ensuring that it does not disrupt the peace and quiet of your marine environment.
6. Reliable performance: The CBZ-100B is a durable and reliable fan that is built to withstand the harsh marine environment, providing reliable ventilation even under the most challenging conditions.
Overall, the CBZ-100B Marine Fan is a high-quality marine ventilation fan that provides reliable, efficient, and quiet performance in a durable and corrosion-resistant package.
Main Property Parameters and Dimension:
Type

Flow rate m³/h

Total pressure

Pa

Static pressure

Pa

Speed r/min

Motor

Dimensions

Weight

≈㎏

Freq

Hz

Power

Kw

Type

D

D₁

D₂

D₃

H₁

H₂

H₃

L

T

n*d

Ⅰ

Ⅱ

CBZ-100B

36000

840

745

1460

50

15

YB160L-4H

Ø1000

Ø1070

Ø1110

Ø1800

480

805

1180

900

12

20*19

365

345

39000

795

695

43000

1205

1070

1750

60

30

YB200L-4H

1235

470

450

46000

1140

1000
Outline Drawing: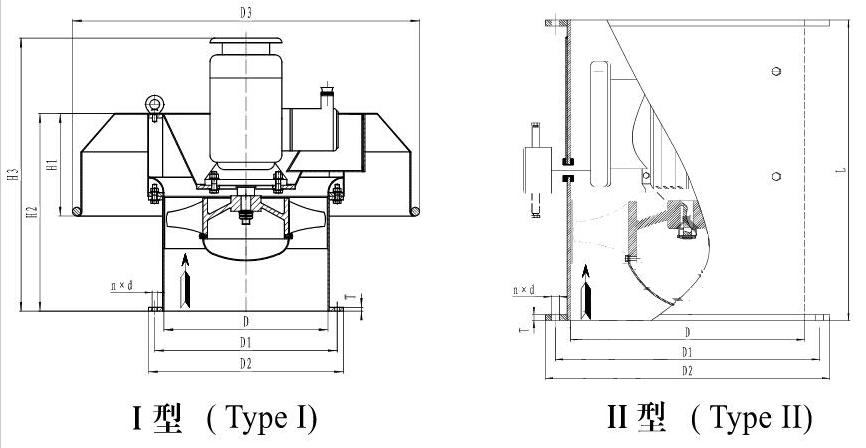 Product Showing: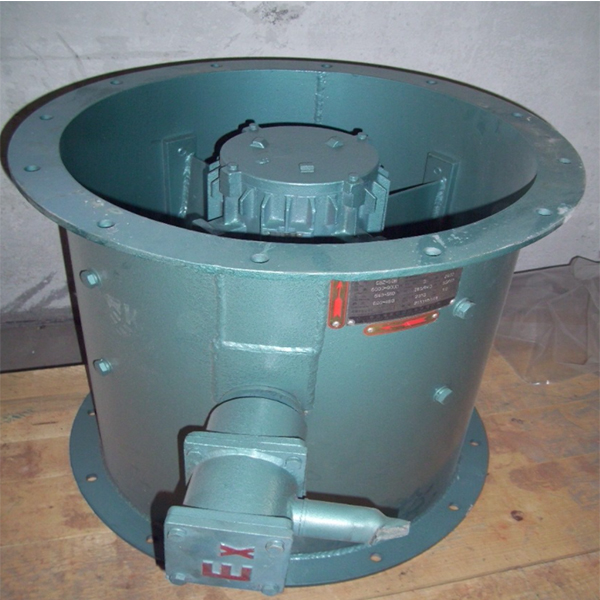 Our Advantages:
Domestic and foreign certificates provides quality assurance.
Cooperated factory, the same quality product, the best price.
Timely Delivery with the support of 2000 square meters warehouse.
Support various product customization.
Over 15 Professional Staff in Trading Team, Let you enjoy worry-free and effective communication.
Related products for "CBZ-100B Marine Fan"
Contact with us now