MARINE & OFFSHORE EQUIPMENT
INDUSTRY EQUIPMENT
STOCK LIST
CBZ-35A Marine Fan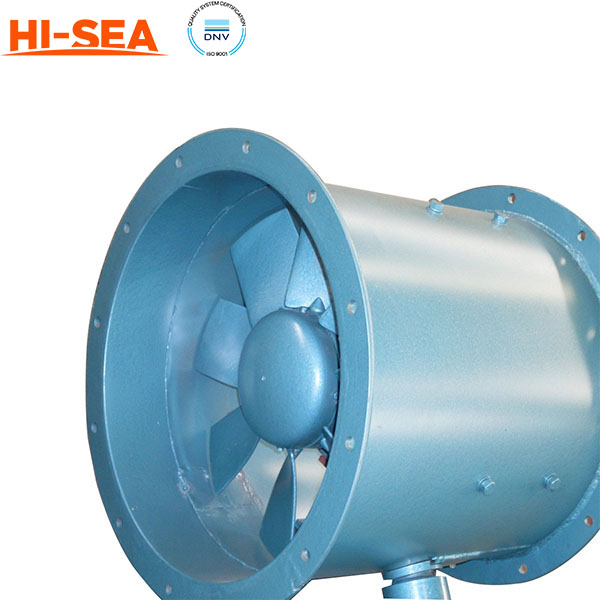 CBZ-35A Marine Fan
Introduction:
CBZ-35A Marine Fan is a type of fan commonly used in marine applications, particularly on ships and boats. It is designed to provide ventilation and cooling in areas such as engine rooms, cargo holds, and other enclosed spaces on board. The CBZ-35A Marine Fan is made of durable materials and is specifically designed to withstand the harsh marine environment, including exposure to saltwater, humidity, and extreme temperatures. It has a compact size and low noise level, making it suitable for use in tight spaces and areas where noise pollution is a concern. Additionally, the CBZ-35A Marine Fan is energy-efficient and easy to maintain, making it a popular choice for marine engineers and boat builders.
Applications:
CBZ-35A is a type of marine fan commonly used in ships and other marine vessels. Its main application is for ventilation and air circulation in enclosed spaces such as engine rooms, cargo holds, and living quarters.
CBZ-35A marine fan is designed to operate in harsh marine environments and is capable of handling corrosive and humid air. It has a high efficiency, low noise level, and can operate at variable speeds to meet different ventilation requirements. It is also designed to be compact and easy to install in confined spaces.
Overall, the CBZ-35A marine fan is an important component for maintaining a safe and comfortable environment in marine vessels. It helps to prevent the buildup of harmful gases and pollutants, regulate temperature and humidity levels, and provide fresh air to occupants.
Main Property Parameters and Dimensions:
Type

Flow rate m³/h

Total pressure

Pa

Static pressure

Pa

Speed r/min

Motor

Dimensions

Weight

≈㎏

Freq

Hz

Power

Kw

Type

D

D₁

D₂

D₃

H₁

H₂

H₃

L

T

n*d

Ⅰ

Ⅱ

CBZ-35A

3000

360

320

2920

50

1.1

YB802-2

Ø350

Ø395

Ø425

Ø700

220

445

660

450

10

8*12

92

86

4500

240

140

3600

520

460

3500

60

1.5

YB90S-2H

5400

340

200
Outline Drawing: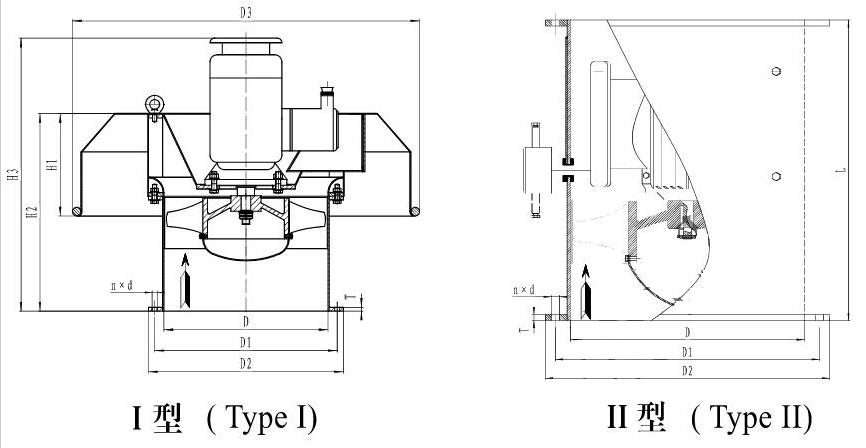 Product Showing: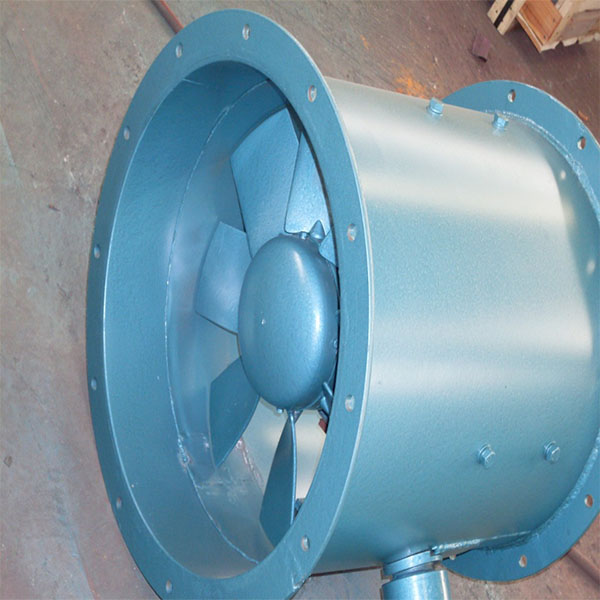 Related products for "CBZ-35A Marine Fan"
Contact with us now