MARINE & OFFSHORE EQUIPMENT
INDUSTRY EQUIPMENT
STOCK LIST
CBZ-140A Marine Fan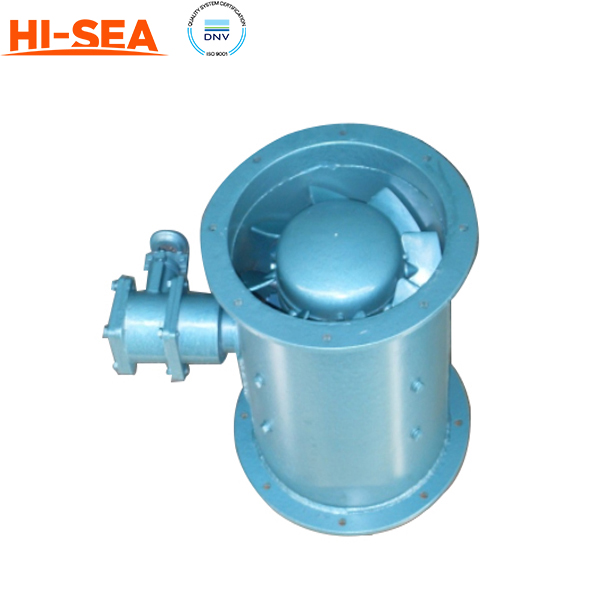 CBZ-140A Marine Fan
Intrtoduction:
The CBZ-140A Marine Fan is a type of ventilation fan commonly used in marine environments such as ships, boats, and offshore structures. It is designed to provide a steady flow of air to maintain air quality and control humidity levels in enclosed spaces.
The CBZ-140A Marine Fan is typically made of high-quality materials that can withstand the harsh marine environment, such as stainless steel, aluminum, or marine-grade plastic. It is also designed to be corrosion-resistant and waterproof to ensure durability and longevity.
The fan is typically installed in a duct system, which allows it to draw in fresh air from outside and distribute it throughout the enclosed space. It can also be used to exhaust stale or contaminated air from the area.
The CBZ-140A Marine Fan is generally available in different sizes and configurations to meet specific requirements and applications. It may also come with various features such as speed control, temperature sensors, and automatic shut-off to enhance performance and energy efficiency.
Feature:
1. High-Quality Construction: The CBZ-140A Marine Fan is constructed using high-quality materials, such as ABS plastic and aluminum, to ensure durability and resistance to corrosion and rust.
2. Powerful Motor: The fan is equipped with a powerful motor that provides high airflow and ensures efficient ventilation in marine environments.
3. Adjustable Speed: The fan has an adjustable speed control that allows you to set the airflow according to your requirements. This feature is particularly useful when you need to balance ventilation with energy consumption.
4. Quiet Operation: The CBZ-140A Marine Fan operates quietly, which makes it suitable for use in cabins, bedrooms, and other areas where noise can be a disturbance.
5. Easy Installation: The fan is easy to install, and it comes with mounting brackets that allow you to mount it on any surface.
6. Energy Efficient: The CBZ-140A Marine Fan is energy efficient, which means that it consumes less power and helps you save on energy costs.
Overall, the CBZ-140A Marine Fan is an excellent choice for marine ventilation applications, thanks to its high-quality construction, powerful motor, adjustable speed, quiet operation, and energy efficiency.
Main Property Parameters and Dimensions:
Type

Flow rate m³/h

Total pressure

Pa

Static pressure

Pa

Speed r/min

Motor

Dimensions

Weight

≈㎏

Freq

Hz

Power

Kw

Type

D

D₁

D₂

D₃

H₁

H₂

H₃

L

T

n*d

Ⅰ

Ⅱ

CBZ-140A

72000

660

560

970

50

22

YB200L₂-6H

Ø1400

Ø1480

Ø1530

Ø2450

750

1125

1460

1000

20

20*24

950

900

84000

600

460

96000

500

320

86000

940

800

1160

60

37

YB250M-6H

1525

1068

1018

10000

860

660

115000

720

460
Outline Drawing: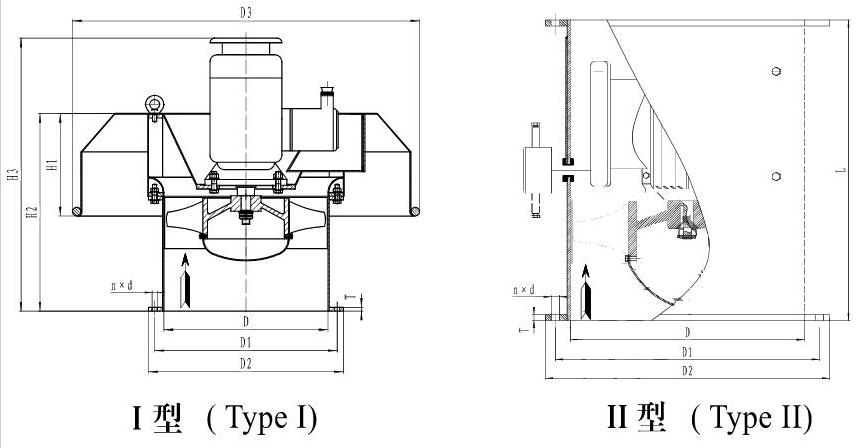 Product Showing: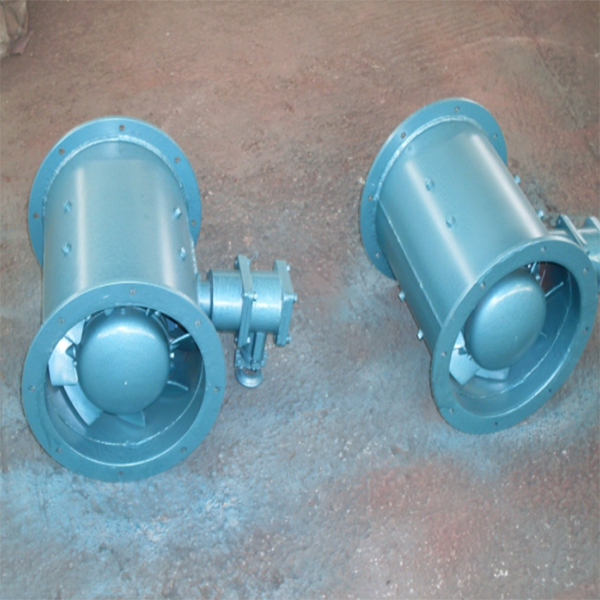 Related products for "CBZ-140A Marine Fan"
Contact with us now