MARINE & OFFSHORE EQUIPMENT
INDUSTRY EQUIPMENT
STOCK LIST
CBZ-45C Marine Fan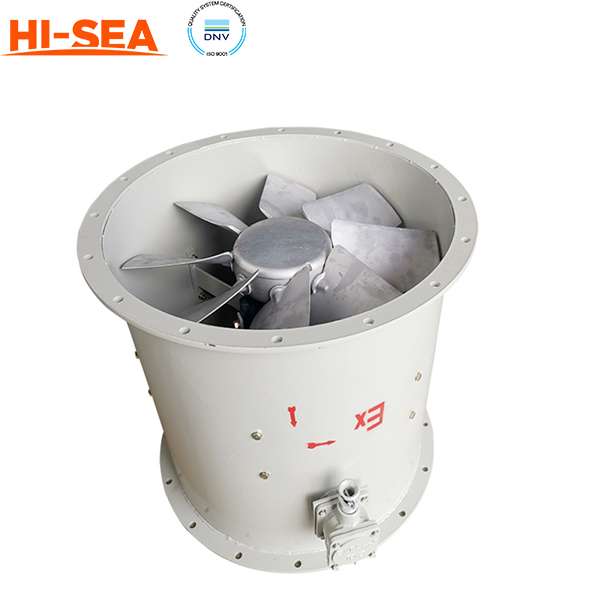 CBZ-45C Marine Fan
Introduction:
There are five structural types: type Ⅰ(deck type), type Ⅱ(tube type), type Ⅲ(separate cabins type), type Ⅳ(olive type) and type Ⅴ(wind upward type). The construction is non-sparking.
Type Ⅰ explosion-proof fan has an explosion-proof motor installed on the top of the frame and a wire mesh guard with 2 inch, made of stainless steel, surrounding the frame. The fan is vertically fixed on the deck. It can be delivered for air supply or air extraction.
Type Ⅱ explosion-proof fan has no hood, built-in type anti-corrosive motor id mounted on the casting by vane. It can be installed vertically or horizontally, and also be installed on the deck. It can be delivered for air supply or air extraction.
According to the customer's special requirement, the fan can be made into Ⅲ, Ⅳ,Ⅴ type structure, the fan and the motor with a driving device, a stuffing box and flexible coupling. It is used primarily for exhaust of dangerous compartment, the ventilator fan can also be type Ⅳ and Ⅴ, in which the air not pass the motor thus ensuring the vessel safety.
The explosion-proof ventilator is manufactured in the structure under which the impeller turns clockwise view from the motor side impeller can be reversible.

Characteristics:
Explosion-proof, safe and reliable in operation.
Well anti-corrosive.
Strongly capable of resisting vacillation, vibration and shocking.
Main Property Parameters and Dimensions:
Type

Flow rate m³/h

Total pressure

Pa

Static pressure

Pa

Speed r/min

Motor

Dimensions

Weight

≈㎏

Freq

Hz

Power

Kw

Type

D

D₁

D₂

D₃

H₁

H₂

H₃

L

T

n*d

Ⅰ

Ⅱ

CBZ-45C

6500

600

540

2920

50

3

YB100L-2H

Ø450

Ø510

Ø547

Ø850

265

500

750

550

10

12*15

106

90

8400

510

380

7200

850

700

3500

60

4

YB112M-2H

800

10000

700

530
Outline Drawing: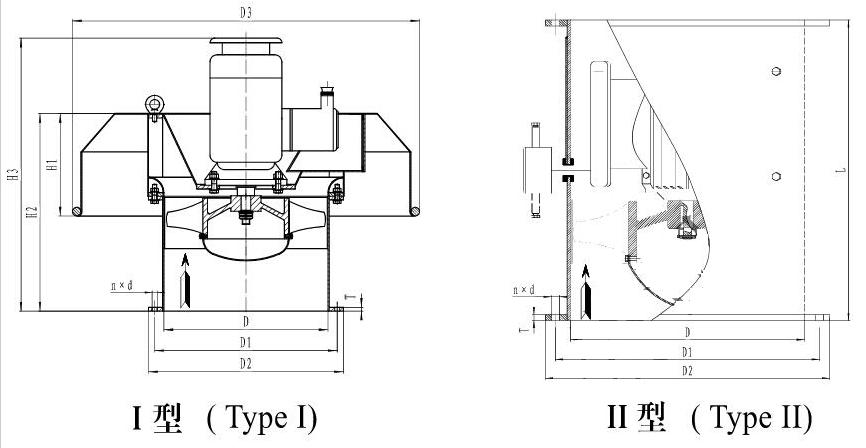 Product Showing: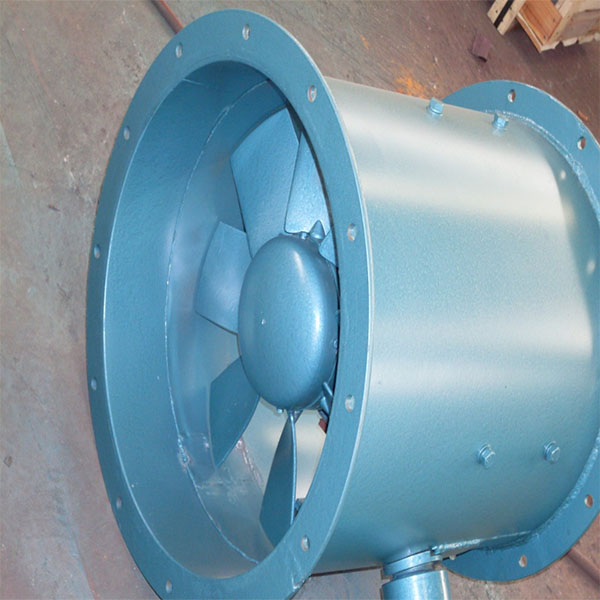 Related products for "CBZ-45C Marine Fan"
Contact with us now