MARINE & OFFSHORE EQUIPMENT
INDUSTRY EQUIPMENT
STOCK LIST
CBZ-45B Marine Fan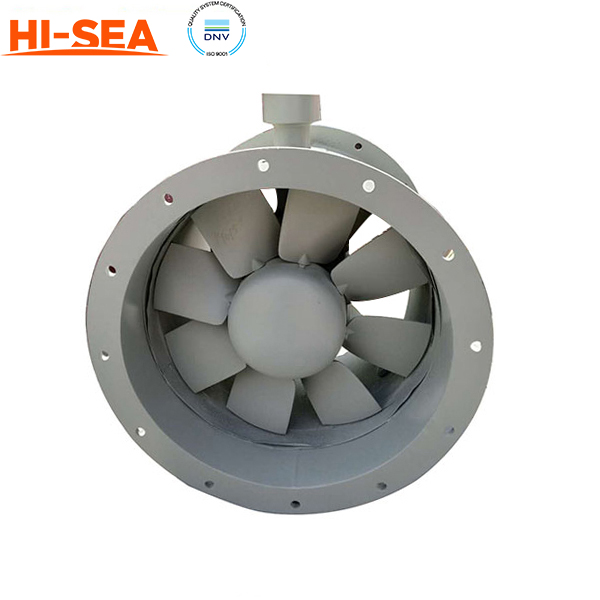 CBZ-45B Marine Fan
Introduction:
The CBZ-45B Marine Fan is a type of axial flow fan designed for use in marine applications. It is typically used for ventilation and cooling purposes on ships, boats, and other marine vessels. The fan features a compact design, high efficiency, and low noise levels, making it well-suited for use in tight spaces and enclosed areas.
The CBZ-45B Marine Fan is typically made from high-quality materials such as stainless steel or marine-grade aluminum to ensure durability and resistance to corrosion. It is also designed to be easy to install and maintain, with features such as removable impeller blades and easily accessible bearings.
Some of the key specifications of the CBZ-45B Marine Fan may include a maximum air flow rate of several thousand cubic meters per hour, a maximum static pressure of several hundred pascals, and a power rating of several kilowatts. The specific specifications of the fan may vary depending on the manufacturer and the intended application.
Advantages:
The CBZ-45B Marine Fan is a type of axial flow fan that is designed specifically for marine applications. Some advantages of this fan include:
1. High Efficiency: The CBZ-45B Marine Fan is designed to deliver high air volume and pressure with minimal energy consumption. This makes it a highly efficient option for ventilation in marine environments.
2. Corrosion-resistant: The fan is constructed from materials that are highly resistant to corrosion, such as stainless steel, which makes it ideal for use in harsh marine environments.
3. Low Noise: The fan operates quietly, which makes it suitable for use in spaces where noise levels need to be kept to a minimum, such as cabins or control rooms.
4. Easy to Install: The CBZ-45B Marine Fan is designed to be easy to install and maintain, which makes it a cost-effective option for marine ventilation.
5. Reliable: The fan is designed to be durable and reliable, which means it can withstand the harsh conditions of a marine environment and continue to operate effectively for an extended period.
Main Property Parameters and Dimensions:
Type

Flow rate m³/h

Total pressure

Pa

Static pressure

Pa

Speed r/min

Motor

Dimensions

Weight

≈㎏

Freq

Hz

Power

Kw

Type

D

D₁

D₂

D₃

H₁

H₂

H₃

L

T

n*d

Ⅰ

Ⅱ

CBZ-45B

4300

500

460

2920

50

2.2

YB90L-2H

Ø450

Ø510

Ø547

Ø850

265

500

730

550

10

12*15

102

87

6500

400

350

5200

720

650

3500

60

3

YB100L-2H

750

7200

570

490
Outline Drawing: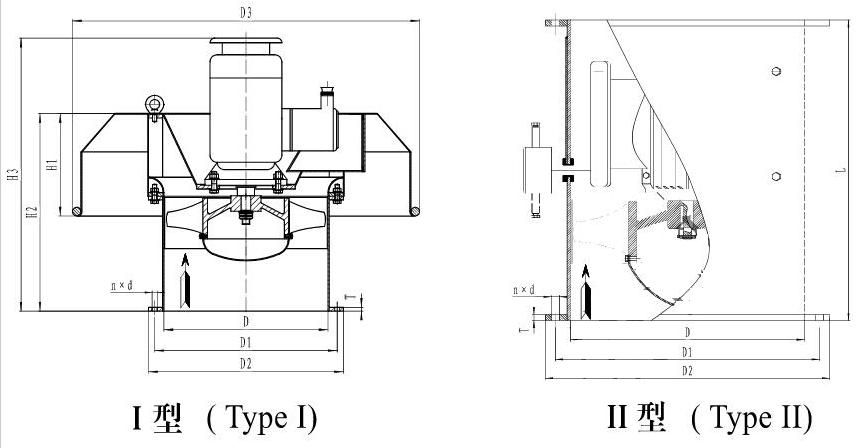 Product Showing:
Why Choose Us?
High quality design team to provide professional basic design.
The enterprise has strong financial strength.
sincere negotiation leads to cooperation.
professional supervision team to ensure product quality.
perfect system to provide global translation services.
Please contact us and get detailed technical parameters and drawings.
We could design and produce the marine fan, industrial fan, and other ventilation equipment according to your detailed requirement.
Related products for "CBZ-45B Marine Fan"
Contact with us now