MARINE & OFFSHORE EQUIPMENT
INDUSTRY EQUIPMENT
STOCK LIST
JCZ-45A Marine Fan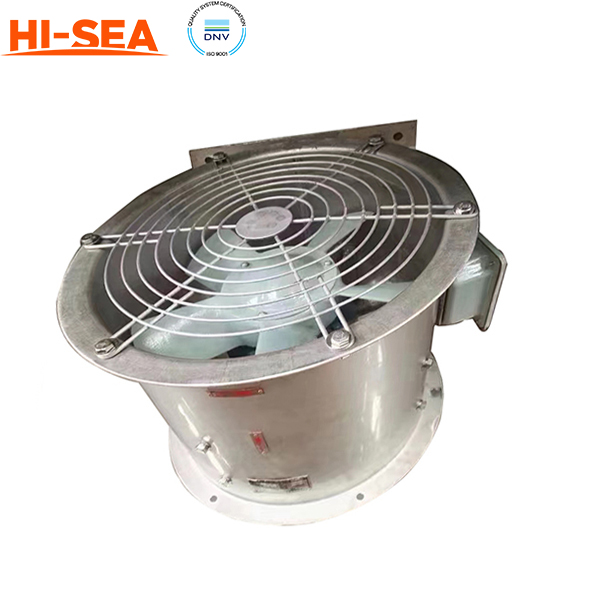 JCZ-45A Marine Fan
Introduction:
The JCZ-45A Marine Fan is a type of centrifugal fan that is specifically designed for use in marine applications. These fans are commonly used on board ships and other vessels to provide ventilation and cooling for various parts of the ship, including the engine room, accommodation areas, and cargo holds.
The JCZ-45A Marine Fan is built to withstand the harsh marine environment, with features such as a corrosion-resistant casing and impeller, as well as a watertight design. The fan is also designed to operate quietly, with minimal vibration, to ensure that it does not interfere with other ship operations or disturb the crew.
The fan is driven by an electric motor, and its performance is determined by factors such as the motor power, fan size, and the volume of air that needs to be moved. The JCZ-45A Marine Fan is typically used in conjunction with other ventilation systems, such as ducting and dampers, to provide a comprehensive ventilation solution for the ship.
Overall, the JCZ-45A Marine Fan is a reliable and durable ventilation solution that is well-suited for use in marine environments.
Feature:
The JCZ-45A Marine Fan is a centrifugal fan designed for use in marine environments. Some of its features include:
1. Corrosion-resistant construction: The fan is made of high-quality marine-grade aluminum alloy or stainless steel, which makes it resistant to corrosion and suitable for use in harsh marine environments.
2. High efficiency: The fan's impeller and housing are designed to maximize airflow while minimizing energy consumption, making it a highly efficient option for ventilating marine spaces.
3. Low noise and vibration: The fan's balanced impeller and vibration-damping mounting system reduce noise and vibration levels, making it a quieter and more comfortable option for crew and passengers.
4. Easy maintenance: The fan's simple design and easily accessible components make maintenance and repair tasks straightforward and convenient.
5. Multiple installation options: The fan can be installed in various orientations, including horizontal, vertical, and inclined, making it versatile and adaptable to different marine applications.
6. Compliance with industry standards: The JCZ-45A Marine Fan meets or exceeds industry standards for performance, safety, and environmental protection, ensuring reliable and compliant operation.
Main Property Parameters and Dimensions:
Type

Flow rate m³/h

Total pressure

Pa

Static pressure

Pa

Speed r/min

Motor

D₁

D₂

D₃

L

n*d

Weight

≈㎏

Freq

Hz

Power

Kw

Type

Ø450

Ø510

Ø545

500

12

Ø12

80

JCZ-45A

3000

190

180

1460

50

1.1

Y90S-4H

5000

169

120

3600

270

260

1750

60

1.5

Y90L-4H

6000

230

170
Outline Drawing: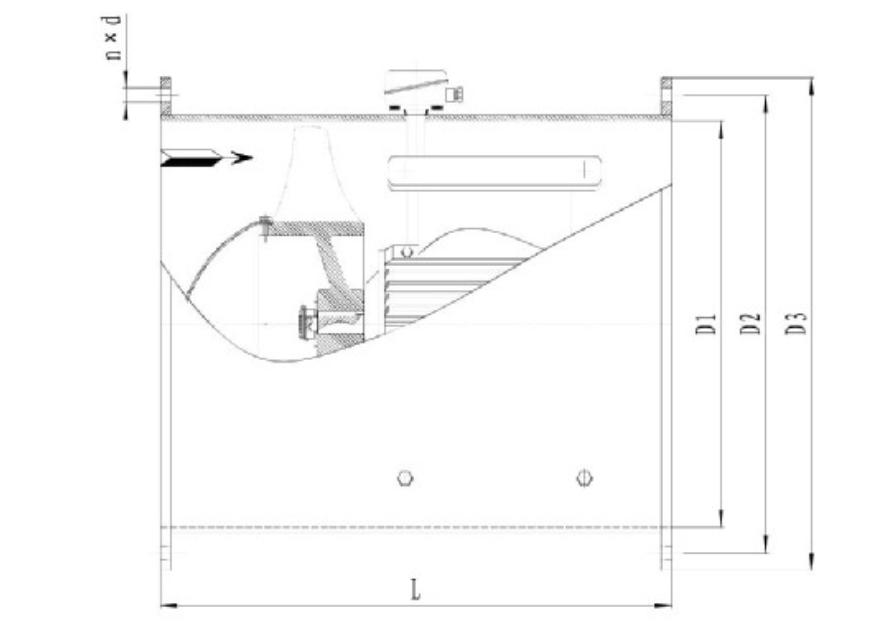 Product Showing: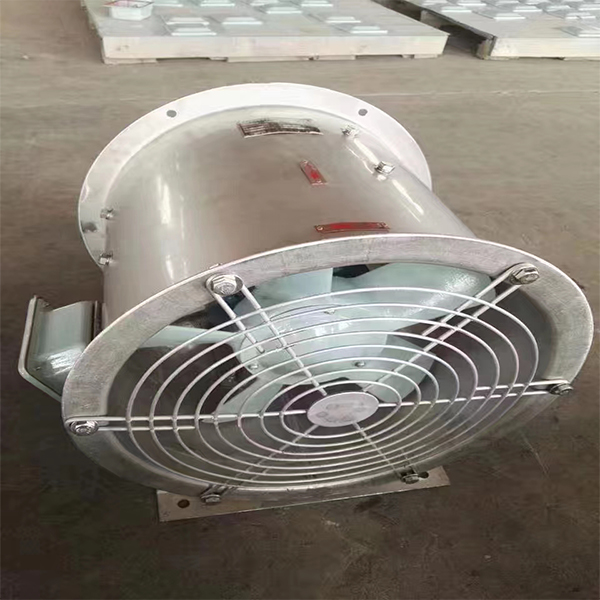 Why Choose US?
High quality design team, to provide professional basic design.
The enterprise has strong financial strength.
Sincere negotiation leads to cooperation.
Professional supervision team to ensure product quality.
Perfect logistics system to provide global transportation services.
After-sales maintenance will be supported.
Related products for "JCZ-45A Marine Fan"
Contact with us now