MARINE & OFFSHORE EQUIPMENT
INDUSTRY EQUIPMENT
STOCK LIST
CBZ-40B Marine Fan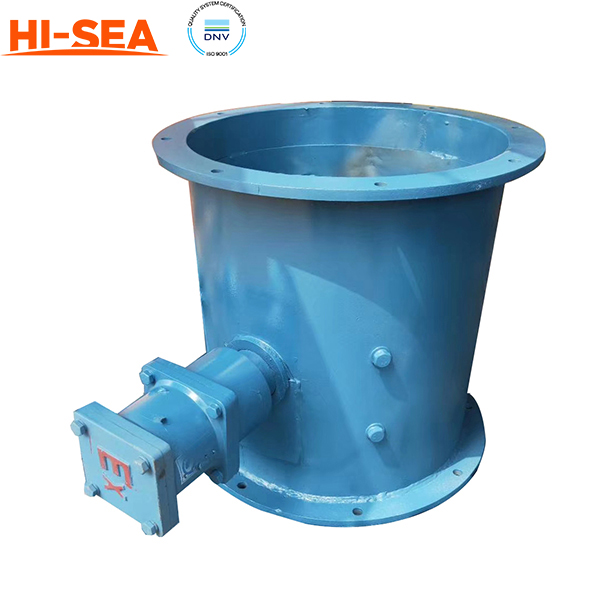 CBZ-40B Marine Fan
Introduction:
The CBZ-40B Marine Fan is a type of axial flow fan commonly used in marine applications. It is designed to provide ventilation and cooling in various parts of the ship, such as the engine room, cargo hold, and accommodation spaces.
The CBZ-40B Marine Fan is manufactured by China's Deyuan Marine Co., Ltd. and is built to withstand the harsh conditions of marine environments. It has a compact design and is made of high-quality materials, such as marine-grade aluminum alloy and stainless steel.
The CBZ-40B Marine Fan is designed to operate at a voltage of 220V or 440V and a frequency of 50Hz or 60Hz. It has a maximum air volume of 40,000 cubic meters per hour and a maximum pressure of 200Pa.
The fan is available in various sizes and configurations to meet the specific needs of different marine applications. It can be installed horizontally or vertically and can be equipped with a range of accessories, such as silencers, dampers, and filters.
Overall, the CBZ-40B Marine Fan is a reliable and durable ventilation solution for marine applications, with a proven track record of performance and efficiency in the industry.
Features:
CBZ-40B is a type of marine fan commonly used in ships and offshore structures. Some of its features include:
1. High Efficiency: CBZ-40B marine fan has a high-efficiency design, which ensures that it consumes less power while providing maximum ventilation.
2. Low Noise: The fan is designed to operate quietly, with a low noise level that does not disturb people on board or nearby marine life.
3. Corrosion Resistant: The fan is made of materials that are resistant to corrosion, making it suitable for use in harsh marine environments.
4. Easy to Install: CBZ-40B marine fan is easy to install and maintain, which reduces downtime and improves efficiency.
5. Durable: The fan is designed to withstand the rigors of marine environments, making it durable and long-lasting.
6. Versatile: The fan can be used for a variety of applications, including ventilation, air conditioning, and heating.
7. Compact Design: The compact design of the CBZ-40B marine fan makes it suitable for use in tight spaces.
8Compliance with International Standards: The fan is compliant with international standards for safety and performance, making it a reliable and safe choice for marine applications.
Main Property Parameters and Dimensions:
Type

Flow rate m³/h

Total pressure

Pa

Static pressure

Pa

Speed r/min

Motor

Dimensions

Weight

≈㎏

Freq

Hz

Power

Kw

Type

D

D₁

D₂

D₃

H₁

H₂

H₃

L

T

n*d

Ⅰ

Ⅱ

CBZ-40B

3000

490

460

2920

50

2.2

YB90L-2H

Ø400

Ø445

Ø475

Ø800

250

485

730

500

10

12*12

96

89

4500

380

320

3600

710

670

3500

60

5400

540

460
Outline Drawing: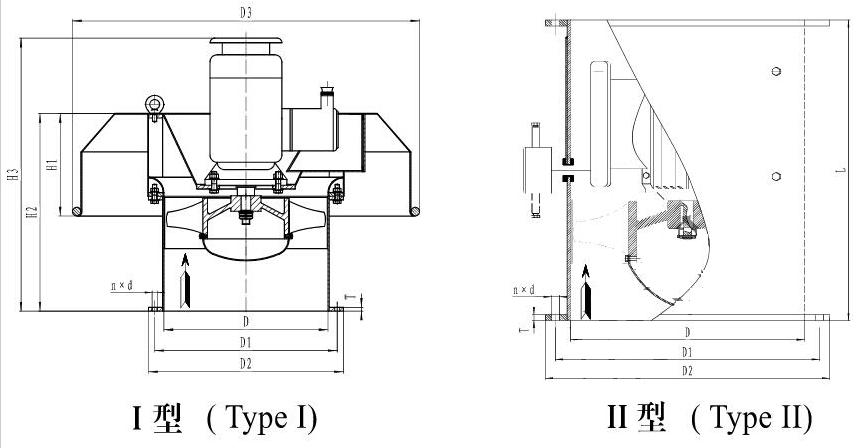 Product Showing: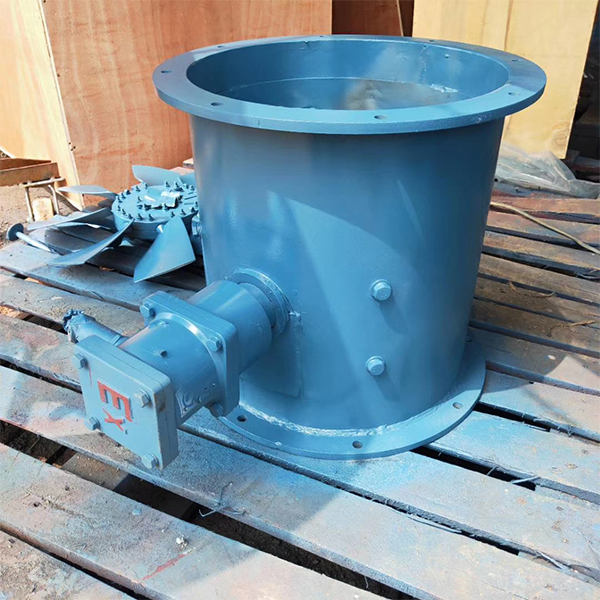 Related products for "CBZ-40B Marine Fan"
Contact with us now