MARINE & OFFSHORE EQUIPMENT
INDUSTRY EQUIPMENT
STOCK LIST
CBZ-120B Marine Fan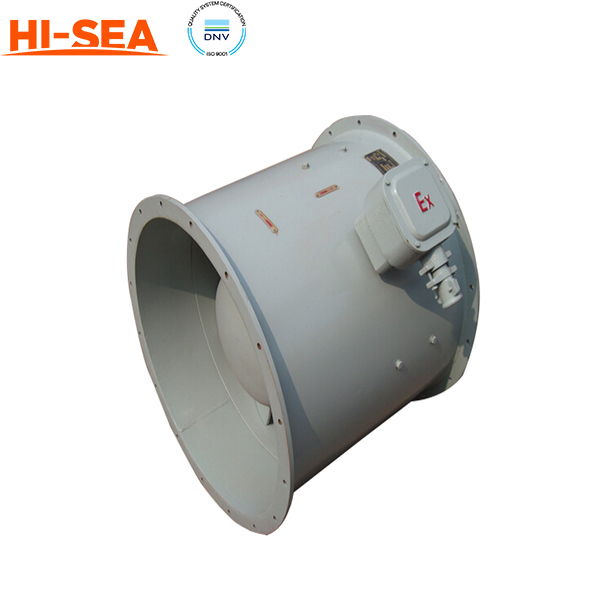 CBZ-120B Marine Fan
Introduction:
CBZ-120B Marine Fan is a type of marine ventilation fan that is commonly used on board ships and other vessels to circulate air and provide ventilation in various compartments such as engine rooms, cargo holds, and living quarters.
This fan is typically made of high-quality, corrosion-resistant materials such as aluminum alloy or stainless steel, which makes it suitable for use in marine environments where exposure to saltwater and other corrosive elements is common.
The CBZ-120B Marine Fan features a compact and lightweight design, with a powerful motor that can generate high airflow rates to ensure effective ventilation in enclosed spaces. It is also designed to operate quietly and efficiently, with low vibration and minimal maintenance requirements.
Overall, the CBZ-120B Marine Fan is a reliable and durable ventilation solution for marine applications, helping to maintain a safe and comfortable environment for crew members and passengers on board ships and other vessels.
Advantages:
1. Corrosion Resistance: The CBZ-120B Marine Fan is made of high-quality materials that are resistant to corrosion, making it ideal for use in harsh marine environments where saltwater and humidity can cause damage to equipment.
2. High Efficiency: The fan has a high efficiency motor that provides excellent airflow with minimal power consumption. This means that the fan can effectively circulate air in a large area without consuming too much energy.
3. Quiet Operation: The CBZ-120B Marine Fan is designed to operate quietly, making it suitable for use in areas where noise levels need to be kept to a minimum, such as cabins or sleeping quarters.
4. Easy Installation: The fan is designed for easy installation and can be mounted in a variety of positions, making it a versatile option for marine applications.
5. Long-lasting: The CBZ-120B Marine Fan is built to last and can withstand the harsh conditions of marine environments. It is a durable option that requires minimal maintenance and can provide reliable service for many years.
Overall, the CBZ-120B Marine Fan is an excellent choice for anyone looking for a high-quality, durable, and efficient fan for use in marine environments.
Main Property Parameters and Dimensions:
Type

Flow rate m³/h

Total pressure

Pa

Static pressure

Pa

Speed r/min

Motor

Dimensions

Weight

≈㎏

Freq

Hz

Power

Kw

Type

D

D₁

D₂

D₃

H₁

H₂

H₃

L

T

n*d

Ⅰ

Ⅱ

CBZ-120B

60000

600

470

970

50

18.5

YB200L₁-6H

Ø1200

Ø1280

Ø1330

Ø2150

620

985

1490

1000

20

20*24

705

670

72000

560

370

84000

480

230

72000

860

670

1160

60

37

YB250M-6H

1545

845

810

86000

800

530

100000

690

330
Outline Drawing: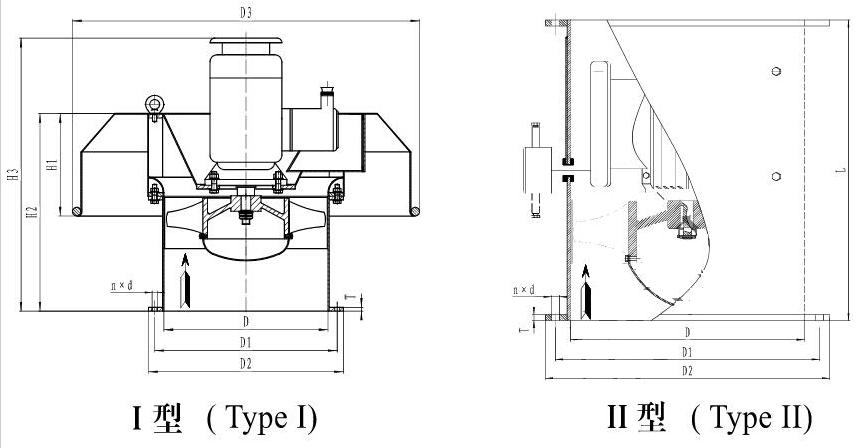 Product Showing: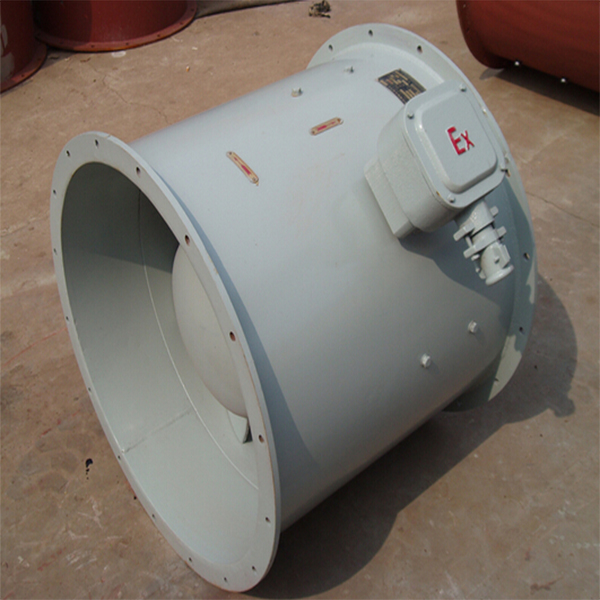 Related products for "CBZ-120B Marine Fan"
Contact with us now