MARINE & OFFSHORE EQUIPMENT
INDUSTRY EQUIPMENT
STOCK LIST
CBZ-30B Marine Fan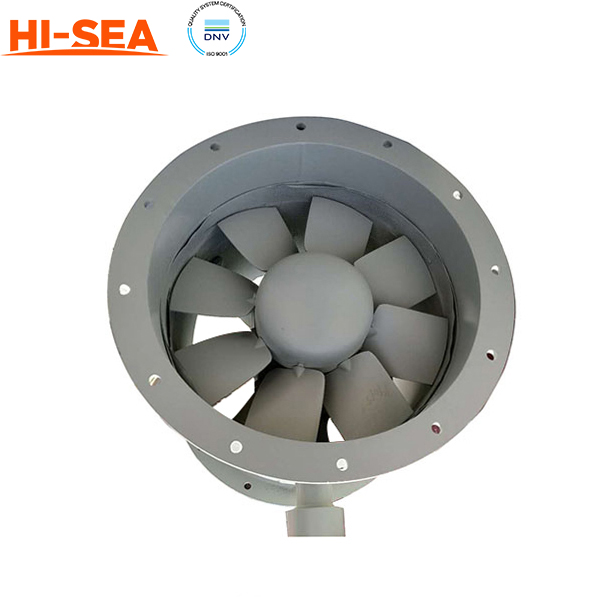 CBZ-30B Marine Fan
Introduction:
CBZ-30B Marine Fan is a type of fan that is specifically designed for marine applications. It is commonly used on ships, boats, and other marine vessels to provide ventilation and air circulation in various compartments such as engine rooms, cabins, and other enclosed spaces.
The CBZ-30B Marine Fan is made of high-quality materials such as stainless steel or aluminum alloy, which makes it resistant to corrosion and able to withstand the harsh marine environment. It is also designed to be compact, lightweight, and easy to install, making it a popular choice for marine engineers and shipbuilders.
This fan operates using a direct-drive motor, which allows for quiet and efficient operation. It is typically equipped with a protective grille or screen to prevent foreign objects from entering the fan blades and causing damage.
Overall, the CBZ-30B Marine Fan is an essential component of marine ventilation systems, helping to maintain a safe and comfortable environment for passengers and crew on board ships and boats.
Feature:
The CBZ-30B Marine Fan is a type of axial fan designed for use in marine environments. Some of its key features include:
1. Corrosion-resistant materials: The CBZ-30B Marine Fan is made from materials that are resistant to corrosion, such as stainless steel, aluminum, and plastic. This helps to ensure that the fan can withstand exposure to saltwater and other corrosive elements commonly found in marine environments.
2. High efficiency: The fan is designed to operate at a high level of efficiency, which helps to reduce energy consumption and operating costs. It also helps to ensure that the fan is able to provide the necessary air flow to cool and ventilate the marine environment.
3. Low noise: The CBZ-30B Marine Fan is designed to operate at a low level of noise, which helps to create a more comfortable and peaceful environment on board the vessel. This feature is especially important for applications where the fan will be used in close proximity to living quarters or other sensitive areas.
4. Easy installation and maintenance: The fan is designed to be easy to install and maintain, with features such as quick-release fasteners and easily accessible components. This helps to reduce downtime and maintenance costs, while also ensuring that the fan remains in good working order over time.
Overall, the CBZ-30B Marine Fan is a reliable and efficient option for marine applications where ventilation and cooling are important considerations.
Main Property Parameters and Dimensions:
Type

Flow rate m³/h

Total pressure

Pa

Static pressure

Pa

Speed r/min

Motor

Dimensions

Weight

≈㎏

Freq

Hz

Power

Kw

Type

D

D₁

D₂

D₃

H₁

H₂

H₃

L

T

n*d

Ⅰ

Ⅱ

CBZ-30B

1000

230

220

2920

50

0.75

YB801-2

Ø300

Ø345

Ø375

Ø600

200

405

640

400

10

8*12

84

79

1200

150

140

1200

330

320

3500

60

1400

220

200
Outline Drawing: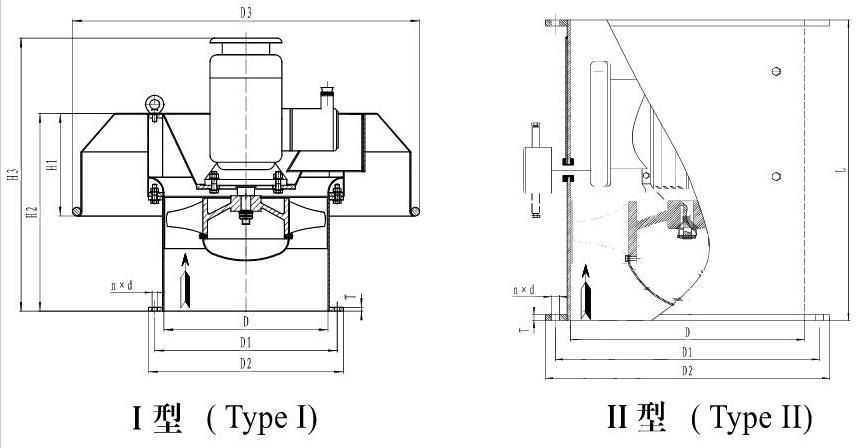 Product Showing: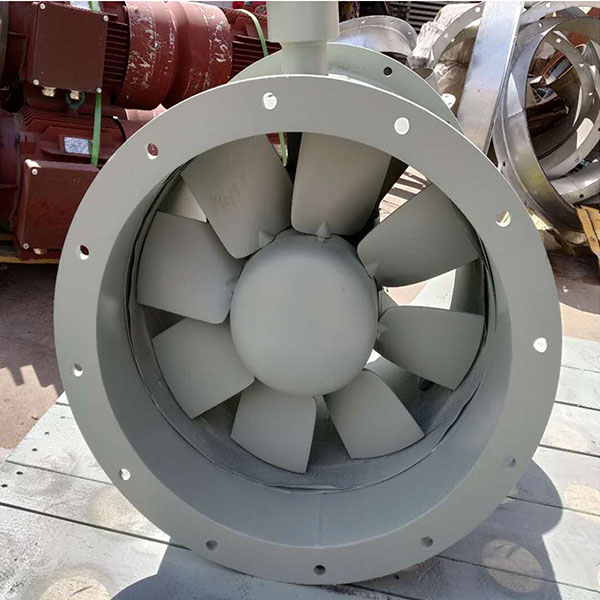 Related products for "CBZ-30B Marine Fan"
Contact with us now