MARINE & OFFSHORE EQUIPMENT
INDUSTRY EQUIPMENT
STOCK LIST
WNG Thermometer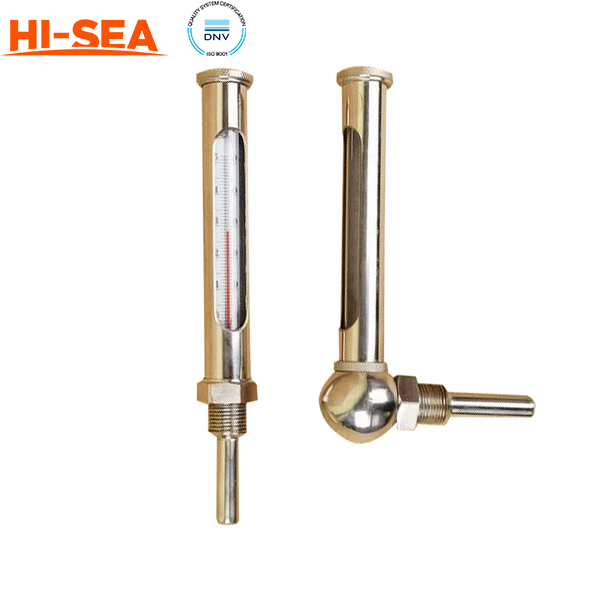 Introduction:
The WNG Thermometer is an innovative temperature measuring device that offers accurate and reliable readings in a compact and user-friendly design. It utilizes advanced technology to provide quick and precise temperature measurements, making it suitable for various applications in both personal and professional settings.
Key Features of the WNG Thermometer:
1.Non-Contact Measurement: The WNG Thermometer allows temperature measurement without physical contact, ensuring a hygienic and safe experience. It uses infrared technology to detect and measure the heat emitted by the object or person being assessed.
2.Quick and Accurate Readings: With its advanced infrared sensor, the WNG Thermometer provides rapid temperature readings within seconds. It ensures accuracy by capturing the infrared radiation emitted by the target and converting it into a temperature value, eliminating the need for traditional mercury or digital thermometers.
3.User-Friendly Design: The thermometer features a straightforward design with a clear digital display that shows the temperature readings in an easily readable format. It is ergonomically designed for comfortable handling and comes with intuitive controls, making it simple to operate for users of all ages.
4.Fever Alarm: The WNG Thermometer is equipped with a built-in fever alarm system that alerts the user when a high temperature is detected. This feature is particularly useful for identifying potential fever symptoms and can help prompt further medical evaluation if necessary.
5.Memory Function: Many models of the WNG Thermometer offer a memory function that allows users to store and recall temperature readings. This feature is beneficial for tracking temperature trends over time, especially in medical and healthcare applications.
6.Versatility: The WNG Thermometer is suitable for measuring the temperature of various objects, such as liquids, surfaces, or ambient room temperature. Additionally, it can be used to measure human body temperature accurately, making it ideal for home use, healthcare facilities, workplaces, schools, and public spaces.
7.Energy Efficiency: The WNG Thermometer is designed to conserve energy by automatically shutting off after a period of inactivity. This feature helps prolong the battery life and ensures that the device is ready for use whenever needed.
Please note that the specific features and capabilities of the WNG Thermometer may vary depending on the model and manufacturer. It is always recommended to refer to the product specifications and user manual for detailed information and instructions.
Technical Specification:
Length Dimensions

Measuring
Range

Scale

Temp.Sensing Liquid

Connection

Notes

Upward Length

Downward Length

110

150

200

240

261





25
40
60
80
100
200
300
400
500
800
1000

−50−+50
0−50

1

Organic
Liquid



Mercury

M20×1.5

M27×2

G1/2"

G3/4"

G3/8"

WXG is metallic
protector thermometer with electric contach


When other condition are required please consult as.




0−100
0−200

2

0−300
0−400

5

0−500
0−600

10
Thermometer drawing: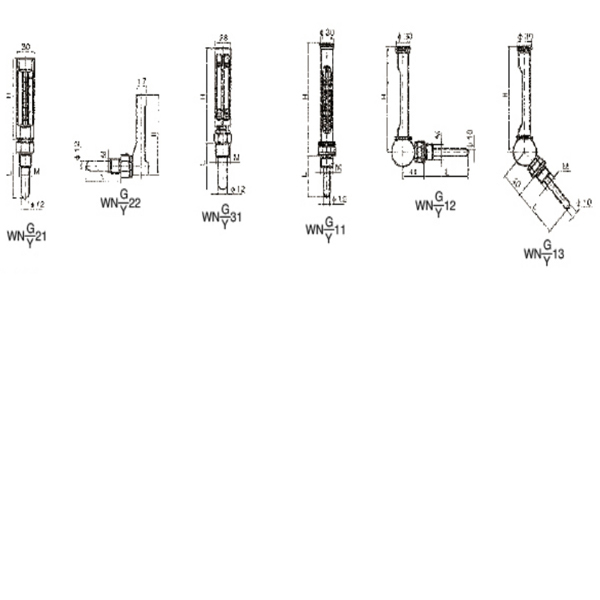 Related products for "WNG Thermometer"
Contact with us now