MARINE & OFFSHORE EQUIPMENT
INDUSTRY EQUIPMENT
STOCK LIST
WNY Marine Thermometer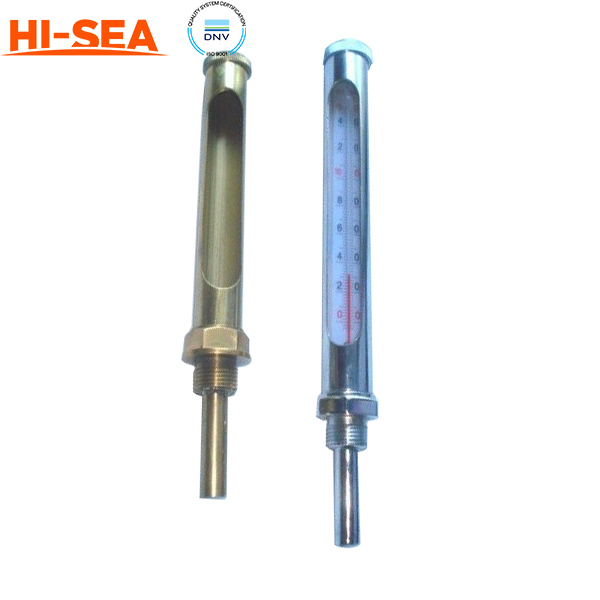 Introduction:
The WNY Marine Thermometer is an innovative device designed for accurate and reliable temperature measurement in marine environments. It is specifically engineered to withstand the harsh conditions and extreme temperature variations encountered at sea.
The thermometer features a robust construction using high-quality materials that can withstand corrosion, moisture, and exposure to saltwater. Its durable design ensures long-term functionality and accuracy, even in challenging maritime environments.
One of the key features of the WNY Marine Thermometer is its precise temperature sensing capability. It utilizes advanced temperature sensing technology to provide accurate readings, allowing mariners to monitor water temperatures with confidence. This information is crucial for various marine activities, such as fishing, boating, and scientific research.
The thermometer typically displays temperature readings in both Celsius and Fahrenheit, enabling users to choose their preferred unit of measurement. It may include a clear and easy-to-read LCD screen or analog dial, making it convenient to monitor temperature changes at a glance.
Depending on the model, the WNY Marine Thermometer may come equipped with additional features to enhance its functionality. For example, some models may offer waterproof and submersible capabilities, allowing the device to be fully immersed in water without compromising its accuracy or functionality. This feature is particularly useful for divers, underwater explorers, or marine biologists who require precise temperature measurements in aquatic environments.
The WNY Marine Thermometer is often designed to be portable and compact, making it easy to carry on board ships, boats, or personal watercraft. It may include mounting options or attachments for convenient installation on various surfaces or vessels.
Overall, the WNY Marine Thermometer is a reliable and essential tool for marine enthusiasts, professionals, and researchers who need accurate temperature readings in marine environments. Its durability, accuracy, and specialized features make it a valuable instrument for navigating, understanding marine ecosystems, and ensuring safety on the water.
Technical Specification:
Length Dimensions

Measuring
Range

Scale

Temp.Sensing Liquid

Connection

Notes

Upward Length

Downward Length

110

150

200

240

261





25
40
60
80
100
200
300
400
500
800
1000

−50−+50
0−50

1

Organic
Liquid



Mercury

M20×1.5

M27×2

G1/2"

G3/4"

G3/8"

WXG is metallic
protector thermometer with electric contach


When other condition are required please consult as.




0−100
0−200

2

0−300
0−400

5

0−500
0−600

10
Thermometer drawing: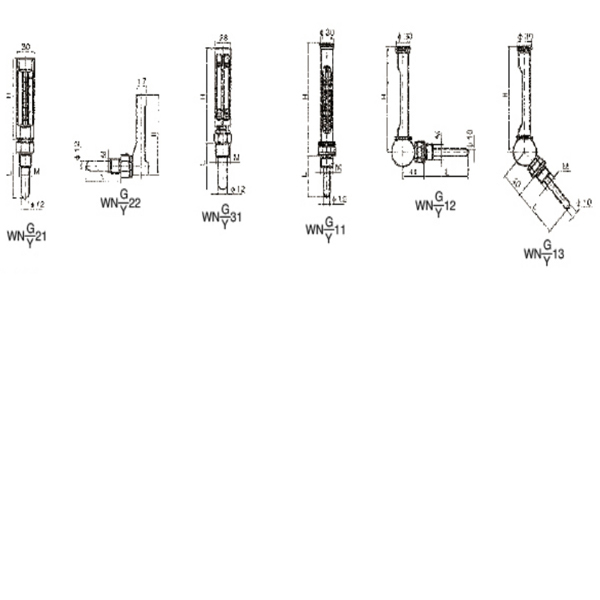 Related products for "WNY Marine Thermometer"
Contact with us now