MARINE & OFFSHORE EQUIPMENT
INDUSTRY EQUIPMENT
STOCK LIST
Spelter Socket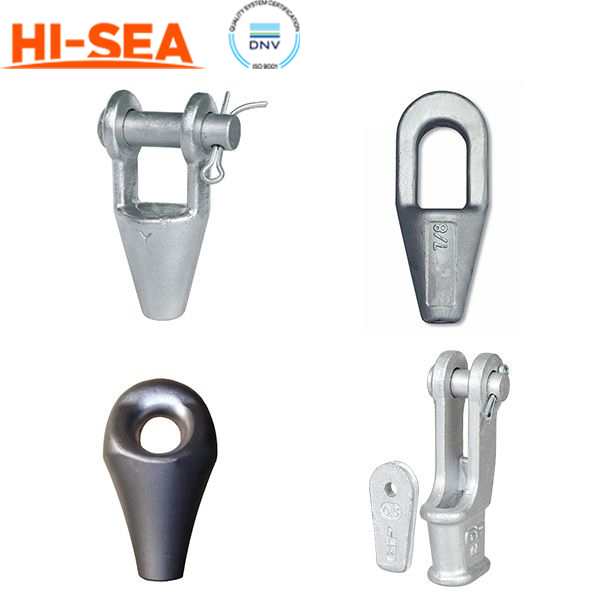 Spelter Socket
Description:
In order to connect to other lifting or dragging cargoes conveniently and improve anti-wear characteristic, the spelter socket usually work with the steel wire rope to enhance the power of wire rope slings. There are common spelter socket types: forged open swage socket, forged closed swage socket, closed spelter socket, open spelter socket, closed spelter socket, short bow sockets, short bow lugs, wedge socket, etc.
Detail:
Material: forge steel, high strength steel, alloy, etc.
Surface treatment: spray painting, galvanized, etc.
Color: according to your requires.
Recommended steel wire rope structure: 6×7, 6×19, 6×37, etc.
Recommended steel wire rope diameter:6 mm-102 mm (as requirements)
Application: terminal metal fittings for wire ropes, ship lifting and other large-scale hanging, etc.
Specification:
Picture of spelter socket:

Related products for "Spelter Socket"
Contact with us now