MARINE & OFFSHORE EQUIPMENT
INDUSTRY EQUIPMENT
STOCK LIST
CBZ-60 Marine Fan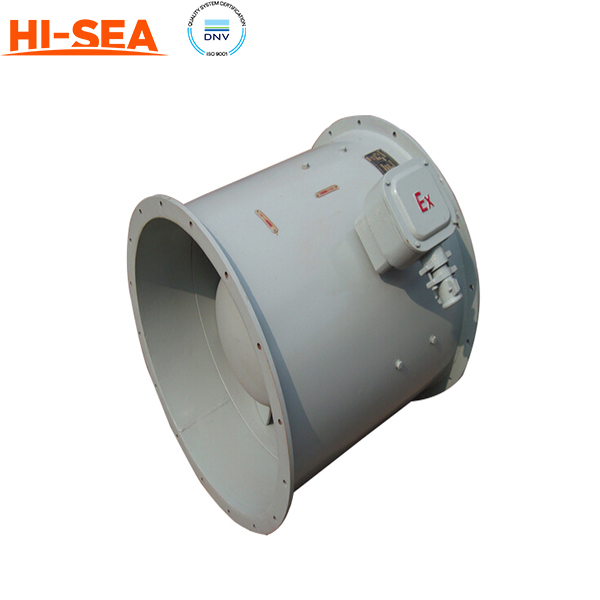 CBZ-60 Marine Fan
Introduction:
CBZ-60 Marine Fan is a type of axial flow fan designed for use in marine environments. It is commonly used in marine ventilation systems to provide fresh air circulation and exhaust fumes and other pollutants from the engine room, cargo hold, or other enclosed spaces on board a ship.
CBZ-60 Marine Fan is designed to be durable and resistant to the harsh marine environment, with features such as corrosion-resistant coatings, stainless steel components, and watertight seals to prevent water ingress. It typically has a high-efficiency motor and a specially designed impeller to provide efficient airflow with minimal noise.
CBZ-60 Marine Fan is often used in conjunction with other ventilation equipment, such as air ducts, dampers, and filters, to create a complete ventilation system that meets the specific needs of a ship or offshore platform. The fan can be installed in various positions, including horizontal and vertical orientations, depending on the application requirements.
Overall, CBZ-60 Marine Fan is an important component of marine ventilation systems, helping to ensure the safety and comfort of crew members and protect the environment from harmful pollutants.
Features:
1. Corrosion-resistant materials: The fan is constructed using high-grade stainless steel and other corrosion-resistant materials to withstand the harsh marine environment.
2. High efficiency: The CBZ-60 Marine Fan is designed to be highly efficient, providing a high volume of airflow while consuming minimal energy.
3. Low noise: The fan is engineered to operate quietly, making it ideal for use in cabins, control rooms, and other spaces where noise levels must be kept to a minimum.
4. Easy maintenance: The fan's design allows for easy access to the motor and other components, making it simple to perform routine maintenance tasks.
5. Variable speed control: The CBZ-60 Marine Fan can be equipped with a variable speed control system, allowing the operator to adjust the fan speed as needed to meet changing ventilation requirements.
Overall, the CBZ-60 Marine Fan is a reliable and efficient choice for marine ventilation applications.
Main Property Parameters and Dimensions:
Type

Flow rate m³/h

Total pressure

Pa

Static pressure

Pa

Speed r/min

Motor

Dimensions

Weight

≈㎏

Freq

Hz

Power

Kw

Type

D

D₁

D₂

D₃

H₁

H₂

H₃

L

T

n*d

Ⅰ

Ⅱ

CBZ-60

9000

260

220

1460

50

2.2

YB100

L₁

-4H

Ø600

Ø660

Ø695

Ø1020

300

545

800

550

10

12*15

140

130

12000

220

140

10000

380

320

1750

60

14000

310

200
Outline Drawing: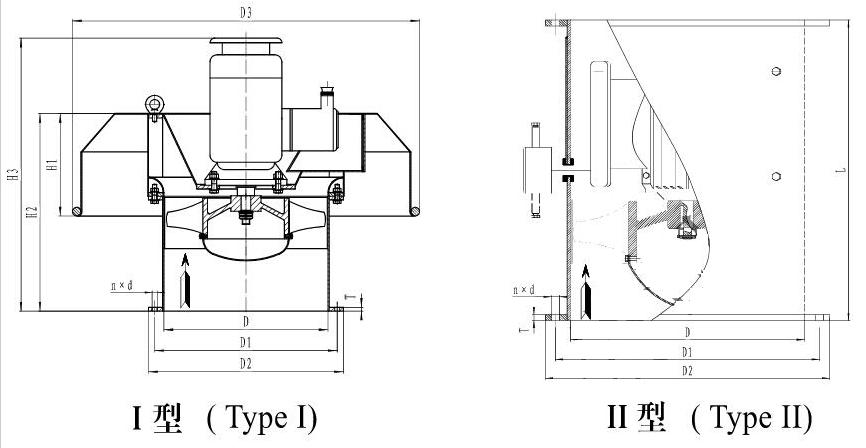 Product Showing: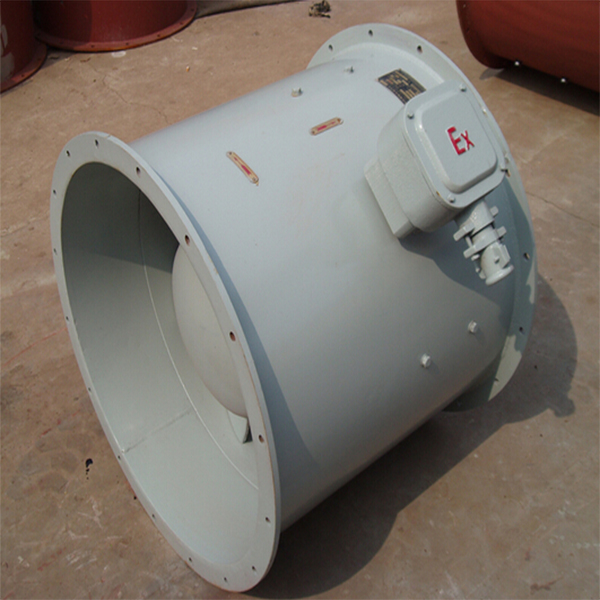 Related products for "CBZ-60 Marine Fan"
Contact with us now