MARINE & OFFSHORE EQUIPMENT
INDUSTRY EQUIPMENT
STOCK LIST
CBZ-45A Marine Fan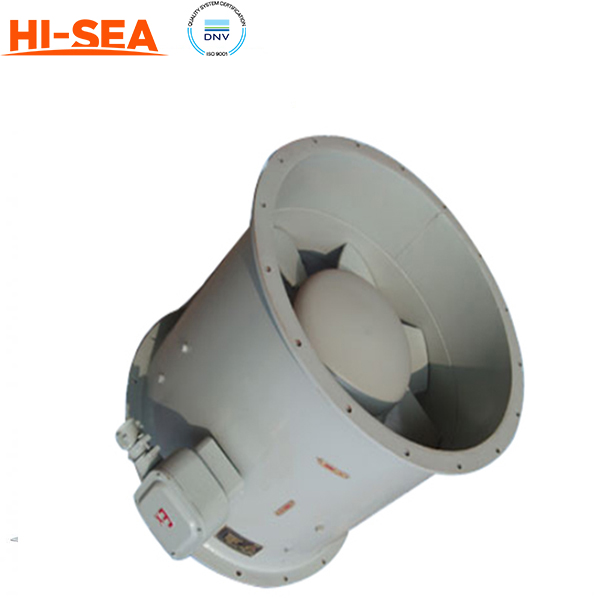 CBZ-45A Marine Fan
Introduction:
The CBZ-45A Marine Fan is a type of axial flow fan commonly used in marine applications. It is designed to provide ventilation and cooling in a marine environment, where it may be subject to salt water and other corrosive elements.
The CBZ-45A Marine Fan is typically made of materials that are resistant to corrosion, such as stainless steel or aluminum. It is also designed to withstand high levels of vibration and shock, which are common in marine environments.
This type of fan is typically used in a variety of marine applications, including engine rooms, cargo holds, and other areas where ventilation is necessary. It may also be used in offshore oil rigs and other marine structures.
The CBZ-45A Marine Fan is designed to meet the safety and performance standards set by international organizations such as the International Maritime Organization (IMO) and the American Bureau of Shipping (ABS). It may also be certified by other organizations depending on the specific application and regulatory requirements.
Overall, the CBZ-45A Marine Fan is a reliable and durable ventilation solution for marine applications, designed to withstand the harsh conditions of the marine environment.
Advantages:
CBZ-45A Marine Fan is a high-quality marine fan that offers several advantages. Here are some of them:
1. High Efficiency: CBZ-45A Marine Fan has a highly efficient design that maximizes airflow while minimizing energy consumption. This makes it an excellent choice for use in marine applications where energy efficiency is crucial.
2. Corrosion Resistance: This fan is made from high-quality materials that are resistant to corrosion. This ensures that it can withstand harsh marine environments without deteriorating or losing its performance over time.
3. Low Noise: CBZ-45A Marine Fan operates quietly, making it ideal for use in noise-sensitive environments like cabins or control rooms.
4. Easy to Install and Maintain: This fan is designed for easy installation and maintenance. It comes with clear instructions and requires minimal tools to install or service.
5. High Durability: CBZ-45A Marine Fan is built to last. It is designed with high-quality components that are rugged and durable, ensuring a long service life.
6. Safety: This fan is designed with safety in mind. It is equipped with features like thermal overload protection, which prevents overheating and ensures safe operation.
Overall, CBZ-45A Marine Fan offers a range of advantages that make it an excellent choice for marine applications.
Main Property Parameters and Dimensions:
Type

Flow rate m³/h

Total pressure

Pa

Static pressure

Pa

Speed r/min

Motor

Dimensions

Weight

≈㎏

Freq

Hz

Power

Kw

Type

D

D₁

D₂

D₃

H₁

H₂

H₃

L

T

n*d

Ⅰ

Ⅱ

CBZ-45A

3000

190

180

1460

50

1.1

YB90S-4H

Ø450

Ø510

Ø547

Ø850

265

500

730

550

10

12*15

98

86

5000

160

120

3600

270

260

1750

60

1.5

YB90L-4H

6000

230

170
Outline Drawing: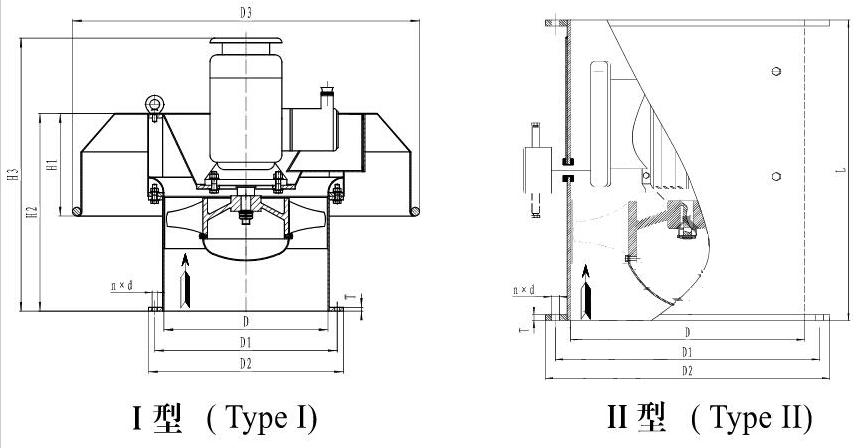 Product Showing: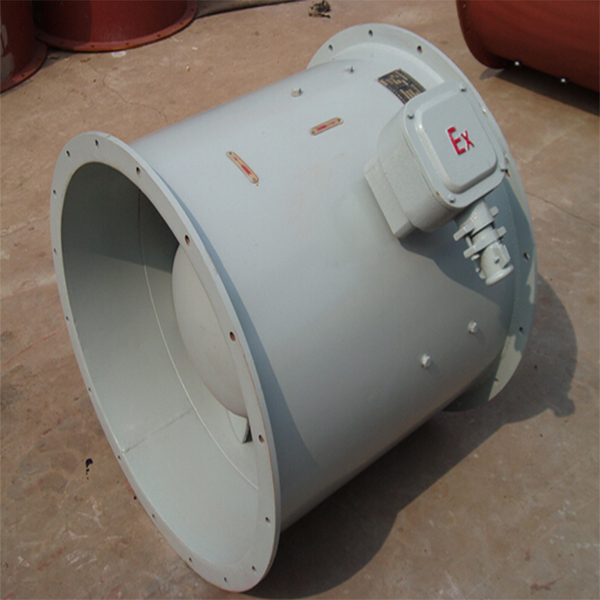 Related products for "CBZ-45A Marine Fan"
Contact with us now