MARINE & OFFSHORE EQUIPMENT
INDUSTRY EQUIPMENT
STOCK LIST
LDN Series EVA Foaming Master Batch Pelletizer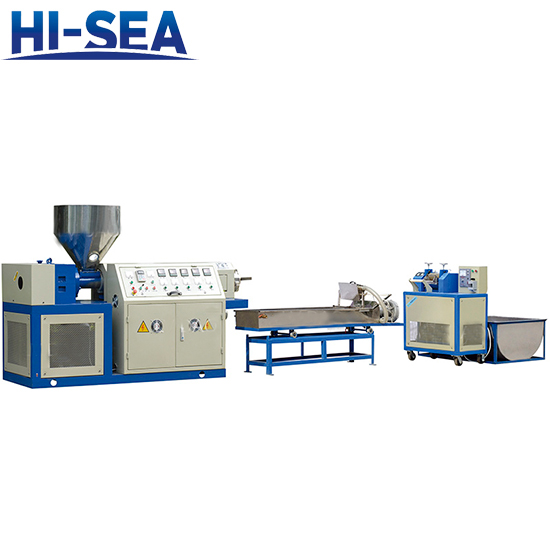 LDN Series EVA Foaming Master Batch Pelletizer
Characteristics:
The plasticizing and kneading is uniform, and the exhausting device is provided, which can completely remove the moisture and volatile gas in the raw material, so that the granular particles are full and the appearance is beautiful. Once the bar granulation can reach the master batch process requirements. Equipped with heating and cooling system.
Applications:
It is suitable for organic and inorganic filling of various plastics, processing of colored master batch, functional master batch, special master batch, etc. For example: ABS alloy material, EVA foam material, PE PP color master batch, TPU copolymer material, POE and ABS powder.
Parameters:
Type

Crossbar Dia.(mm)

Length to diameter ratio

Capacity

(Kg/h)

Screw Speed r/min

Rating (kw)

S-LDN-SJP-65

Φ65

45-60

55

18.5

S-LDN-SJP-80

Φ80

26:1

50-80

55

22

S-LDN-SJP-90

Φ90

26:1

80-120

55

30
Related products for "LDN Series EVA Foaming Master Batch Pelletizer"
Contact with us now